Vida: "We don't want any bad results or surprises in our hall"
16.12.2018.

•

SEHA League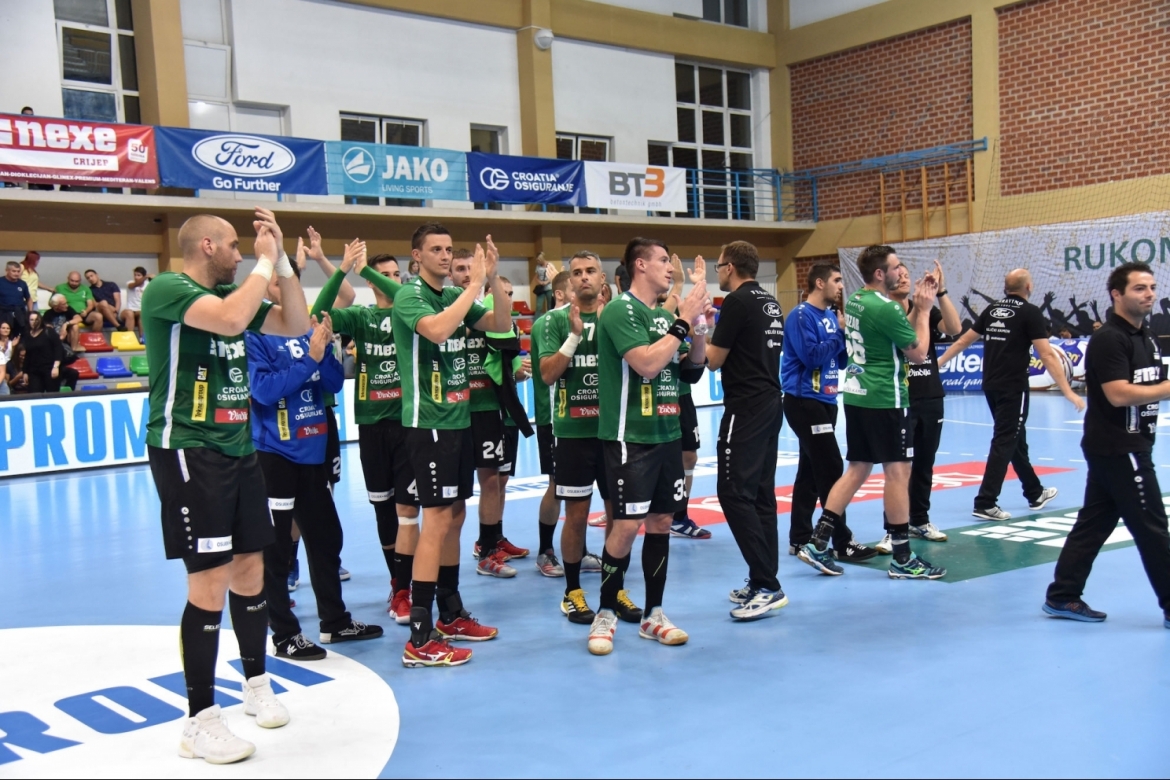 Nexe - Metalurg 26:23 (12:10)
(Jelinic 5, Sipic 4 / Ribeiro 5, Tokic 4)
Hrvoje Horvat, Nexe coach:
I expected a hard match like this. We knew Metalurg are way better now than at the beginning of the season with all the new players in their roster. I'm satisfied with our defensive performance. Attack was also good but we were missing from clear chances. It's the end of the first part of the season and players are tired but I'd like to congratulate them on a quality performance today.
Ivan Vida, Nexe player:
We prepared for this match very seriously. We don't want any bad results or surprises in our hall. Of course it was hard. Maybe we could have closed the match easier but we're satisfied with three new points and we'll look to repeat that in our last match of the year as well.
Danilo Brestovac, Metalurg coach:
Congratulations to Nexe and to my colleague Horvat on their victory. They were better focused in key moments, we were a bit nervous but what matters the most is that we have a good team and good future ahead. I believe we'll be even better in the second part of the season.
Adrian Milicevic, Metalurg player:
We were fighting from the first until the last minute. In some parts of the match we were playing much better than in the matches before. We must raise our heads. We have a long trip ahead and another chance to improve.