Nexe celebrate in vice-champions' clash in Nasice
16.12.2018.

•

SEHA League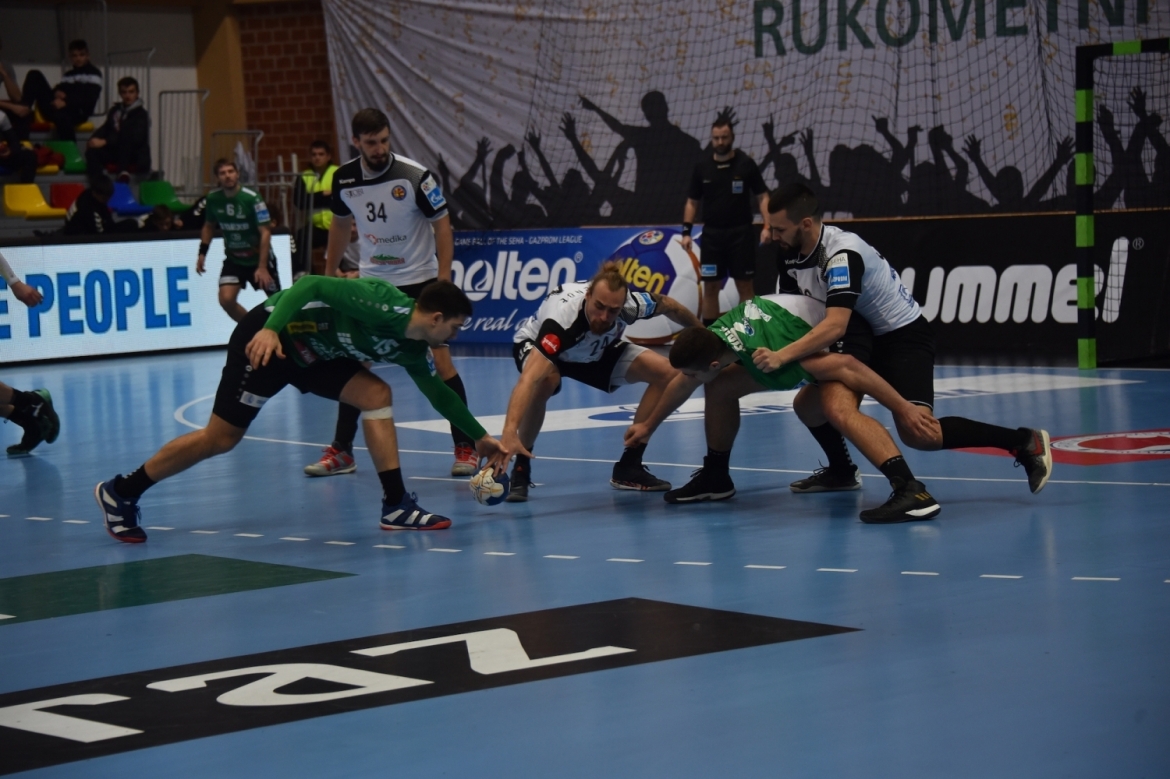 Match between Croatian and Macedonian vice-champions finished with Nexe's victory 26:23 (12:10). It was the last match in Nasice in 2018 concluding the first part of one of the best Nexe's season in the regional competition so far.
From the beginning of the match Metalurg showed that they won't give up until the final whistle. First half was quite levelled with hosts opening the gap to two with a bit less than 10 minutes left to play in the first after Vozab netted two in a row which is the advantage Nexe managed to keep until the end of the first.
Although fans in King Tomislav sports hall tought this one is all over when Jelinic managed to put hosts to plus six (20:14) in the middle of the second. However, guests refused to give up narrowing the gap to three on a few ocassions but failing to come any closer and as a result hosts sailed off to a clear win.
Left winger Marin Jelinic scored five goals while line player Marin Sipic netted four goals for Nexe. Goncalo Ribeiro finished the match with five for Metalurg while Ante Tokic added four. Perica Lelic grabbed seven saves in the second half only while Nikola Danilovski on the other side finished the match with nine - four of which came from the seven-meter line.