Jaganjac to face Metalurg for the first time since he signed with Nexe
16.12.2018.

•

SEHA League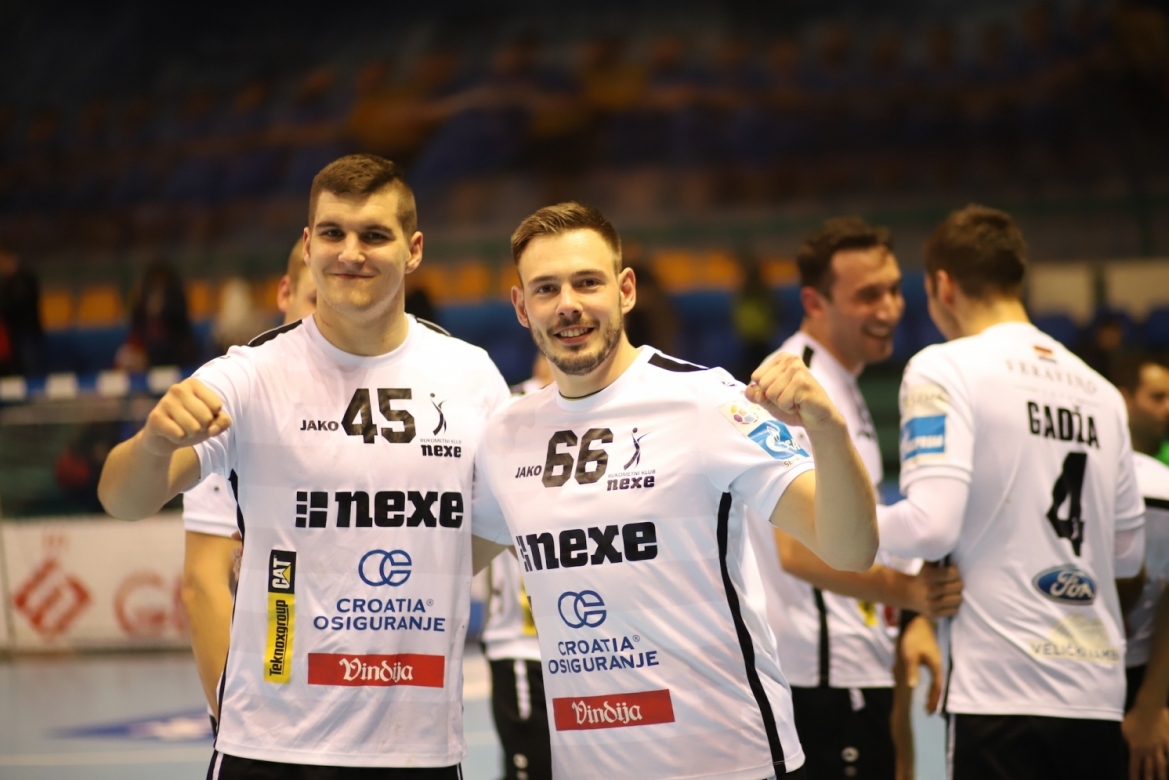 King Tomislav sports hall in Nasice will on Sunday (20.15 CET) host its last regional league match in 2018 with NEXE welcoming Metalurg Skopje in an encounter in which both teams will look to deliver a good performance and hopefully grab some points with the winter break right around the corner.
Two teams have been members of SEHA community since the beginning. Croatian vice-champions have overall better score against runners-up from Macedonia and they are doing way better this season as well with the goal of reaching the final tournament looking more realistic than ever for Hrvoje Horvat and his guys. Metalurg are on the other hand ninth with only four points but their ambitions are way bigger, especially after signing a few reinforcements lately.
Match will be quite special and emotional for Halil Jaganjac who arrived to Nasice about two months ago because this will be the first time for him to face his former team.
Match will be broadcasted on Arena Sport channels, Sport klub (Poland), Sport TV (Iceland), Sport TV (Slovenia) and MRT (Macedonia).
Hrvoje Horvat, Nexe coach:
Metalurg have four new players and they are doing great lately. They don't have Champions League pressure anymore which means they are now able to completely focus on the regional competition. We must play tough and do everything we can to grab three new points in front of our fans. It won't be easy but it would be excellent to finish the year off with two SEHA victories. Mihailo Radovanovic will once again be sidelined and we still have to see whether Buvinic and Vozab will be ready to suit up for this one.
Sasa Barisic-Jaman, Nexe player:
This will be our last home match in 2018. It won't be easy but I hope we'll manage to grab three new points are come closer to our goal of reaching the final tournament. I hope fans will once again be there with us because I believe we all deserve to finish the year off with a victory and on a high note.
Danilo Brestovac, Metalurg coach:
We have two matches in two days. First we'll play NEXE in Nasice which will be a good match despite of the fact we're dealing with a tough schedule. We must prepare well and see who we can count on because some of the players are dealing with injuries. Despite of that, I believe we'll be able to reach a positive result.
Nikola Danilovski, Metalurg player:
Nexe have a very serious team which is playing excellent handball. They made progress from last season. We had a few days to prepare for this one which is why I hope we'll deliver a good performance in Nasice. I hope we can finish the season with some good results.