Savukinas: "Vardar is a different team when playing at home"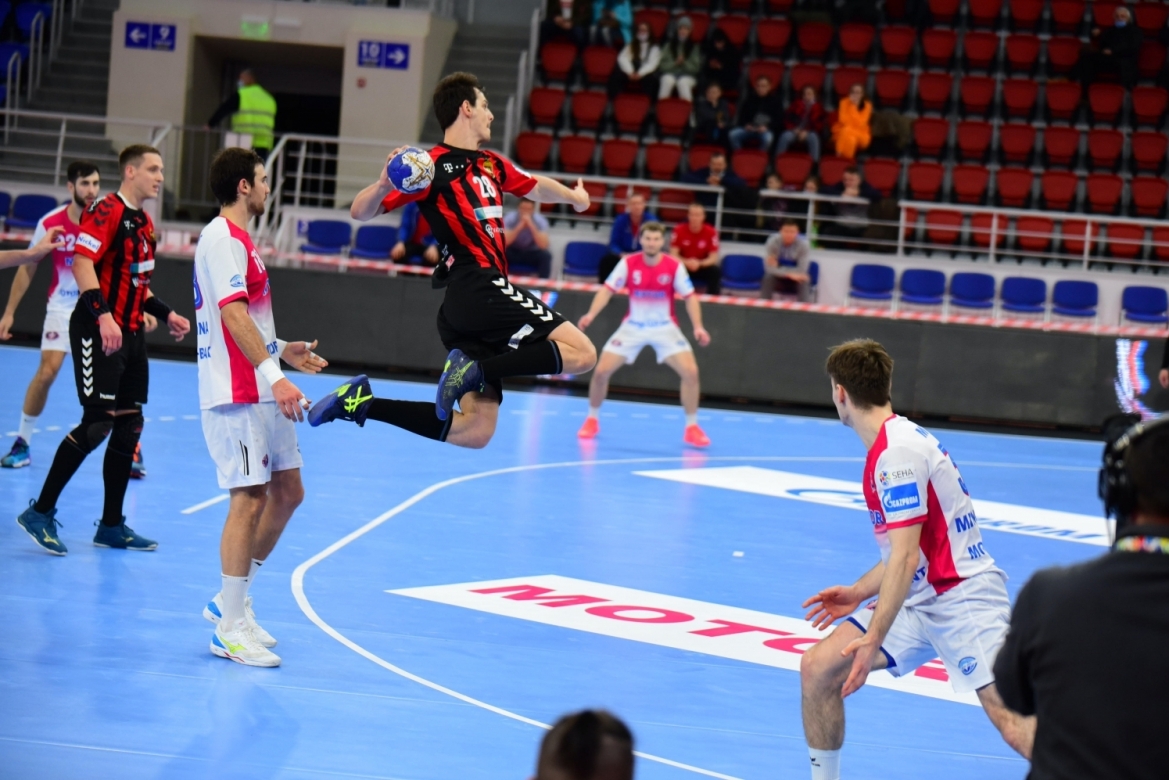 Ukrainian champions Motor Zaporozhye have an opportunity to seal the deal regarding who finishes first in SEHA - Gazprom League regular season Group B with an eventual win on Friday (20.15 CET) in Skopje against Vardar 1961.
Macedonians, on the other hand, already have two losses which means, at the moment, third place behind both Motor and Nexe appears to be the most realistic outcome for the team led by coach Stevce Alushovski. Situation once again appears to be far from ideal for the 'Red&Black' who are battling both injuries and fatigue from the busy schedule they've been dealing with lately. Despite of everything, history tells us that it is never a good idea to count out Vardar too early so make sure not to miss this one. Match will be broadcasted live on MRT (Macedonia), Arena Sport (Croatia), Sport 1 (Ukraine), Sport TV (Slovenia) and Sport Klub (Poland).
Stevce Alushovski, Vardar 1961 coach:
I believe we'll deliver a much better performance in this one than in our premier clash of the season against them in Zaporozhye. Injuries are a big problem for us at the moment – Lovro Jotic is still not training with the team and Patrik Walczak, Dimitar Dimitrioski, Ivan Cupic and Borko Ristovski are all questionable for this one. We've learned a lot from the first match against them and, I repeat, I believe we'll be much better this time. Schedule we're dealing with is quite tough to handle but we must find the way.
Stefan Atanasovski, Vardar 1961 player:
Defense will be the key. Our goal is to make progress on that side of the court and we're working quite hard to achieve that. Of course, injuries are a problem but our attitude remains the same – we want to be the best when it is the hardest. We'll have to play patiently and wisely throughout the entire course of the encounter.
Gintaras Savukinas, Motor coach:
We were forced to prepare for this one without some of our key players who were with the national teams. It is always hard to catch the right rhythm after the national team week, especially playing away from home against Vardar. They've, throughout the years, proved to be a completely different team when playing at home which is why I believe this will be a completely different match than the one we've played against them at home. Goal is of course to fight for points and open the gap in the standings a bit more.
Dmytro Horiha, Motor player:
It is always harder to play away from home. Nevertheless, I feel like we've prepared well for this battle and I believe we'll be victorious in the end. Vardar have a really strong team and it will be hard to play against them that's for sure. Good game is ahead of us that's for sure and we're in good form ready to make progress.