Marton Szekely: "This was a great learning opportunity for the younger players"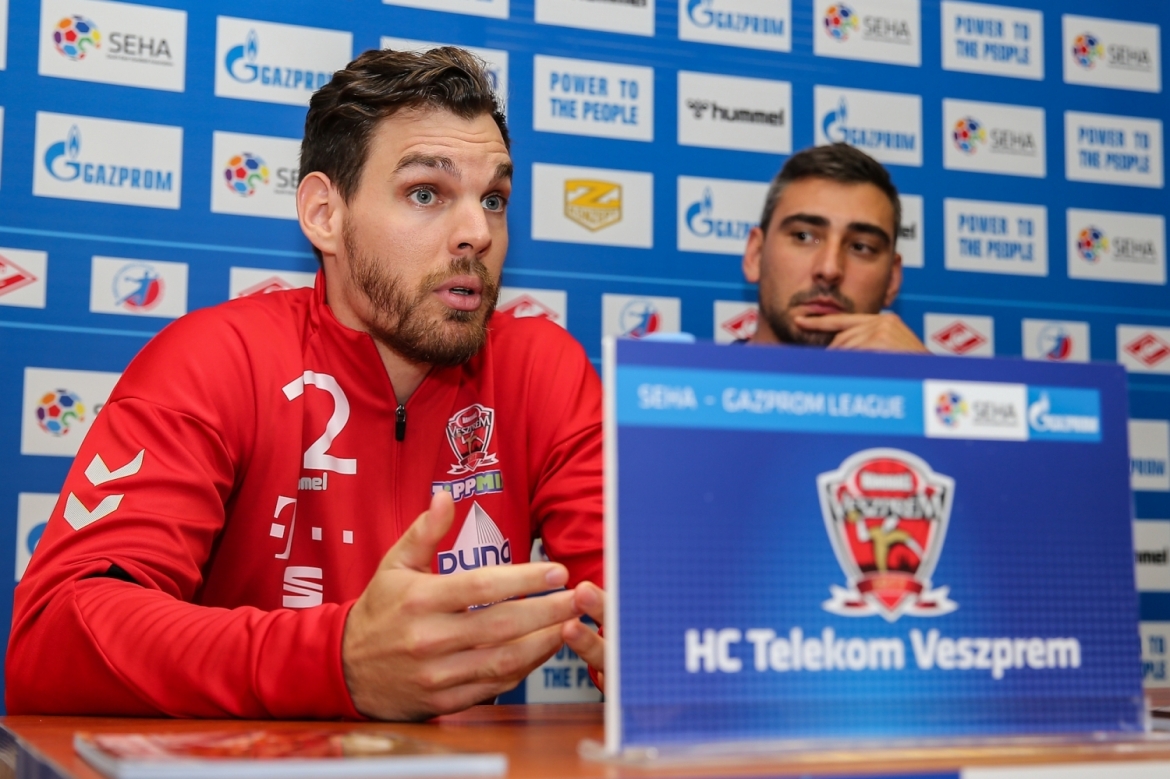 Spartak - Telekom Veszprem 23:26 (14:14)
(Tsakharias 6, Ryabov 6 /Ilic 7, Mackovsek 6)
Igor Levshin, Spartak coach:
I want to thank our fans with the first game of SEHA - Gazprom League in Moscow. We haven't played well in the first minutes of the match, but I want to say thank you to my players for their character, they equalized the result. There were some mistakes in the second half, we needed to provide some rotation of the squad, and gave a chance to younger players. We are disappointed by the result, but it was a great experience for our team.
Vladislav Korshunov, Spartak player:
We really wanted to win today. But the opponent played a good match. They have many fast players with a good shot. We tried to do everything to win, but couldn't. This is a good experience for us. We'll play the next match better. We will try to make the fans happy.
Peter Gulyas, Telekom Veszprem assistant coach:
First of all, I want to say, that I'm very happy to be in SEHA - Gazprom League again. Last time it was three years ago. Today we saw a very good match with young teams. Young players showed their capabilities for the future. We made some mistakes in defense because of the physical difference between our players and opponents. But we played well in defense and our goalkeeper Marton Szekely helped a lot.
Marton Szekely, Telekom Veszprem goalkeeper:
We came here without any pressure. The most difficult thing for me in this match was to bring together our defense, because there were a lot of young players, and they need some learning steps. We saw two matches of Spartak in SEHA - Gazprom League against Meshkov Brest and Eurofarm, we were well prepared, so there were no surprises for us.