Telekom Veszprem beat Spartak in the first ever match in Moscow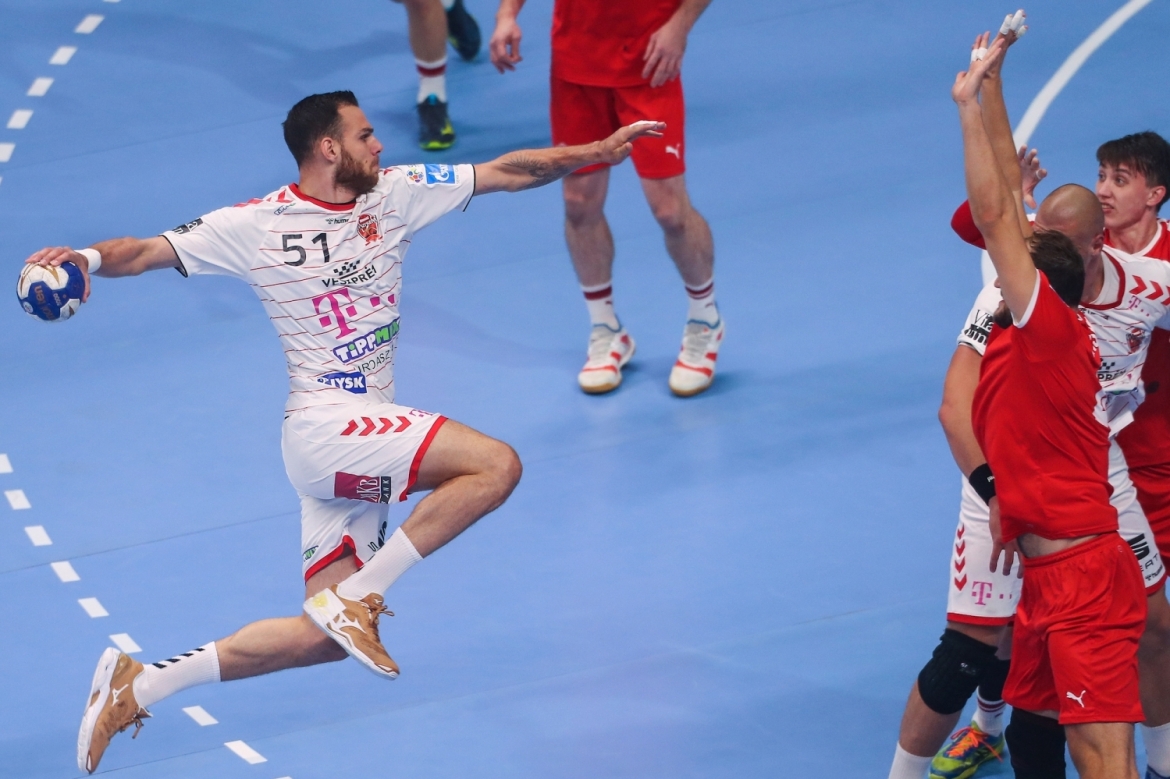 Spartak - Telekom Veszprem 23:26 (14:14)
In the second round match in Group B, Spartak hosted Hungarian champions Telekom Veszprem, in the premiere match of the SEHA - Gazprom League in Russia. The guests have opened the match perfectly. By the 8th minute, they had a 6:0 advantage. They completely dominated on the court until Evgenii Tsakharias scored the first goal for Spartak. Even though Veszprem had such a big advantage, home team showed some great skills in the rest of the first half and managed to tie the result. The 24th minute was the lucky one for Spartak as that was the moment Kovalev scored for the 12:11 advantage.
Soon after Spartak missed a chance to secure 2 goals advantage and Veszprem scored for 14:14 at half-time.
The guests opened the second half better and got in the lead. After the 15 minutes in the second half, Hungarian champions were up by 4 goals. Even though Spartak once again tied the result, they missed a chance to secure points tonight, when Veszprem calmly had the lead until the final whistle. Marton Szekely and his amazing saves in the last few minutes carried Veszprem to the victory, 26:23. Hungarian goalkeeper recorded double-digit saves, and Zoran Ilic scored 7 goals for the guest team. Tsakharias had 6 goals for Spartak, and Ilya Ryabov also scored 6 goals.
In the next round, Spartak will meet with PPD Zagreb on the 1st of October, while Telekom Veszprem will travel to Bitola where they will play against Eurofarm Rabotnik.