Djeric: "I hope that we will continue to play like this"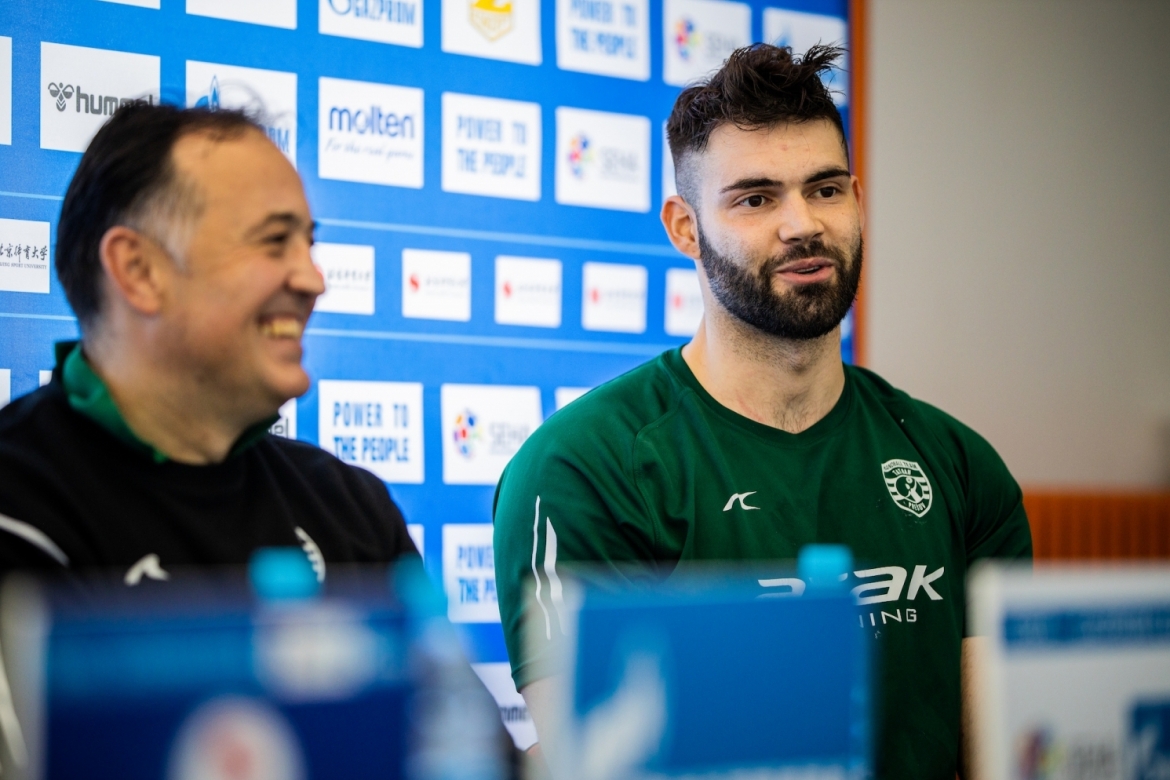 Beijing Sport University - Tatran Presov 19:36 (8:21)
(Yu Wang 6 / Tsarapkin 7, Munoz Cabezon 5)
Vlado Sola, Beijing Sport University coach:
Firstly, big congratulations to Slavko Goluza and his team. They opened the match really good and they are a team of a great quality. For us they are definitely way too good, they have been playing in the Champions League. Our energy cannot compete their play. We have a lot of work ahead of us, increasing the quality of both our attack and defense. I'm sorry that my players could not show what we have been doing in training, and though the biggest reason for that is a great opponent, I think we still have a mental blockage which results in technical mistakes in the match. But we will work on that and to conclude, I want to congratulate to Slavko once again. I hope we end the upcoming match with a better result.
Wang Yu, Beijing Sport University player:
We learned a lot about the defense from our head coach Sola, we practiced 6-0, 5-1 defense... We tried to fix some problems and I hope we will find the solutions to play better in the future. In today's match we did not feel as excited as we knew the opponent is very strong. We will try to make some progress before our next match.
Slavko Goluza, Tatran Presov coach:
Congratulations to my team on today's win, but I also want to congratulate the host team on a fair play. What I see is big progress when it comes to our opponent, as well as hard work of coaches Vlado Sola and Tonci Valcic. You should take only the result into account, but also how their play progressed from the tournament in Doboj to date. It is a pity that we ended up winning with a big difference because I see how dedicated Vlado and Tonci are in their work. We were relaxed during today's match, but it still wasn't easy playing against this team. Vlado prepared the team very good for today. I'm sure the team will look much better in the future, especially in the next season when I think they will be an amazing opponent. They have my support. I congratulate them for everything they have done so far.
Ognjen Djeric,Tatran Presov player:
I think we opened the match really good, especially in the defense which was really dense and tight. We put pressure on the opponent team. I hope that we will continue to play like this.