NEXE dominate Steaua in Bucharest
24.01.2019.

•

SEHA League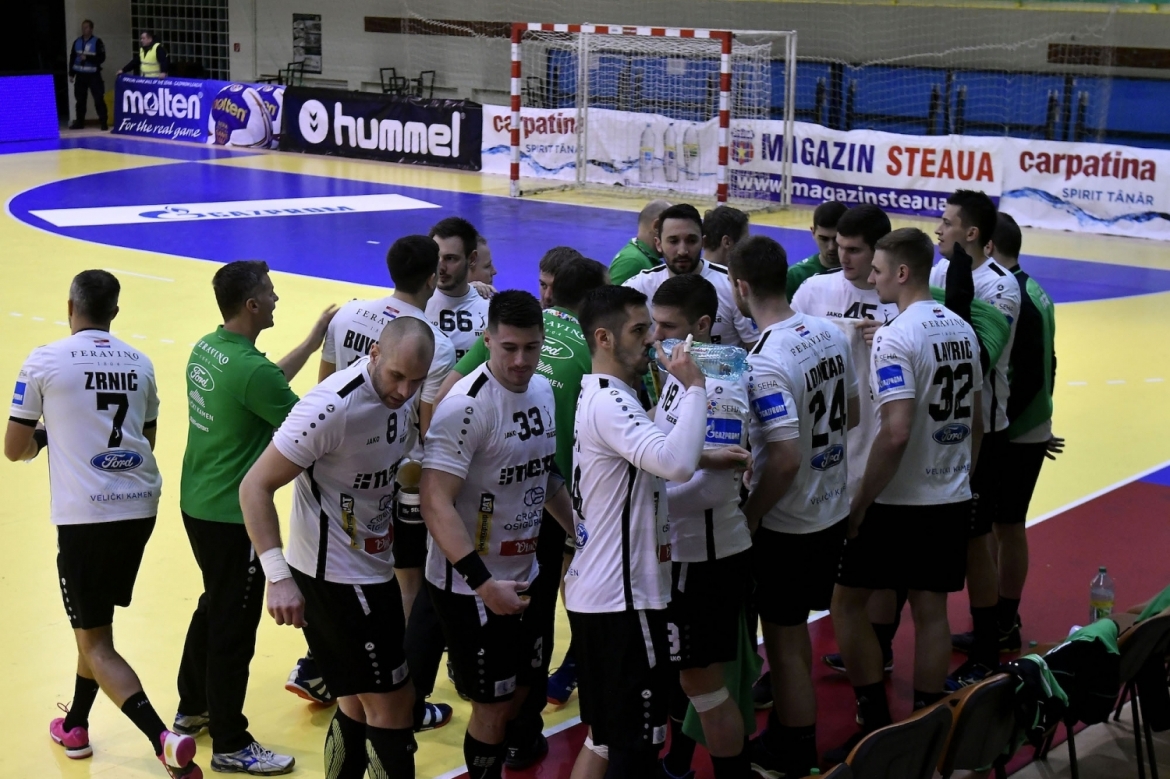 Despite of the fact they are still missing some of their most important players, who are absent due to national team duties, NEXE have managed to dominantly defeat Steaua in Bucharest with a really classy performance. In the end 19:31 (8:15) which helped coach Horvat and his players additionally extend the gap between themselves and both Meshkov and Tatran on League table.
Hosts were able to stay close for about 15 minutes when NEXE started opening the gap extending it all the way to 8:17 in the beginning of the second when it became quite obvious this one is all over.
Moreno Car was in good form between posts while Barisic-Jaman, Buvinic and Zrnic led guest-team's offense in this one. Halil Jaganjac netted one to put his team ten goals up (10:20) proving he's in good form after recently joining the team after spending a lot of time with the national team during WCh preparations and in Germany during the group stage. Peak of the domination was 17:29 led NEXE had with five minutes left to play in this one.
Car finished the match with 12 saves while Marin Jelinic scored six from just as much attempts. On the other side, Steaua's winger Alin Rosu finished the match with five.