NEXE looking for Final 4 points in Bucharest in 2019 opener
24.01.2019.

•

SEHA League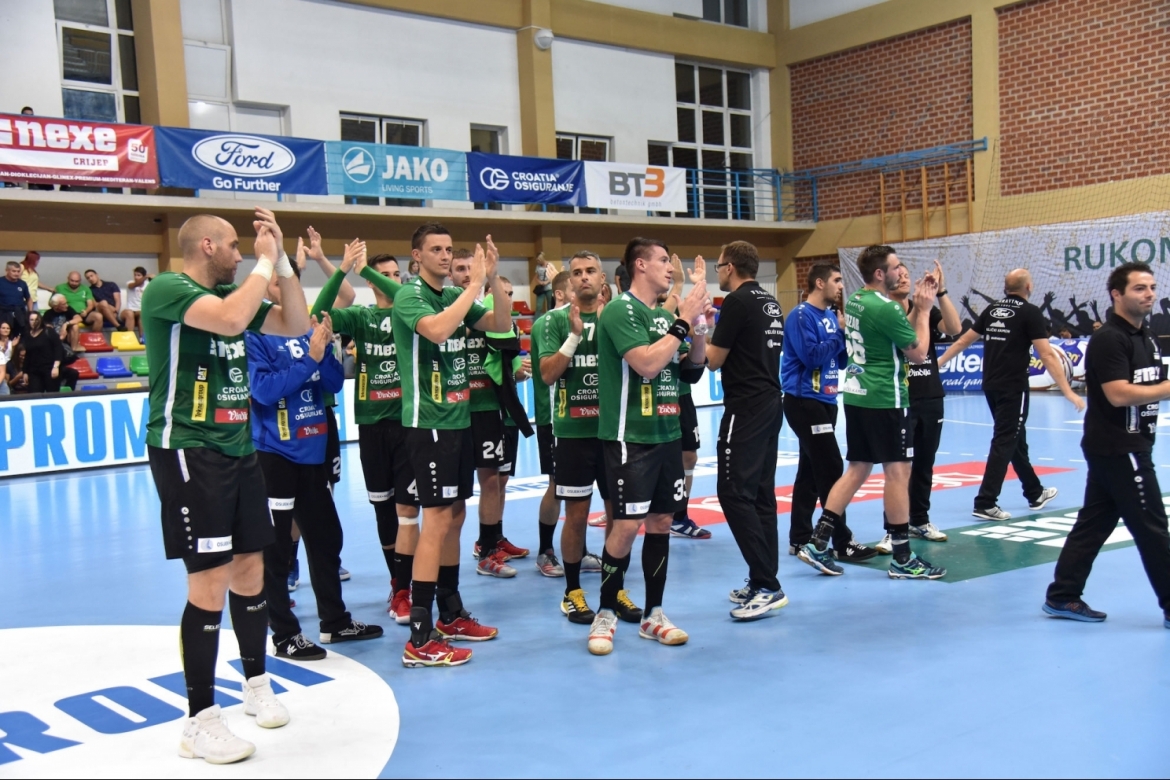 SEHA - Gazprom League is back! Steaua Bucuresti will on Thursday (19.30 local time) host NEXE Nasice in what will be the opening match of the second part of regional season. Croatian vice-champions will travel to Romania without Marin Sipic and Ivan Vida who are still in Germany with Croatian national team but even despite of that coach Horvat and his players will look for what would be important points for them in Final 4 race. Stefan Vujic was, on the other side, the only Steaua's player to participate on WCh in Denmark and Germany playing for Serbia.
Ovidiu Mihaila, Steaua Bucuresti coach:
Very important game for us because it will be our first this year and we'd like to start the second part of the season on a high note with a positive result. I hope all of our players are feeling well and are ready to deliver a good performance. We'll give some of our younger players a chance to prove what they're capable of since we also have a domestic league match right around the corner and we'll look to remain fresh for that.

Marius Stavrositu, Steaua Bucuresti player:
Good period of preparations and trainings is behind us. We've dealt with a lot of injuries in the first part of the season and they all forced us to work even harder not. Situation we're in at the moment is quite well and the goal is to give everything we've got out there against NEXE trying to reach a win which would boost us with self-confidence.
Hrvoje Horvat, NEXE coach:
This will be our first official match of the year and we must remain careful. Guests are capable of delivering quite solid performances at home in Bucharest and we'll have to be fully focused in order to secure points. We're not in the best possible form at the moment obviously but we want three points. Steaua have an excellent team which plays strong defence but we must give our best to beat them on Thursday.
Moreno Car, NEXE goalkeeper:
We've delivered a few solid outings in friendly matches behind us and I believe they've all prepared us well for what's waiting for us in Bucharest. In case we want three new points we'll have to be fully focused from the beginning until the very end of the game.