Nexe eager to get back on the winning tracks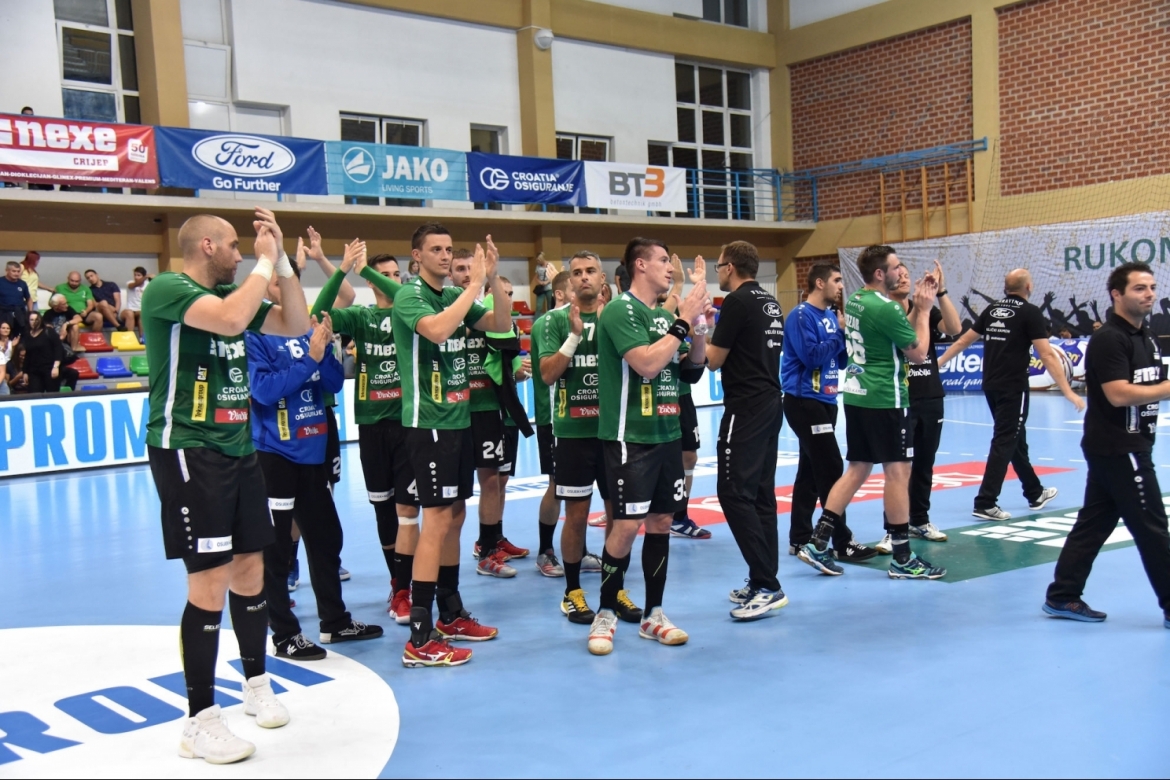 Nexe will on Sunday (19.15 CET) host Izvidjac. Back on Tuesday both teams opened the second part of the regular SEHA season with a defeat as Nexe fell short against PPD Zagreb and Izvidjac suffered a tough one in Brest against Meshkov. Hrvoje Horvat and his players will most definitely look to get back on the winning tracks with another strong performance and finish the first part of the season on a high note against Izvidjac which is still the only winless team this season. By that, team from Ljubuski have never managed to leave Nasice with a win but their first encounter of the season in which they suffered a narrow 23:24 loss at home might prove to be a sign that they have what it takes to play a competitive match and perhaps even surprise favored hosts.
Hrvoje Horvat, Nexe coach:
We're enjoying this rhythm of two matches in a week. We're doing a great job preparing for all the encounters and have enough players to keep the high tempo. In our premier encounter of the season we really struggled to defeat Izvidjac which is why I expect this to be a good match. I believe we'll open the match in the best possible way and hope our fans will be there to support us from the very first minute. Mihailo Radovanovic will miss this match but we hope he'll be back by the end of the season.
Tomi Vozab, Nexe player:
We know Izvidjac are currently bottom-placed on SEHA League table but we must prepare for the encounter like we're to host Barcelona. I believe Izvidjac will do everything to take advantage of every mistake we make which is why we must remain focused. I hope fans will be there for us and of course that we'll all celebrate in the end.
Mario Bjelis, Izvidjac coach:
We're going to play a team which is growing from month to month. Our match from the first part of the season was probably our best performance so far this season in SEHA League. We'll try to play our best handball in Nasice and see what it eventually brings us. We have some injured players and won't be able to count on Mario Pavlak in this one either which means we'll give some of our younger players a chance to prove what they're capable of against a quality opponent.
Goran Andjelic, Izvidjac goalkeeper:
We'll try to play a good, relaxed match against NEXE. Our goal is to work on our game no matter the final result. NEXE have a stacked roster and we're on the other side dealing with some injuries at the moment. What we must focus on are their seven-versus-six actions and in case we managed to stop that we might reach a good result.