Pesic and Matskevich combine for 20 saves in Meshkov's blowout win over Izvidjac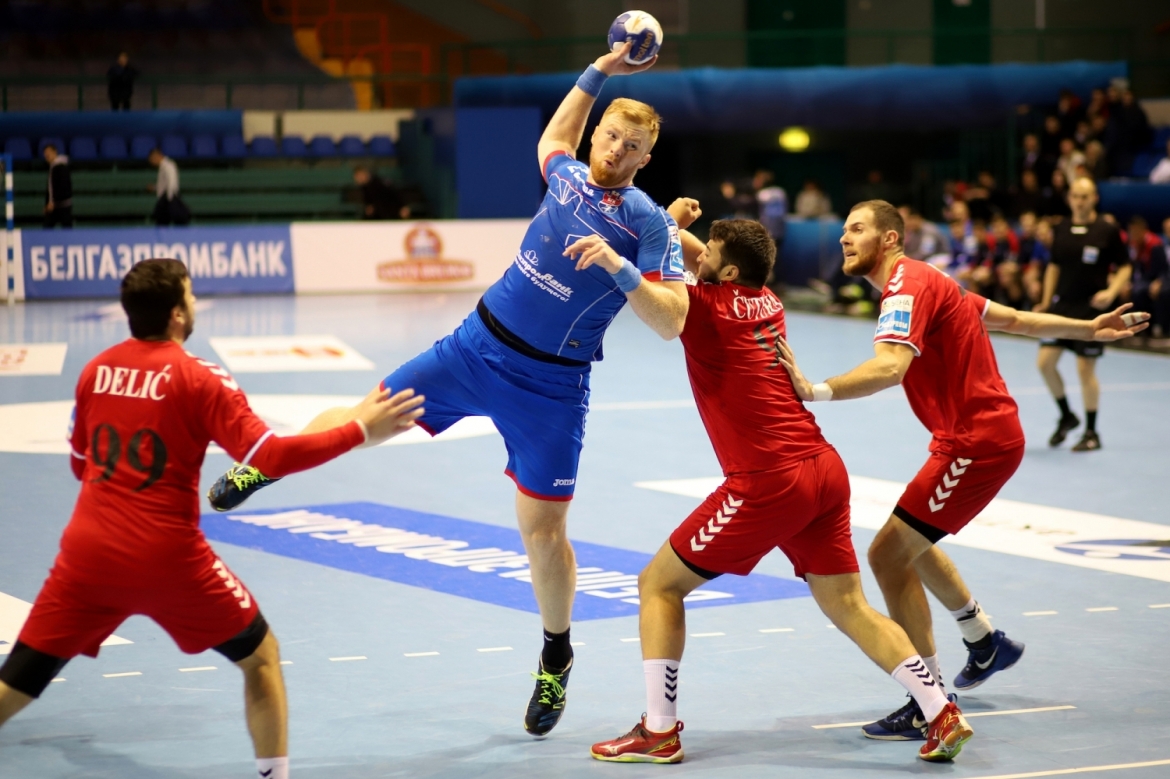 Meshkov Brest have on Tuesday afternoon managed to take advantage of playing at home in front of their fans finally snapping a streak of poor performances with a 40:22 (21:11) win over Izvidjac Ljubuski – their fifth of the season which helped them narrow the standings gap between themselves and top four positioned teams for at least a bit. However, there is still a long way ahead of coach Cadenas and his players on road to booking a final tournament place for themselves this season.
Hosts were able to take control of the match in the very beginning opening it with four goals in a row and never letting guests really get any closer and endanger them. Less than 15 minutes into the encounter the result was already 11:3 and by the end of the first Belarusian champs managed to enlarge it all the way to ten. Highly-motivated home-team players didn't slow down in the second half either reaching a dominant 40:22 victory in the end, stating that their intentions to finally pull themselves together and qualify for F4 are quite serious.
Baranau finished the match with six goals for Meshkov while Bachko, Yurinok and Razgor added five each with a remarkable scoring percentage. Pesic and Matskevich combined for 20 saves. Kaludjerevic on the other side netted six for guests.
In the next round Meshkov will travel to Skopje to meet Metalurg and Izvidjac will play NEXE in Nasice.