Gorenje and Tatran battle in the final match of SEHA - Gazprom League's seventh season
17.03.2018.

•

SEHA League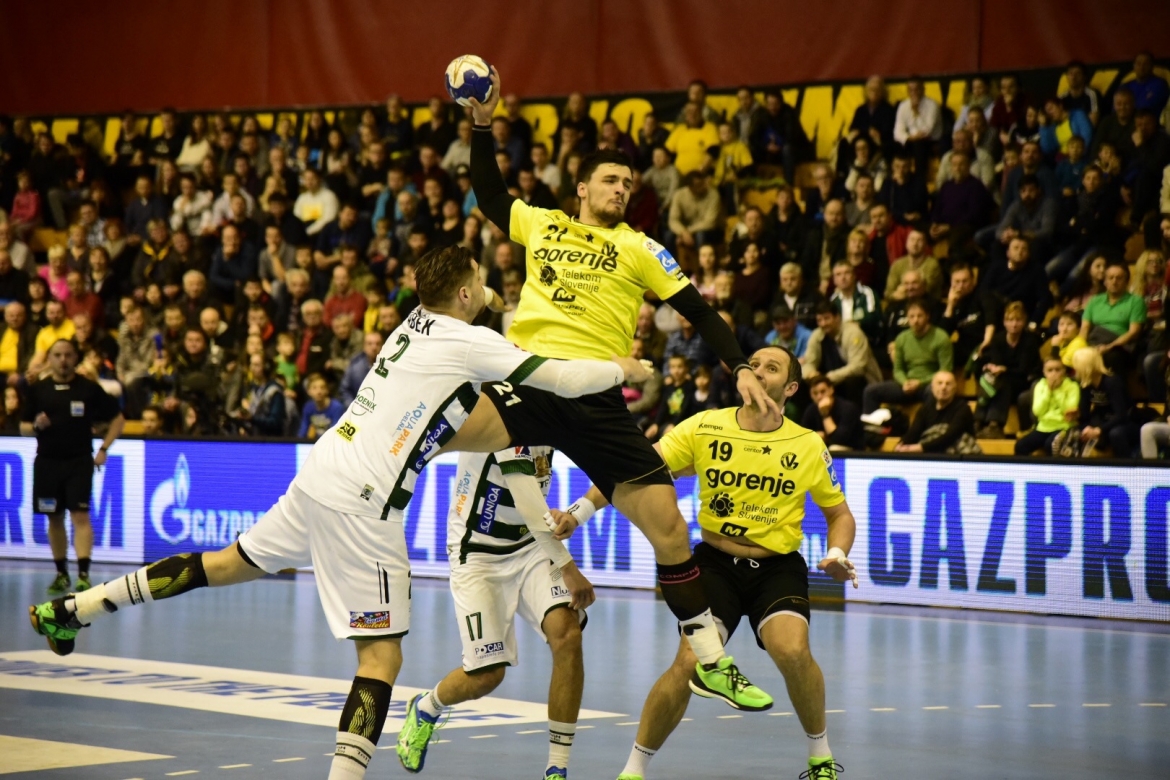 In what will be the final match of SEHA - Gazprom League's seventh season, at least of its regular part, fifth-placed Gorenje will on Sunday (20.00 CET) meet sixth-placed Tatran Presov. This will also be the clash of two former Croatian national team coaches – Slavko Goluza and Zeljko Babic in a match which doesn't carry any kind of special significance but is useful for both teams as they are in preparation process for what's waiting for them in respective national championships. Player we'll keep an eye on in this one is Bruno Butorac who is currently five goals behind Halil Jaganjac in SEHA - Gazprom League's regular season scoring title race. Jaganjac however plays his final match of the season earlier on Sunday which means Butorac will have a precise number ahead of him and know how much goals he needs in order to take the prestigious title.
Match will be broadcasted on ehf TV and Sport TV (Slovenia).
Slavko Goluza, Tatran Presov coach:
In what will be our final SEHA match of the season we can't really change anything considering league standings. However, we see this as an important match and we'd like to keep the winning streak alive. I'm happy our health situations is getting better lately with Oliver Rabek and Dominik Krok back in the roster. That's why we'll look to win in Velenje despite of being aware Gorenje will also do everything to close this season's SEHA campaign with a home triumph. I expect a quality encounter.
Igor Chupryna, Tatran goalkeeper:
Gorenje Velenje are a good team and they proved it last round with a one-goal win in Brest. On the other side, we've finally managed to reach a win after a series of poor performances beating Metalurg at home which secured us sixth place on SEHA League's table. In our last match we'll try to deliver best possible performance in order to close SEHA season on a high note.
Zeljko Babic, Gorenje Velenje coach:
I want us to play fully focused on Sunday. Win would of course be a good thing for us at the moment but it's important we build up positive atmosphere for what's still ahead of us this season. I believe we fought well throughout the full course of the season in this competition and that's why I want us to show what we're made of on Sunday and close this campaign in the right way.
Ibrahim Haseljic, Gorenje Velenje player:
Tatran have a quality roster. We've already played them this season and the final result was a draw. Our match on Sunday will be the final match of the regular part of the season in SEHA Gazprom League. Of course we'll try to reach another win in front of our fans.