Win in Pancevo schedules PPD Zagreb a clash against Celje PL in Final 4 semis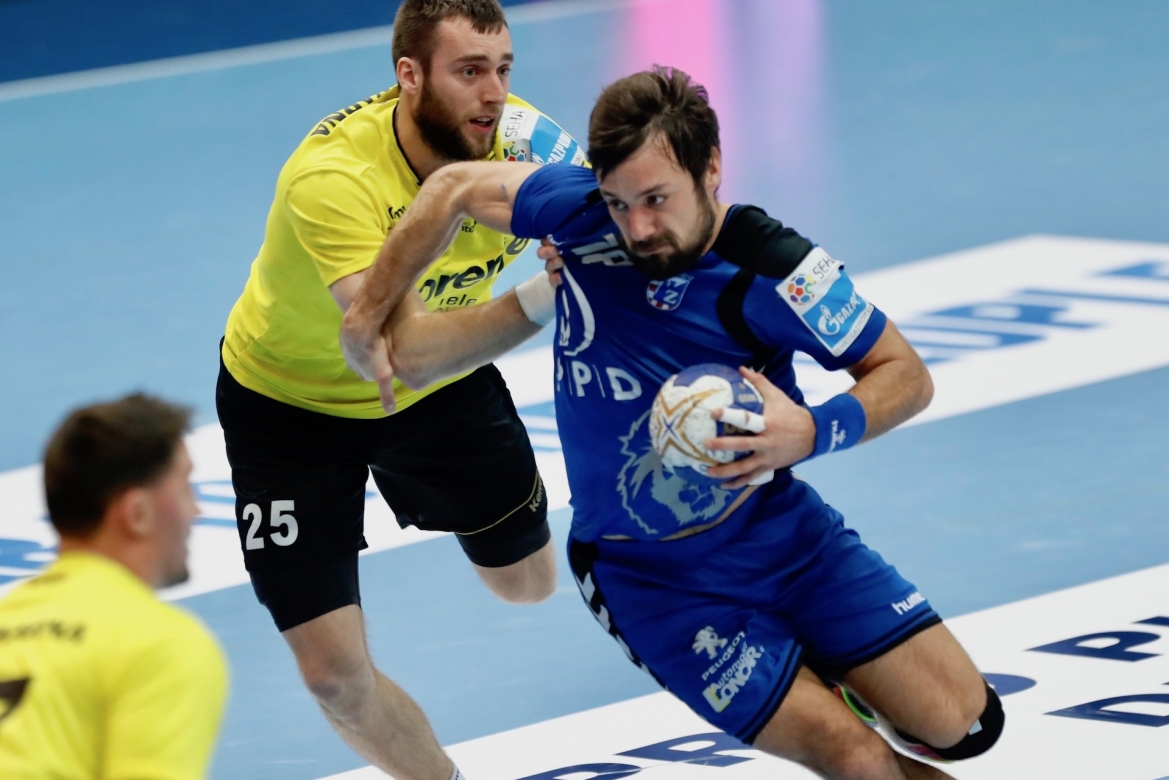 Dinamo Pancevo will close their rookie SEHA - Gazprom League season at home in style with PPD Zagreb coming to visit Streliste sports hall on Wednesday evening. Win in Serbia would schedule a F4 semi-final clash against Celje Pivovarna Lasko for Zlatko Saracevic and his players due to Meshkov' loss at home against Gorenje and Celje' win versus Vojvodina on Tuesday. Dinamo will on the other hand most certainly look to deliver yet another quality outing against favored opponents after last round and only a four-goal loss against reigning both European and SEHA champions Vardar.
Match is scheduled for Wednesday (20.00 CET) and will be broadcasted on ehf TV, Sport TV (Slovenia) and Arena Sport channels.
Ivan Petkovic, Dinamo coach:
We're waiting for another big-deal rival in what will be our final home match of the season. PPD Zagreb have rich tradition all the way back from Yugoslav era when they played a huge role both at home and in Europe. When we add they've played part in 24 out of 25 EHF Champions League seasons so far, I believe that says quite enough of their quality. Since Zlatko Saracevic took over as their new head-coach they are playing way better but despite of that our goal will be to deliver a solid defensive performance and try to take every chance we get. I'd once again like to invite our fans to come and support us the way they did against Vardar.
Dejan Pralica, Dinamo player:
Zagreb are one of Europe's handball powerhouses and they deserve huge respect. They are coming here in need of points in order to catch the best possible placement before the end of the regular part of the season and on the other side points are not as important for us but of course we'll try to deliver best possible resistance and use the match to prepare for what's waiting for us in Serbian championship. They are favorites in this one but have no doubt, we'll try to surprise them.
Zlatko Saracevic, PPD Zagreb coach:
Dinamo are a good team which is playing way better in the second part of the season. It's natural they needed some time to get used to playing in SEHA League and now they are growing on a daily basis. We'll have to be on our highest level to win the match in Pancevo.
David Miklavcic, PPD Zagreb player:
Every match is important. We've experienced a lot of injuries lately so every encounter is a big challenge for us. We'll have to play our best handball to win the match and keep the form on the rise ahead of Final Four tournament. Win is important for our self-confidence as well as for our regular season placement. Speaking of myself, I still feel like I need more matches and trainings to get back to my best but I like the way things are developing at the moment. I hope I'll be completely ready in two weeks.