Meshkov harder than expected against Metalurg
15.11.2017.

•

SEHA League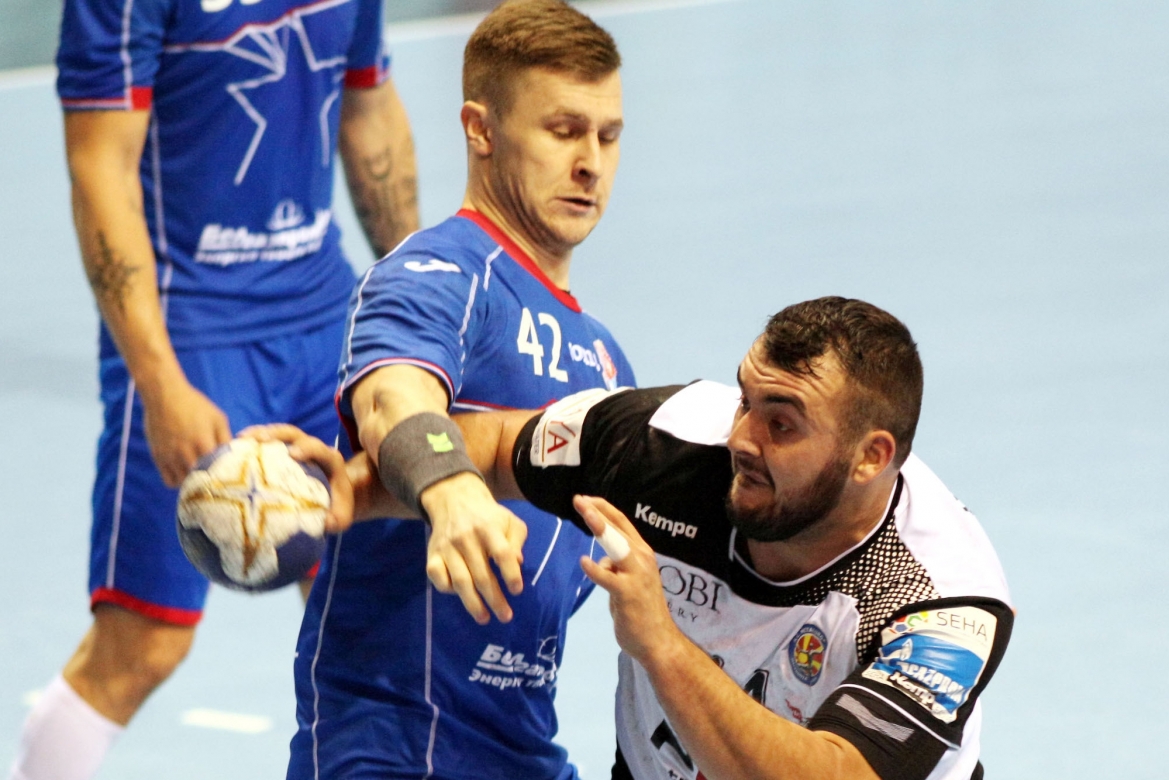 With 35:30 (18:17) triumph over Metalurg in Round 7 of SEHA - Gazprom League's seventh edition Belarusian champs Meshkov Brest managed to climb league standings all the way to second place proving their goal of booking a place on this season's Final Four tournament. For Macedonian vice-champions on the other side, this loss means the end of hopes of reaching the final tournament as they are currently seventh with only six points.
Meshkov expected an easy match against Metalurg. Proof of that is the fact that coach Bebeshko decided to rest seven standard players. It started off good, they took an early 12:7 lead and it looked like it will be an easy win for them. However, guests managed to cut the lead already before the half-time whistle as Meshkov led only 18:17 after first 30. Macedonian team's goal in this one was surely to damage opponents as much as possible from power-play action plays which did not function so good today with hosts' goalies Matskevich and Mijatovic scoring three goals on empty net. Metalurg' resistance lasted for 10 more minutes going into the second half after which Meshkov managed to speed up the tempo enlarging the gap to 28:22 and sealing the deal in this one as guests simply lacked strength to once again cut the lead and get back into the match.
Filip Kuzmanovski scored 8 for Metalurg with 7 dimes and Croatian national team player Halil Jaganjac also shined posting 7/4 line. Petar Djordjic on the other side scored 6 for Meshkov, Dzmitry Nikulenkau added 5.