Momir Ilic: 'Our defense improved significantly.'
03.09.2021.

•

SEHA - Gazprom League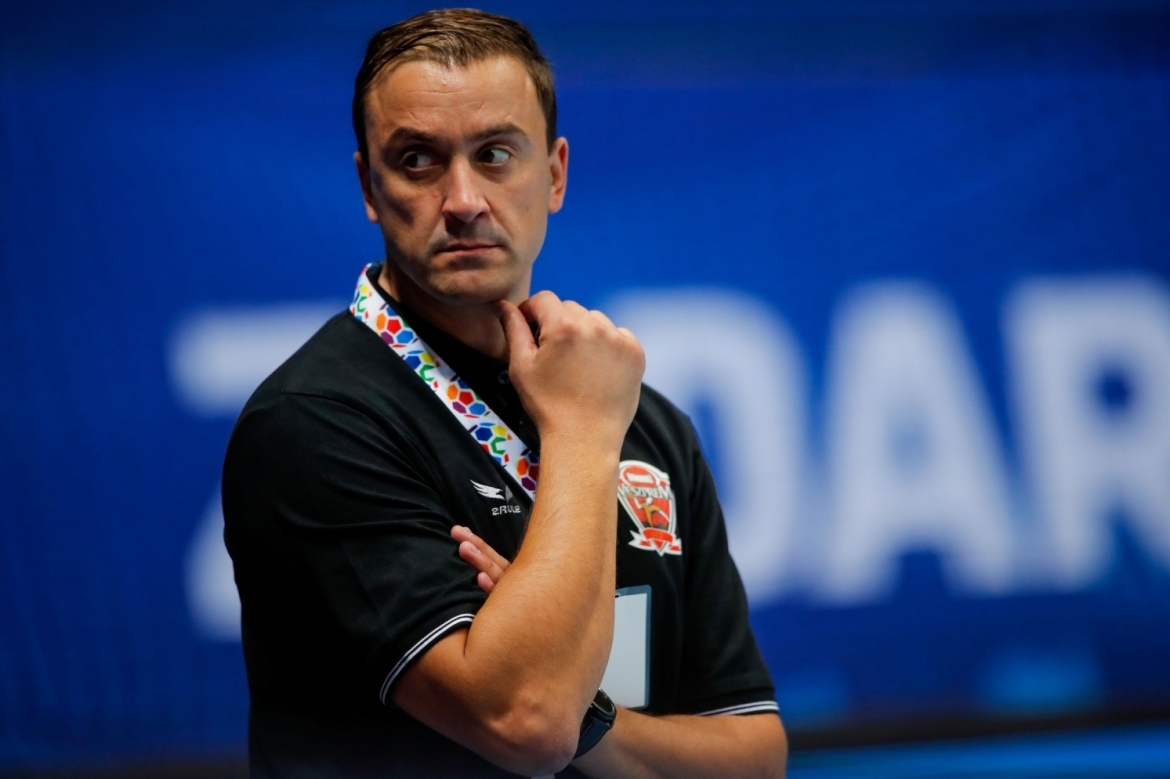 In semi-final 2 we have seen Telekom Veszprem advance to what will be the fifth final appearance for them in their fifth SEHA Gazprom League season. After the match coaches Momir Ilic and Gintaras Savukynas as well as players Gasper Marguc and Carlos Molina shared with us their thoughts on this semi-final battle.
Momir Ilic was happy with his team advancing to the final against PPD Zagreb but also aware there are still aspects of the game they will have to focus on and improve.
'We've had a lot of ups and downs in the first half. What makes me happy is that our defense improved significantly in the second and our goalkeeper grabbed a few big, important saves. I'm satisfied with the way we've performed in the second but there are obviously still a lot of things we'll have to work on. Finals are always special. We'll have to prepare best we can and try to finish the tournament victoriously.'
Motor's coach Gintaras Savukynas said that quality difference was obvious today congratulating Veszprem on securing another final appearance.
'In both first and second half the situation was pretty much the same – we've managed to open both well but then started slowing down with the buzzer approaching. Congrats to Veszprem and we obviously have a lot to work on. I feel like we've delivered a solid resistance but the quality difference was simply the key today.'
Gasper Marguc led his team offensively in this one and now he will fight for what would be his second consecutive SEHA title on Sunday.
'I am happy about the way we performed here today. We've expected this to be a hard match and at the moment we're all excited and happy. On Sunday we'll meet Zagreb in a match in which there are no secrets. As the coach said, finals are special and we'll have to be on our A-game. We are motivated and focused.'
Defensive specialist Carlos Molina was, despite the loss, satisfied with the way his team performed.
'Veszprem played really well today. It is a great feeling to be a part of this event and I can say we are enjoying every moment. Goal is to prepare best we can for the duel against Meshkov and try to win it.'