Defending champions face debutants
02.09.2021.

•

SEHA - Gazprom League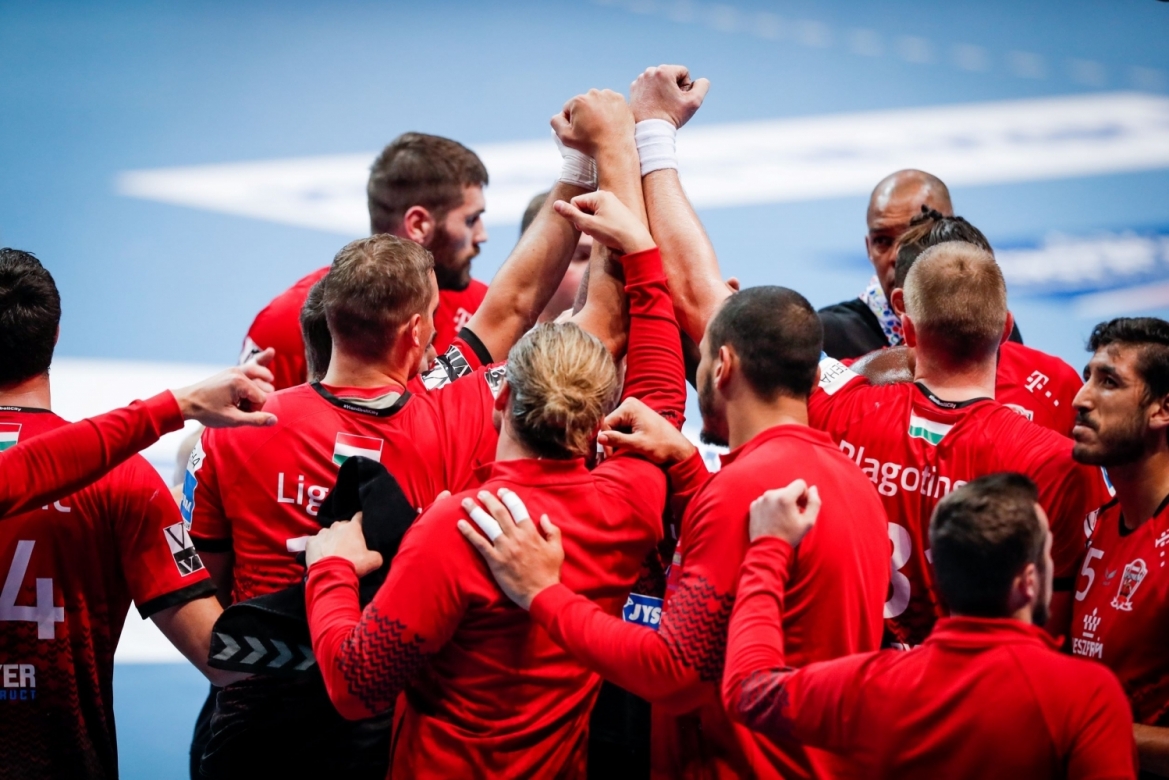 SEHA - Gazprom League Final 4 2021 will see a double premier in the Semi-Final matches. For the first time ever in the tenth edition, HC Motor Zaporozhye will play a Final 4 match in this competition, and for the first time ever Telekom Veszprem will face Motor in SEHA - Gazprom League.
Semi-Final, 3rd September, 20:30 CET:
Telekom Veszprem (HUN) vs HC Motor Zaporozhye (UKR)
The Ukrainian champions play their second ever SEHA - Gazprom League season - and after failing against Meshkov Brest in the 2019/20 Quarter-Final, now the team led by Lithuanian coach Gintaras Savukynas made it to the Semi-Final, of course also as first ever Ukrainian team. In the 2021 Quarter-Final, they beat Tatran Presov twice within only 24 hours (27:22 and 29:19) to become the ninth different team to qualify for the final event of our regional and multinational league.
On the other hand, Telekom Veszprem extended their series of success: The Hungarian record champions play their fifth season in the SEHA Gazprom league and qualified for their fifth Final 4. After winning the trophy in 2015, 2016 and 2020, the team coached by Momir Ilic is the main contender for the trophy again.
The interesting part is that Veszprem won two out of three trophies on Croatian ground: in Varazdin in 2016 and in Zadar in 2020. As defending champions, Veszprem had an opportunity to start their season with Quarter-Final matchups - and did not have so many problems with Nasice-based side of Nexe, beating the Croats twice (35:33, 30:25).
In four appearances at SEHA - Gazprom League Final 4 tournaments, Veszprem only lost one of eight matches, the 2017 final against five-time winners Vardar 1961. One year ago, at Zadar, Veszprem stroke back and took revenge in a one-sided final against Vardar (35:27).
But things have changed at Lake Balaton: In December 2020, Veszprem were part of EHF Champions League Final 4 at Cologne but lost the Semi-Final against a THW Kiel powerhouse after extra-time. Then again, they failed on their way to Cologne in April 2021 against Nantes and lost to Pick Szeged in the Hungarian league finals.
Coach David Davis was sacked, Momir Ilic became his successor - and many big names have left the squad since: Nikolaj Markussen (TTH Holstebro), Kent-Robin Toennesen (Pick Szeged), Vuko Borozan (Al Arabi Sports Club Qatar), Daniil Shishkarev (destination unknown), Rogerio Moraes (SL Benfica Lisboa) and Marton Szekely (RK Eurofarm). Adrian Sipos (from Grundfos Tatabanya) is the only external new arrival, while others came from the Veszprem youth programme.
After becoming Ukrainian champions for the ninth consecutive time, Motor did not undergo such a huge transition - four players left, four new arrivals came, including 2018 Champions League winner Jonas Truchanovicius (Montpellier Handball) and former Croatian national team player Luka Sebetic (Tremblay Handball) - both arriving from French clubs. In the 2020/21 Champions League season, Motor were something like a surprise pack - but finally were stopped, again, by Meshkov Brest in the Last 16 Play-Off.
Gintaras Savukyna had been Lithuanian national team coach from 2009 until 2015 - and already then, he had the luck of coaching the new "dream duo" in the Motor squad: Aidenas Malasinskas, who was second best Motor scorer in all competitions in the previous season and new arrival Truchanovicius. Besides Malasinskas, tall shooter Viachaslau Bokhan and powerful right wing Artem Kozakevych had made the biggest steps in the last year.
Looking upon Veszprem's top scorers in Quarter-Final clashes, you can bash into three well-known names: Gasper Marguc, Petar Nenadic and newly crowned Olympic champion Kentin Mahe.