PPD Zagreb's streak comes to an end
31.08.2021.

•

SEHA - Gazprom League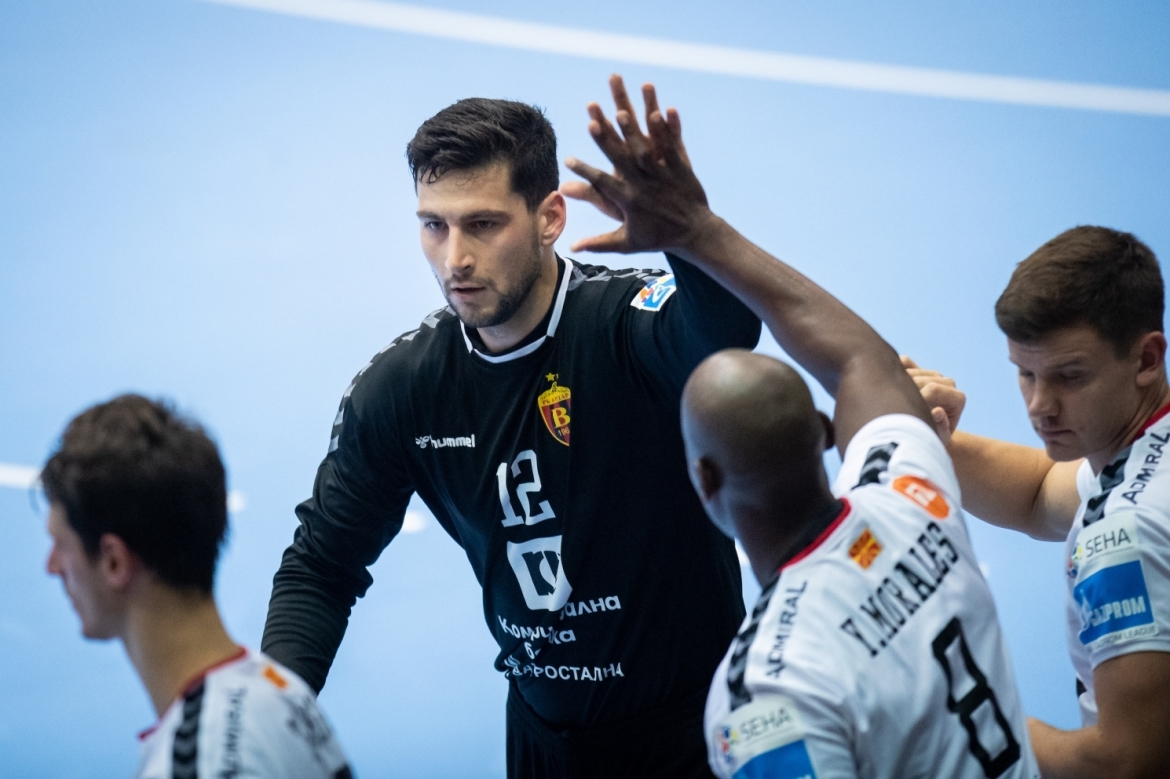 PPD Zagreb have celebrated on Tuesday evening in Sutinska vrela sports hall 25:22 versus Macedonian Vardar 1961 in the second leg of their Quarter-Final matchup. Unfortunately for their fans, that was not enough for them to advance because 'Red and Black' celebrated 24:20 in Skopje. Vardar have managed in that way to put an end to PPD Zagreb's nine-year long streak of SEHA - Gazprom League Final 4 appearances remaining the only team to play at every SEHA final tournament so far. Five-time champions will play in Semi-Final on Friday in Zadar against Belarus Meshkov Brest.
Match was tough from the very beginning which resembled the match played in Skopje less than a week ago with defenses dominating on both sides of the court. In the middle of the second Dibirov and Stoilov managed to score two goals in a row taking guests to +2 (4:6) and forcing coach Obrvan to call a time-out. Luckily for fans, who were after a long time in the stands supporting their 'Lions', Zagreb came back from that minute looking much better – more physical in defense, quicker in offensive transition and with a better idea in attack. Things were looking way better with young Vistorop and Srna leading the team offensively, Ivic grabbed a few saves and hosts managed to not only close the gap but open it to +3 (10:7) with a little less than five minutes left until the half-time buzzer. In the end, Toto netted one with one second left to play helping his team narrow the gap to only -2 (12:10) before the break.
Unfortunately for home fans, Vardar once again opened the half better overtaking the lead after only five minutes (12:13). PPD Zagreb were able to stay close throughout the middle of the second but once Taleski netted his third of the night to put 'Red&Black' two goals ahead (18:20) with less than ten minutes until the final buzzer. It became clear who will travel to Zadar in a few days.
In an incredible finish Zagreb however managed to come inches away from reaching the desired five-goal victory, especially after Davor Cavar scored from the seven-meter line with 15 seconds left to play. However, just like in the first half, Jeremy Toto scored in the final seconds to reduce the gap to only -3 and trigger the celebration on Vardar's bench.
Timur Dibirov finished the match with five goals for Vardar while Jeremy Toto added four. Martin Tomovski shined with 12 saves. David Mandić, Sandro Obranović and Csaba Leimeter netted four each for Zagreb.