Bronze for Brest, top scorer crown for Vailupau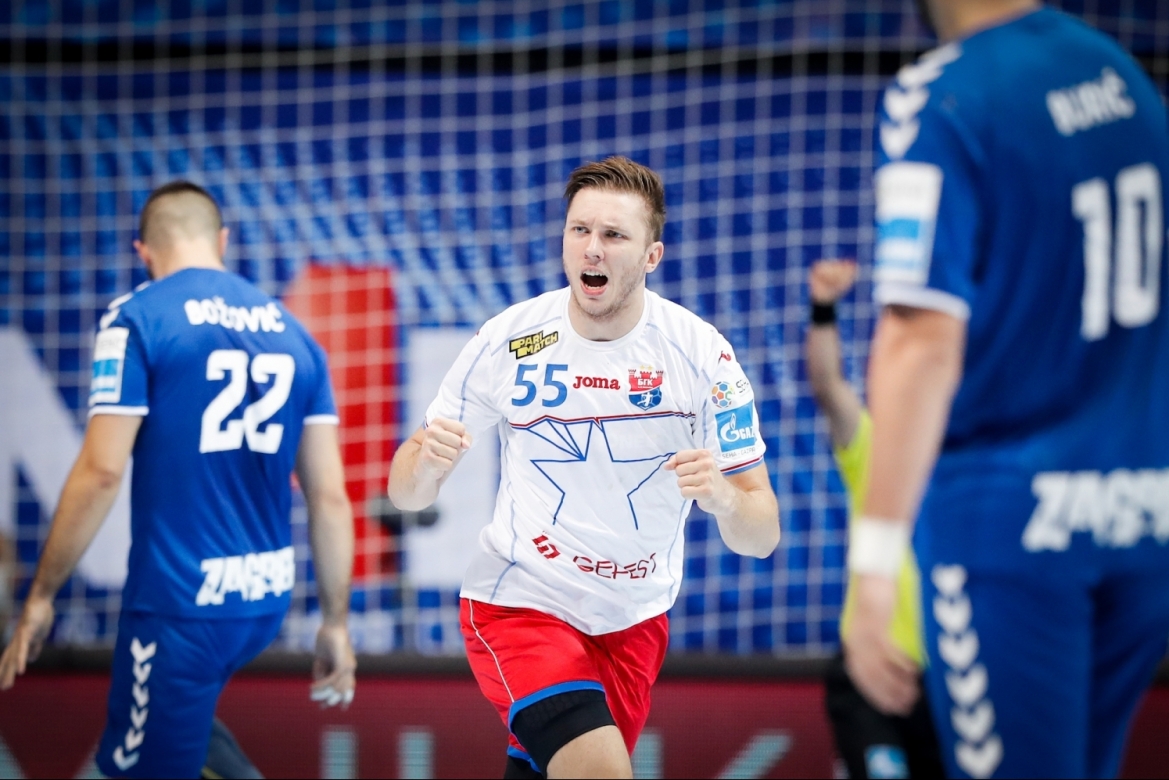 For the third time in the history of the SEHA - Gazprom League, Meshkov Brest finished on the bronze position. On Sunday, the team of head coach Raul Alonso beat PPD Zagreb 29:24 (14:12) in the bronze final. Except the 21:21, the Belorusian champions were constantly ahead after minute 20, but intermediately Zagreb were close to turning the match around at Zadar, Croatia.
PPD Zagreb finished fourth after two defeats against Vardar and Meshkov - for the second time after 2017, when they had lost the bronze final against the same opponent. The best scorers for the victors were Andrei Yurinok with seven goals and Mikita Vailupau, who became the top scorer of the SEHA- Gazprom League for the first time with an overall of 111 goals, six of them in the bronze final. Nemanja Obradovic scored five times for Zagreb.
Both sides took the bronze final extremely serious, full of speed and power. Zagreb had the better start (4:1), but then Meshkov Brest got boosted by Vailupau's goals. When the right had started his engines, Brest took the upper hand and turned the match around, latest from minutes 15 on, despite many saves of PPD goalkeeper Matej Asanin.
With great input from their Slovenian new arrivals Stas Skube and Jaka Malus and the powerful performance of unstoppable line player Vladimir Vranjes, Brest forged ahead to their first four-goal advance at 20:16 in minute 43 after a 14:12 halftime lead.
But this goal by Skube was something like the wake-up call for PPD. The Croatian record champions put much more pressure on the Brest attackers and forced them to cause mistakes and turnover. Within six minutes and a 3:0-series, Zagreb were back on track at 19:20. Funny enough, it was goalkeeper Todor Jandric, who netted in for the first equalizer after the 8:8 (minute 21), scoring an empty-net goal for the 21:21.
Meshkov coach Raul Alonso right away took his time-out and his players understood his words: While Zagreb played too hectic in this crucial period, Brest were fully focused, and Vailupau, Malus and Andri Yurinok with his fifth goal stopped the downswing and decided the bronze final at 24:21. Zagreb gave up, and Brest finished on the bronze podium for the third time after 2017 and 2019 - both on home ground.
Photo credit: Kolektiff Images