Alushovski: ''We showed that this team is full of born-winners''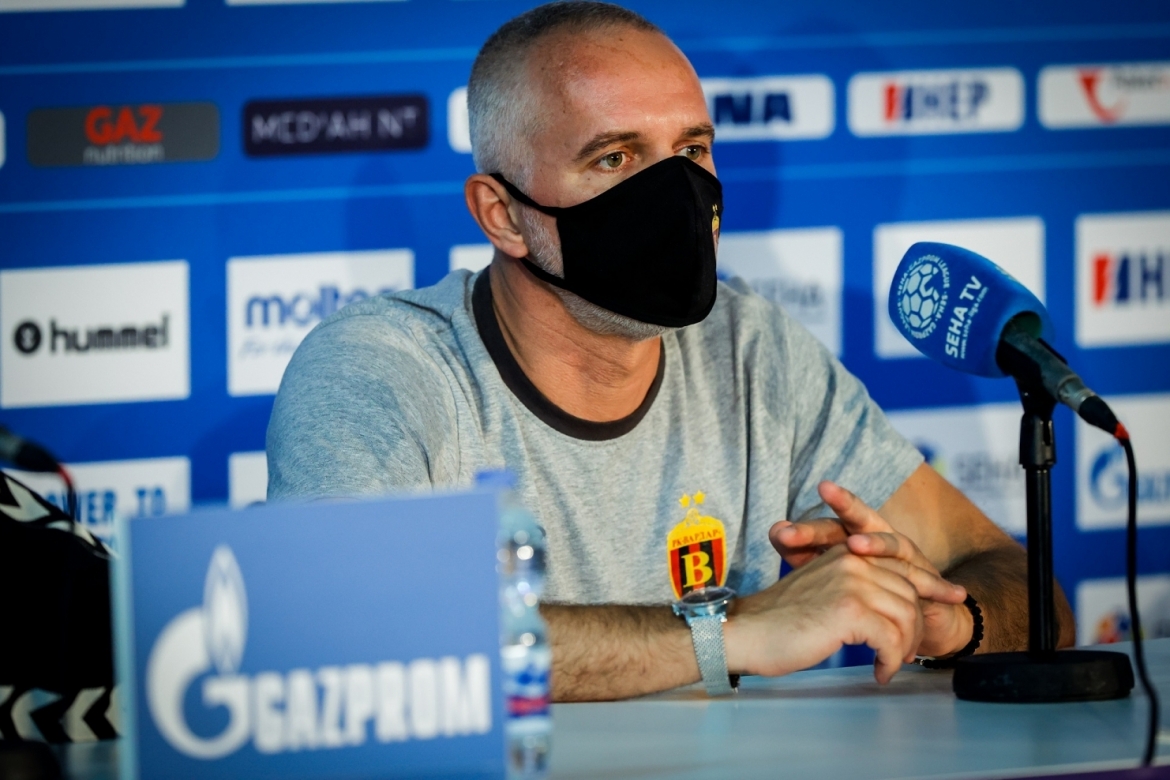 Vardar 1961 - PPD Zagreb 30:29 (13:16)
(Ristovski 9, Dibirov 6 / Jandric 4, Mandic 8)
Stevche Alushovski, Vardar 1961 coach:
We haven't opened the game the way we're capable of. Dissinger was keeping us close in that period and we were somehow able to stay levelled. They were better for 50 minutes here today, we were not looking well offensively but defense was functioning fine. We've managed to turn the result in our favor in final ten minutes showing this team is full of born-winners, that we have that fighting spirit. Congrats to Zagreb, I know how hard it is to lose such games but that's handball.
Timur Dibirov, Vardar 1961 player:
Zagreb were better for 50 minutes but I feel like our experience and their loss of focus decided this one. Sometimes you have to give even more than you have, you have to find that in yourself. I'd also like to congratulate our goalkeeper Ristovski on an amazing display here today. Unbelievable game which will surely be remembered for a long time.
Igor Vori, PPD Zagreb coach:
I feel like I jinxed us on the opening press conference highlighting how careful and patient we'll have to be against a team like Vardar. Today we were dominating the court for 52, 53 minutes but then we completely stopped. Almost like we weren't even out there. Defense was good but attack was really poor, static and without the right idea. I can't believe we've had complete control of this one and somehow managed to lose it in the end. It feels like we were afraid of that victory. We've even had the possesion with 40 seconds left on the clock with a single goal advantage but failed to use it. Experience a few of their players like Cupic and Dibirov showcased today decided this one. A big lesson for us but we have to forget it as soon as possible and focus on the future. We have to get ready for Sunday and look to win that bronze medal.
David Mandic, PPD Zagreb player:
We were in control of the match for 52 minutes and then completely stopped. Offense was unbelievably poor in those final eight minutes, I don't know what else to say. In the penalty shootout luck was on their side this time.