Vori's squad hopes to end the semi-final curse against Vardar 1961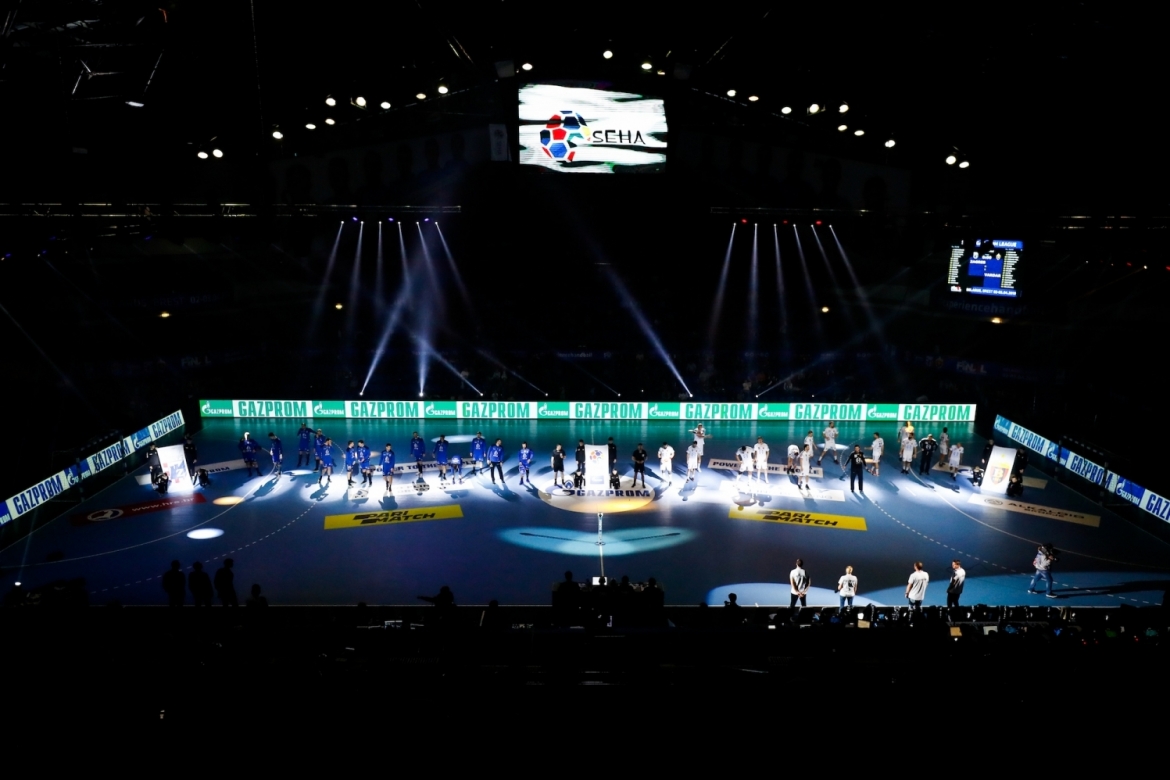 English football legend Gary Lineker once said that "football is a game of eleven against eleven and in the end, Germany wins". In terms of the SEHA – Gazprom League you can change it to: SEHA – Gazprom League Final 4 is, when Vardar face PPD Zagreb. There is no duel with a longer tradition than this at the final tournament of the SEHA – Gazprom League. The ninth edition of the Final 4 in Zadar will see the ninth duel of the only two teams, which had been part of all nine tournaments.

In 2013, 2018 and 2019, Vardar and PPD Zagreb clashed in the finals, with PPD Zagreb winning their only trophy funny enough in Skopje in 2013. The last two seasons ended with two Vardar final victories in Skopje and Brest. Every time those powerhouses of European club handball duelled in the SEHA – Gazprom League semi-finals, the winner came from Skopje: in 2012, 2014, 2016 and 2017.

Vardar finally became record winner of the SEHA – Gazprom League by five trophies including the hat-trick from 2017 to 2019, impressively highlighted by two additional Champions League trophies in Cologne in 2017 and 2019. PPD Zagreb's only SEHA – Gazprom League title dates back to 2013, when they beat Vardar 25:24 in the closest ever final.
But times have changed since Vardar won their last title in the SEHA – Gazprom League 2019 in Brest. Both sides have changed coaches to two national handball legends: Stevche Alushovski became Vardar coach in January 2020. In June 2020, former PPD Zagreb, Barcelona, Hamburg and PSG player Igor Vori was appointed successor of Veselin Vujovic at the Croatian record champions.

Even some big names made their way to the Macedonian capital such as Serbian right back Marko Vujin, goalkeeper Borko Ristovski or Croatian international Lovro Jotic (from Eurofarm Pelister, second best scorer of the SEHA – Gazprom League by 58 goals so far). Two former Zagreb players will even face their former club now in the semi-final in Zadar: Ante Gadza and Josip Vekic.

On the other hand, Zagreb bolstered their squad by international experience such as Nemanja Obradovic (HC Meshkov Brest), Senjamin Buric (HBC Nantes), Vlado Matanovic (Gorenje Velenje) or Ziga Mlakar (SPR Wisla Plock).

Vardar were winners of Group A, only defeated by Motor Zaporozhye and Nexe. After skipping the play-offs, the Skopje squad was challenged in the quarter-finals by 2019 Final 4 participant Nexe, but finally completed the boarding for the 2020 Final 4 in Zadar thanks to a real thriller. After the 31:30 away win at Nasice in March, the Macedonians were close to elimination on home ground last Saturday, but in the end, a 25:26 defeat was enough thanks to the away goal rule.
PPD Zagreb finished second of Group B and then had no problems in leaving Tatran Presov behind twice clearly in the quarter-finals (25:21 away and 28:16 at home, the biggest gap in all quarter-finals).
One key player of the previous eight Final 4 edition will not be on the court for PPD Zagreb: former team captain Zlatko Horvat, who transferred to Metalurg Skopje before the 2020/21 season.
Without him, PPD Zagreb aim to reach a final on Croatian turf for the first time in their third attempt after Zagreb in 2012 and Varazdin in 2016 - but therefore have to end the Vardar curse in the semis.