Can Tatran stun reigning champs in Skopje?
11.12.2018.

•

SEHA League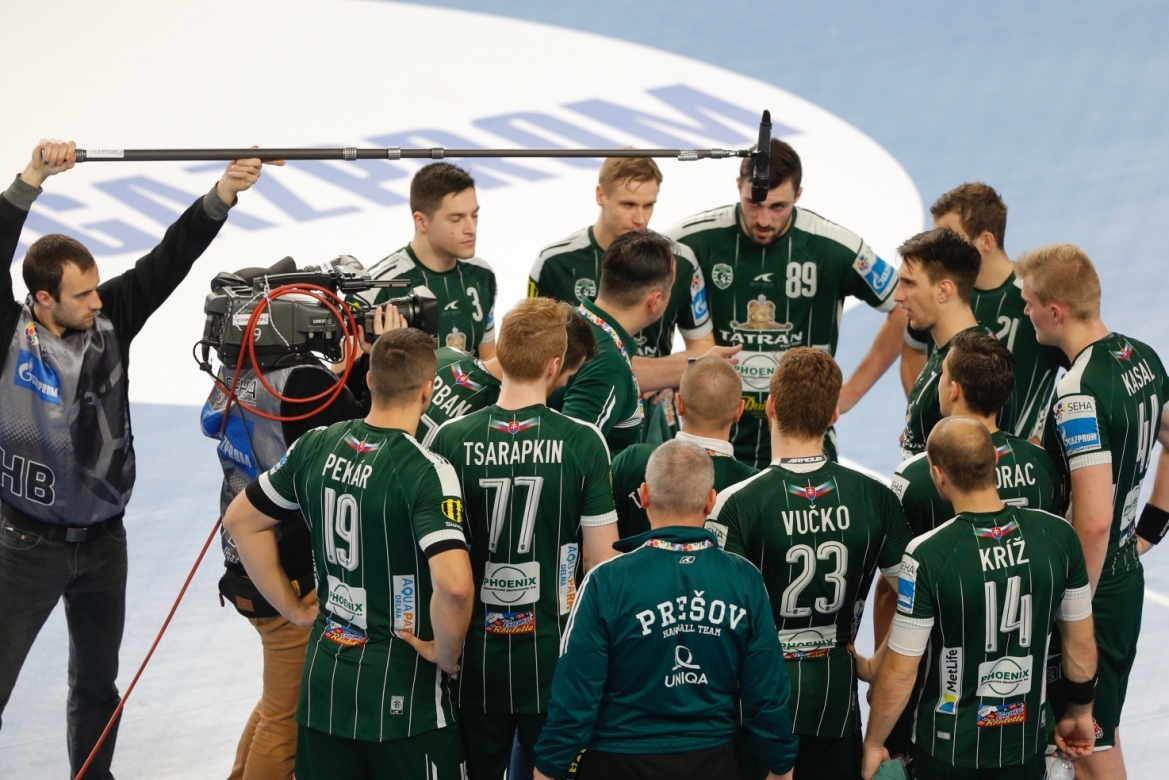 Skopje will on Wednesday (20.15 CET) host one of the biggest SEHA - Gazprom League derbies of the season with reigning champions Vardar welcoming one of the biggest surprises of the season Tatran Presov who are currently positioned second with quite realistic chances to book a place on the final tournament.
Both teams will without doubt look to grab another important victory right before the winter break. Earlier this season, Slavko Goluza and his players have already proved they know and can play against 'Red&Black' losing to them by only one at home. In the last two rounds Vardar have managed to reach two victories but they were definitely not as convincing as one would expect them to be against Metalurg and Zeleznicar which means they'll, despite of their favorite role in this one, clearly have to step up their game in order to defeat high-flying Tatran Presov. Coach Parrondo won't be able to count on Gleb Kalarash in this one because of one-game suspension due to the red card he received against Zeleznicar a few days ago.
Roberto Parrondo, Vardar coach:
This will be our last home match this season and against a team which is playing very good lately. We expect this to be a tough one but our goal is always to go out there and reach a victory. We have two more matches ahead of us before the winter break and we'll do everything we can to come out victorious from both of them.
Stojance Stoilov, Vardar player:
These matches scheduled right before the break are always the hardest. Tatran Presov have a dangerous team and we must not underestimate them. We need two victories in order to finish the first part of the season on top of League's table and that's exactly what we'll try to achieve.
Slavko Goluza, Tatran Presov coach:
Vardar have a great team. I'm still not sure who will be in roster for this match but we'll obviously look to give our best and achieve a positive result in Macedonia. I don't think this match will be any similar to the one we played earlier this season. We are close to the end of this first part of the season but we must remain focused. I believe Vardar will not underestimate us and that they'll prepare well. Our main goal will be to deliver a good outing, play solid handball throughout the full course of the match.
Oliver Rabek, Tatran Presov player:
We'll have to adjust a thing or two for this one – mainly the offensive scheme because they have some great back players like Skube, Kristopans and Dissinger. They are favorites in this one but regardless of that we'll look to achieve a positive result.