Weakened PPD Zagreb in SEHA classic in Presov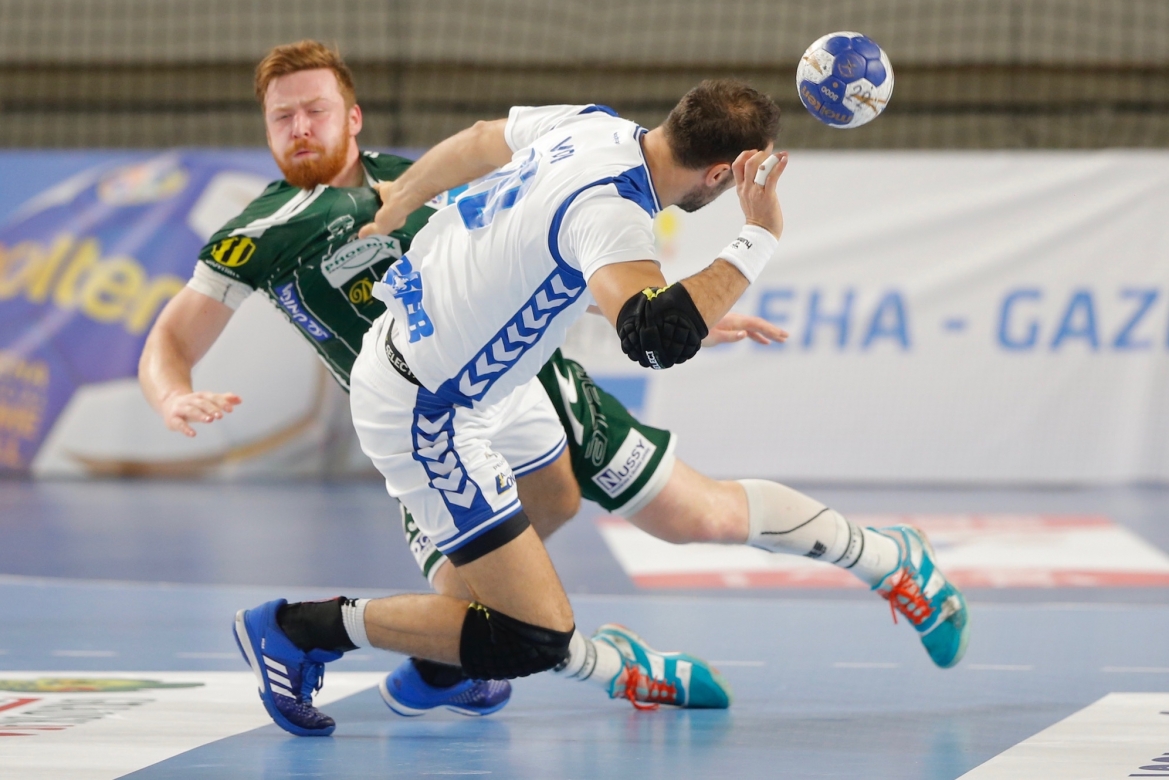 Tatran will on Tuesday (17.30 CET) in Presov host PPD Zagreb in one of SEHA League classics. Last weekend PPD Zagreb managed to reach an important Champions League point against European vice-champions Nantes at home while Tatran suffered a tough loss in Chekhov. Multiple Croatian champions have not managed to leave Slovakia with a victory so far and the odds are not working in their favour this time either as they decided to travel to Presov without Zlatko Horvat, Damir Bicanic, Urh Kastelic, David Mandic, Ivan Srsen, Valentino Ravnic, Tin Kontrec, Leon Susnja and Lovro Jotic who will all stay in Croatian capital in order to prepare in the best possible way for what might end up being one of their key Champions League encounters of the season against Motor at home next weekend. Can rejuvenated 'Lions' beat the odds and finally reach a win in Presov or will Slavko Goluza and his players manage to grab what would be important three points for them against league leaders?
Davor Rokavec, PPD Zagreb coach:
We'll miss a lot of key players in Presov but our goal in Slovakia is to play a good match, fulfill goals we've set for ourselves and eventually see what it brings us. We didn't really want to risk anything with one of the key matches of the season against Motor Zaporozhye at home right around the corner. Considering our opponents, Tatran are really having a good, quality season and I honestly wish them and their coach Slavko Goluza all the best.
Senjamin Buric, PPD Zagreb player:
We've played a tough match against Nantes last weekend and the decision was to travel to Tatran without some of our key and half-injured players in order for them to be able to prepare for what's ahead. However, I strongly believe in this team which will face Tatran on Tuesday and I feel like we might even defeat them in Slovakia for the first time ever. Tatran are playing good handball this season and they'll surely be highly motivated against us but we don't feel the pressure to win this one which is why we will try to play our best and see what it eventually brings us.
Slavko Goluza, Tatran Presov coach:
Zagreb have huge tradition and it definitely won't be easy to play them. Most important thing for us will be to put our team together after the defeat in Chekhov for what will surely be a tough encounter against Zagreb. Key for us will be to find the proper motivation and energy to help us forget about this tough loss.
Jakub Hrstka, Tatran Presov player:
Tough match is ahead of us after what was a difficult Champions League loss for us. We need to analyze the match we played in Chekhov and work on correcting all the mistakes for the future. Goal is quite clear – to win three points in front of our fans.