Vojvodina celebrate first win over Meshkov Brest
16.10.2018.

•

SEHA League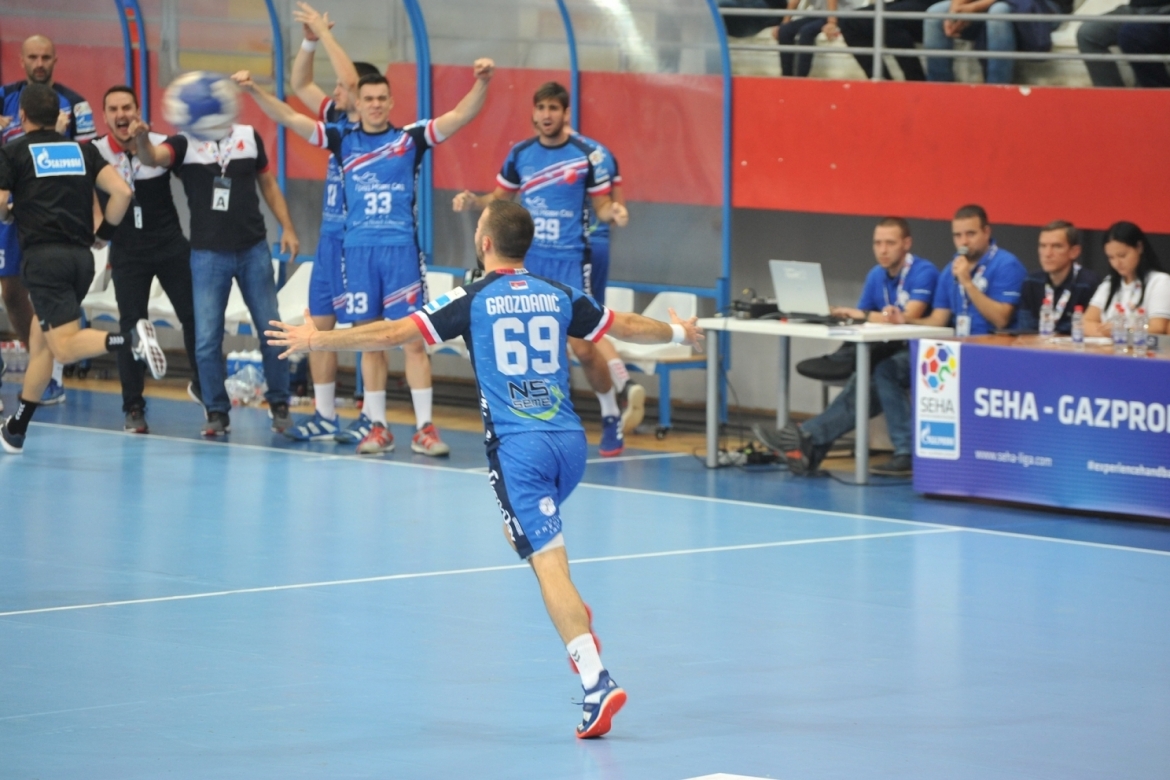 Vojvodina have on Tuesday evening celebrated their first ever win over Meshkov Brest. In the end 29:23 for Serbian champions in what was their ninth SEHA – Gazprom League encounter overall. Only three days after the match in the Netherlands where coach Boris Rojevic and his players managed to reach EHF Cup Round 3, they delivered yet another spectacular second-half performance at home defeating Meshkov who have once again decided to play without most of their first-team players. This was the second win for Serbian champs after they piled up four losses in a row.
Middle part of the second half was the key tonight as Vojvodina's defense functioned perfectly and as a result they made a 5:0 series led by outstanding left winger Milos Grozdanic who finished the match with 11 goals.
When Mikhail Piliuk brought guests to only -2 (23:21) a little less than ten minutes before the end of the match it seemed as if Meshkov might even completely turn the result around but fortunately for home fans that didn't happen as Vojvodina once again cruised for a 5:0 series which brought them a seven-goal lead a little over two minutes prior to the final buzzer and the deal was sealed. Meshkov simply weren't able to find a way past Vojvodina's aggressive defense and as a result they suffered their third SEHA loss this season.
Apart from magnificent Grozdanic, Jovica Nikolic netted six for hosts while Valentin Kuran finished the match with seven for guests.