Five-goal advantage for Jaganjac as Metalurg close SEHA season against Celje
17.03.2018.

•

SEHA League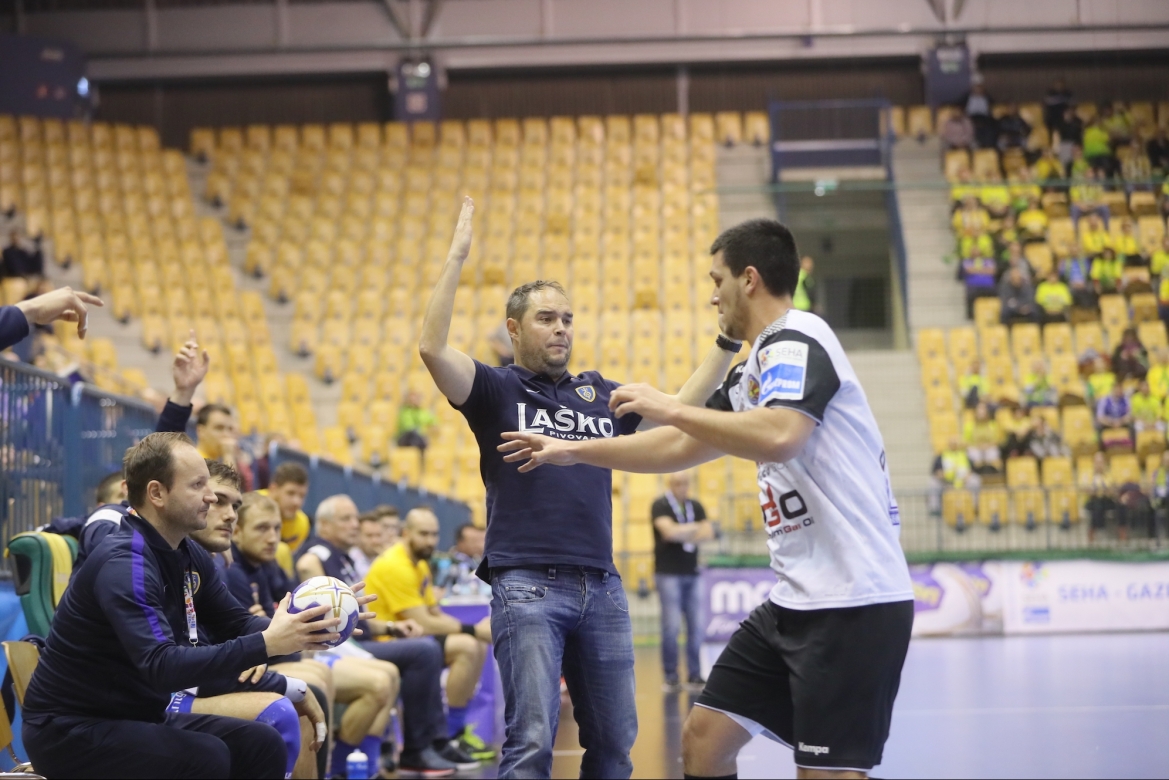 Metalurg and Celje PL will on Sunday meet in what will be the final SEHA regular season match for them. Situation of course appears to be quite different for two teams at the moment considering this season's SEHA campaign. Macedonians will after this match direct their full focus towards national challenges and Celje PL will on the other hand without doubt look to prepare in the best possible way for their premier SEHA F4 appearance where they will in semis square off against PPD Zagreb. Match on Sunday will certainly drag some additional attention with Croatian national team player Halil Jaganjac (95), who currently has a five-goal advantage over another Croat Bruno Butorac (90), surely looking to deliver best possible performance and secure SEHA regular season scoring title.
Multiple Slovenian champs are however without doubt favorites in this one but Metalurg might have a chance to surprise them due to the fact guests are coming to Skopje without Kodrin, Anic, Beciri, Sliskovic and Mitrovic.
Match is scheduled for 20.00 CET and will be broadcasted on ehf TV and Sport TV (Slovenia).
Aleksandar Jovic, Metalurg coach:
I'd like to invite all the fans to come and support us in what will be our final SEHA match of the season. On behalf of my players and myself of course, I promise we won't disappoint you. I think our obligation is to deliver best possible performance because of our sponsor Minco Jordanov who is, despite all the problems, doing his best to keep this Metalurg 'story' alive. As for the match, Celje are absolute favorites of course and we're aware we'll have to play our best handball if we want to achieve a positive result. We've got to give everything we've got on the defensive side of the court while playing patiently and waiting for the right opportunity in the attack.
Filip Kuzmanovski, Metalurg player:
We can't lose anything in this duel. Celje are obviously favorites and we know what kind of a team they are. It won't be easy. We mustn't repeat the performance from Presov. After this match we'll have some time to prepare for what's waiting for us in Macedonian championship where we want to finish at least second and maybe even endanger Vardar. I believe we can play a competitive match against them, at least at home.
Branko Tamse, Celje PL coach:
Metalurg are a young team which plays modern, quick handball. They are one of the teams which surely knows how to use power-play actions and we'll have to be ready for that. I expect an interesting match in which we'll look to give players who usually don't play as much a chance to show what they can.
Gal Marguc, Celje PL player:
Match doesn't carry any special significance but despite of that I expect Metalurg to try as hard as they can to beat us. They are a quality team which plays fast handball and it surely won't be easy. We'll use this match as a chance to prepare for Slovenian championship finals which start on Wednesday so we'll try to close SEHA season victoriously.