Tatran and Metalurg battle for sixth position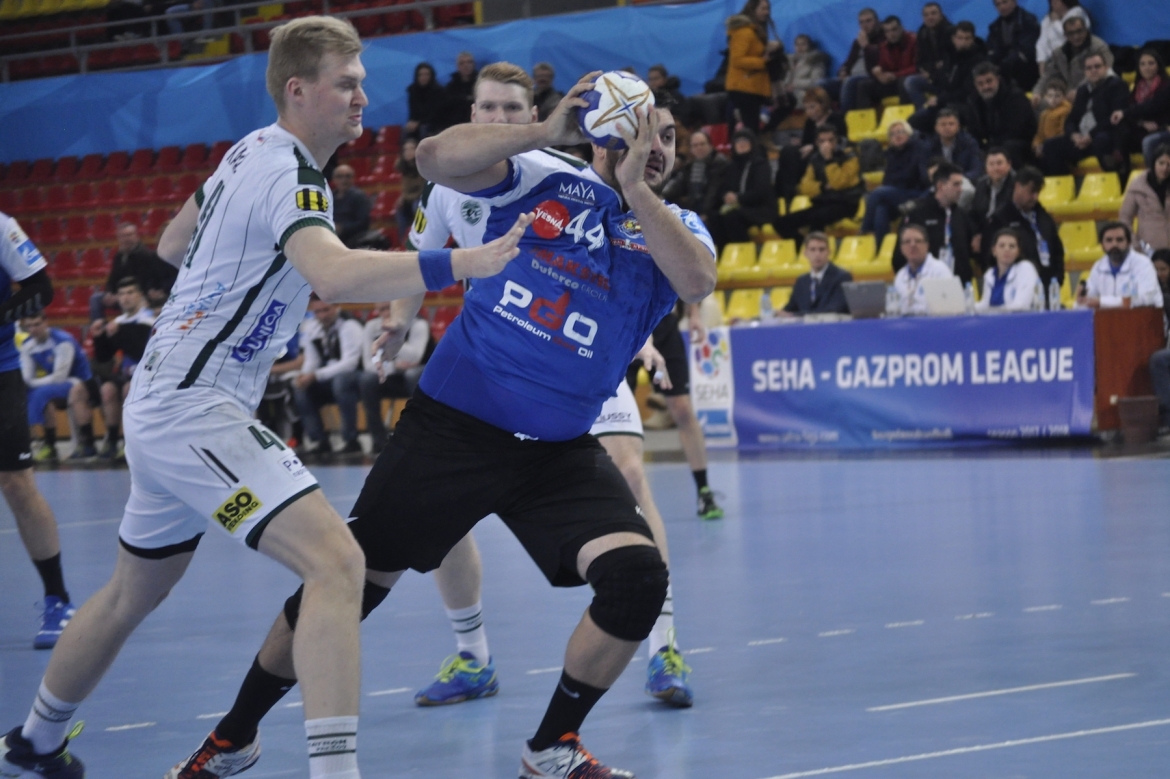 Presov will on Wednesday host a match which might end up playing the key role in deciding who will finish the regular part of SEHA - Gazprom League's seventh season on sixth place – Tatran Presov or Metalurg Skopje. Macedonians are probably in a bit better form lately and they crowned it with a four-goal win over Meshkov Brest in the last round. Slavko Goluza and his players on the other side, despite of tough injury situation they're currently dealing with, have three draws in last three SEHA encounters and they'll surely look to finally reach a win in what will be their final home match of the regional season.
Interesting is also that the match will feature three of the best SEHA scorers so far this season – Halil Jaganjac (92), Bruno Butorac (85) and Jakub Hrstka (72), as well as three out of first four players with the most assists – Bruno Butorac (47), Martin Velkovski (40) and Filip Kuzmanovski (39) with Dinamo' Petar Zujovic topping that list with 53.
Match is scheduled for Wednesday (18.00 CET) and will be broadcasted on ehf TV, MRT (Macedonia) and Arena Sport channel in Slovakia and Croatia.
Aleksandar Jovic, Metalurg coach:
We've got two more regular season fixtures ahead - in Presov and at home against Celje. Match is Presov carries no special importance but I expect an interesting game. In Skopje we played a good match, we're leveled on league's table and I assure we'll give our best to reach a new win.
Ante Tokic, Metalurg player:
We want a positive result which would put us ahead of Tatran on league's table. They have a roster full of quality players on all positions but I don't think there are any secrets left between us really. In our premier encounter of the season we've managed to reach a narrow win after being huge eleven goals ahead… That's why we're eager to play a good match and reach a positive result.
Slavko Goluza, Tatran Presov coach:
It is difficult for us to focus on the match against Metalurg because we still don't know who will even be able to suit up for that duel. We need at least two quality training sessions but our situations is due to all the illnesses, injuries and a lack of time very complicated. That's why we need to think about ourselves first. I believe players like Recicar and Carapkin will have more minutes on Wednesday. Oliver Rabek recently returned from an injury but we still have to see whether he can play already. Despite of all the problems however, we'll try to put the team together. We want our players to deliver a strong team performance and show fighting spirit like in the first part of the season.
Radovan Pekar, Tatran Presov player:
Considering the situation we found ourselves in lately, this will be a very tough match for us. However, we all want to break through in this match as we simply need some kind of an impulse. We need to deliver as much quality minutes on both sides of the court as possible, run well and minimize turnovers. We'll without doubt give our best and I believe we can do it.