Bebeshko: "We're still not playing our best handball"
06.09.2017.

•

SEHA League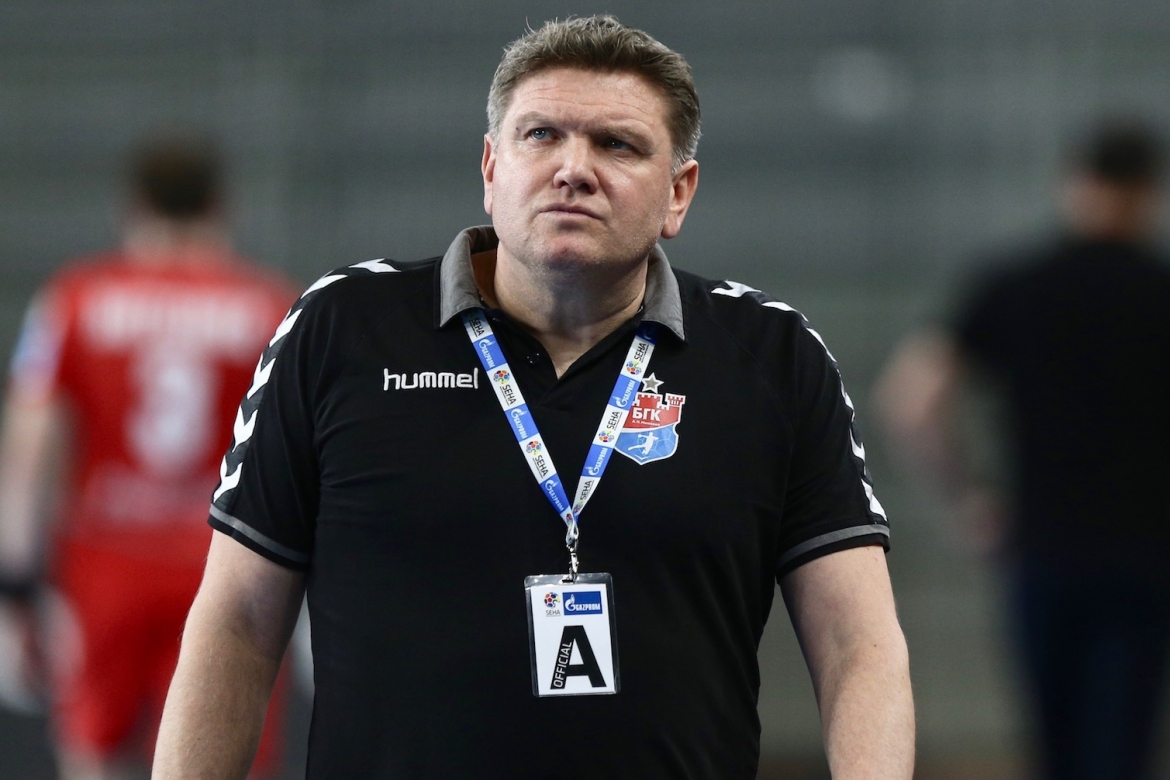 Celje PL - Meshkov Brest 24:29 (15:14)
(Mlakar 6, Dujshebaev 5 / Djordjic 8, Nikulenkau 6: Pesic 11 saves)
Branko Tamse, Celje PL coach:
We did not play like we're able to in neither defense nor attack. However, after we've managed to secure the lead after the first half I hoped we'll start playing better in the second. Unfortunately that did not happen, opponent was way better deserving to win this.
Jaka Malus, Celje PL player:
We did not play the way we wanted to in the first half but even despite of that we were in front. We've during the halftime agreed to play better in the second half but that did not happen, we committed simply too many mistakes in both attack and defense which is the main reason we were not able to run our counter-attacks the way we wanted to. Pesic was also great I have to say and all that decided winner today.
Sergey Bebeshko, Meshkov Brest coach:
We did not start the match the way we wanted, especially in attack. This was our second away fixture of the season. We're still not playing our best handball, we'll need more time for everything to start working the way it has to. In the second half we were better speeding up the tempo with remarkable Pesic between the posts which was in the end enough for our victory.
Simon Razgor, Meshkov Brest player:
I would also like to congratulate Celje on their performance despite of injuries of Mackovsek and Marguc who surely are important for them. However, we still have at least three more matches to play against them this season and I believe they will be a tough opponent to deal with in each one of those. We were too nervous in the first half with the loss in Presov leaving a clear mark on each one of our players today. We still have a lot of space for improvement.