Newcomers from Bitola win their first ever SEHA match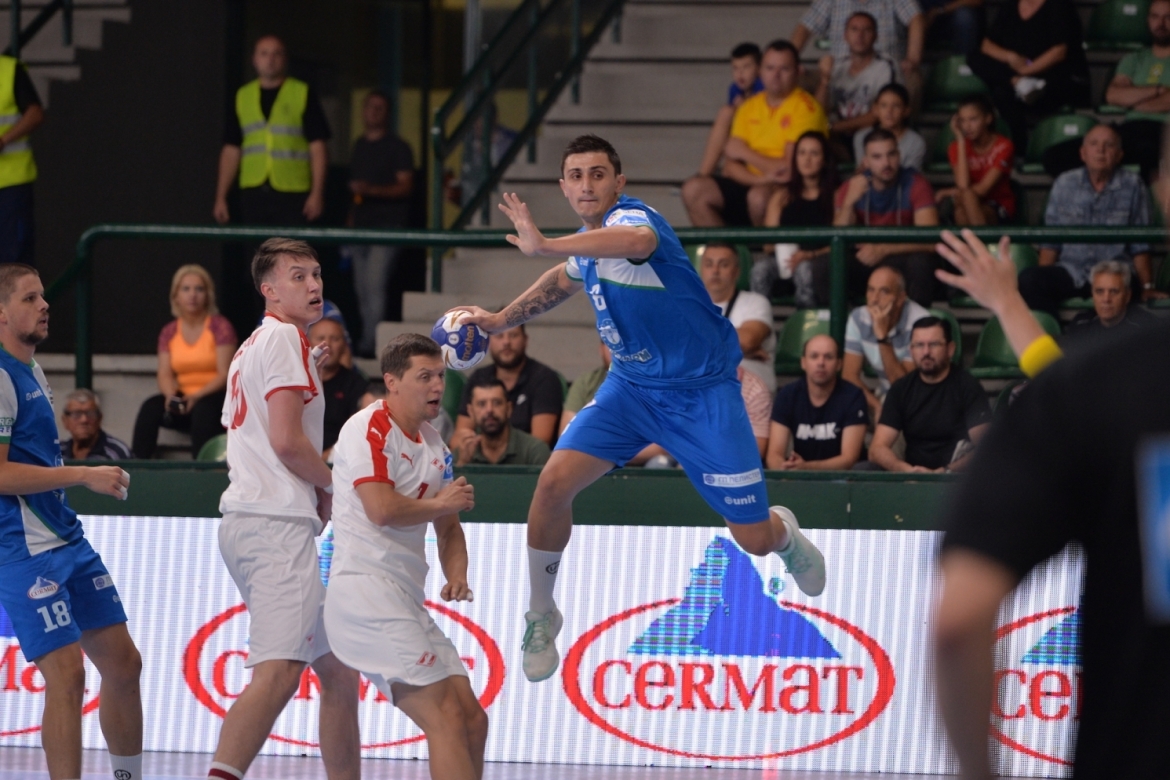 The newcomers, Eurofarm Rabotnik gave a big joy to fans in Bitola with a sweet victory 34:29 (15:13) in their first game in SEHA - Gazprom League against another newcomers, Russian Spartak.
Eurofarm Rabotnik showed two different faces during the match. They looked confused and lost in the first 15 minutes when guests were up by 5 goals. They made a huge turnover later in the game and secured five-goals advantage.
Spartak's Aleksander Dereven and Eurofarm Rabotnik's Milan Djukic wrote a new chapter in their club's history as they scored the first goals for each team in the 9th SEHA season.
Home team needed more than 16 minutes to relieve the pressure and to start playing more agressive and efficient. After the 3:7 lead by Spartak, coach Stevce Alushovski asked for a time-out. But nothing changed in terms of result. Spartak continued to increase the lead and Eurofarm Rabotnik were still looking to improve their play.
Alushovski decided to change the attack and gave a chance to the new playmaker, Filip Curlevski who made a huge change on the court. Eurofarm Rabotnik started to play more concentrated and they used all the opportunities to score. By the end of the first half, Eurofarm Rabotnik secured a two-goals advantage.
Second half was a routine for Eurofarm Rabotnik. They were constantly in the lead.
Two back players were central figures of the match, Aleksandar Deren for Spartak and Neven Stjepanovic for Eurofarm Rabotnik. Stjepanovic with 10 goals and Vegar with 5 goals were the best scorers in Eurofarm's team, and amazing Mitrevski had 10 saves. Dereven scored 8 goals for Spartak.
In the next round, Eurofarm Rabotnik will host Metaloplastika, and Spartak will travel to Brest to face Meshkov.