Mario Tomic: "This win means a lot, it's always hard against Metalurg"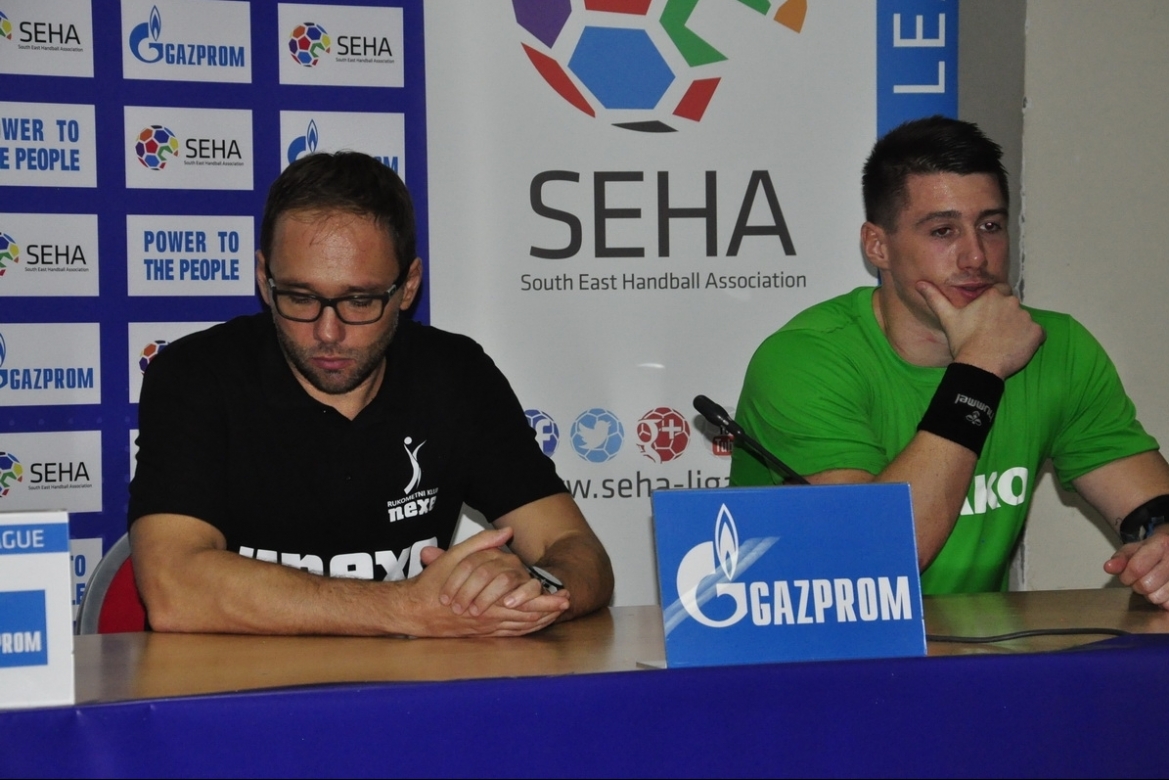 Metalurg - NEXE 27:32 (12:16)
(Jaganjac 7, Serafimov 7 / Barisic Jaman 8, Sipic 5)
Hrvoje Horvat, NEXE coach:
We've prepared well for the game knowing that Metalurg are dealing with a lot of injuries so we were hoping to use the opportunity and grab points just because we know how hard it usually is to play here. Hosts delivered a solid performance fighting all the way until the last minute forcing us to stay fully focused throughout the full course of the encounter. I'd also like to use the opportunity to congratulate my players on two away victories in a row.
Mario Tomic, NEXE player:
Tough match all the way until the end. I believe we were in control throughout the full course of the encounter reaching second away win in a row. It is always hard to play Metalurg in Skopje which is why this win means a lot to us.
Danilo Brestovac, Metalurg coach:
Well-deserved win for NEXE. I also have to congratulate my players on really giving their best out there in this tough situation for us. I had to experiment a bit today because we were simply lacking players which is why I'm happy to say we played a solid match. NEXE were however able to run the court better and I believe that's what decided the encounter in the end apart from the fact they also have physically stronger players in their roster. They are a really hard team to play against.
Martin Serafimov, Metalurg player:
Our bench is not as long as NEXE's is at the moment and I believe that decided everything today as we were not able to keep up with their tempo. I hope our injured players will soon return and that we'll deliver better performances in matches to come.