Goluza: "Special win for us, I'm really happy about it"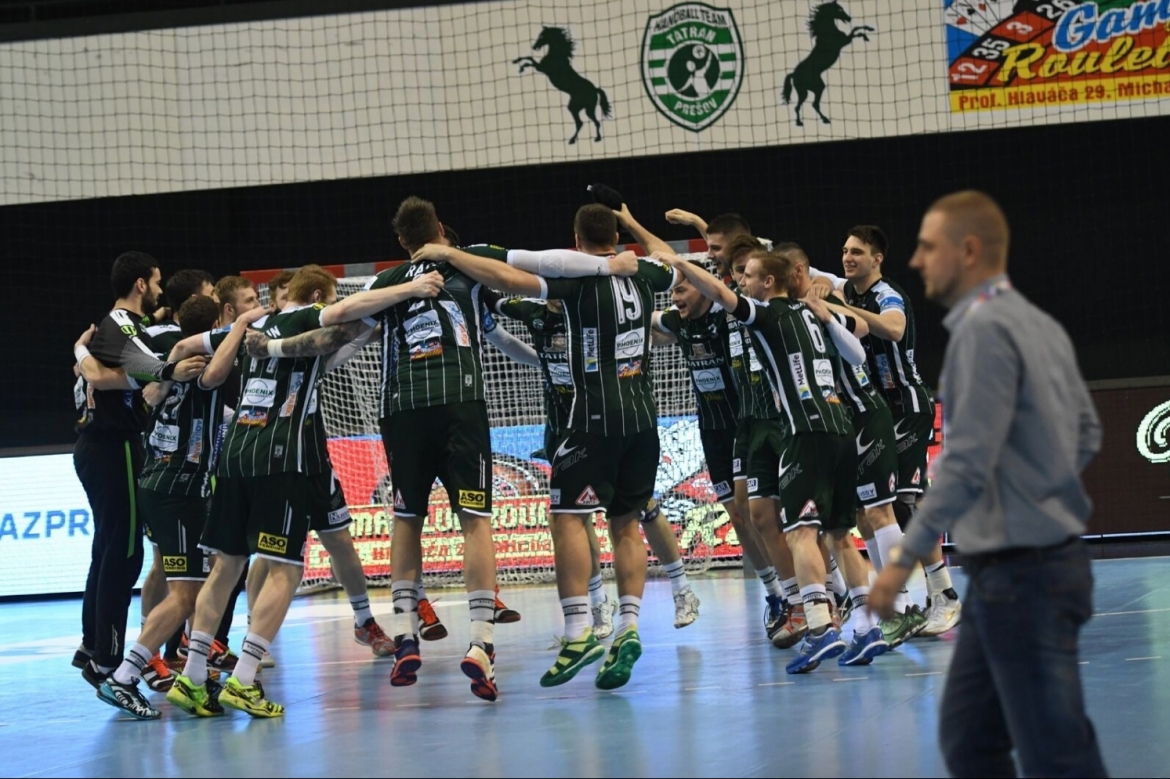 Tatran Presov - Metaurg 27:19 (12:8)
(Hrstka 6; Chupryna 11 saves / Tokic 4, Kuzmanovski 4)
Slavko Goluza, Tatran Presov coach:
Special win for us, I'm really happy about it. It also felt great to have Oliver Rabek back in the roster after an 8-month injury absence. It's been a few months now since our last match with the full squad, we all know what we've all been through recently and that's why I'd like to really congratulate my club from the bottom of my heart. Difficult match for us obviously, we didn't have enough training sessions to prepare for the match and considering all that I can say this is a big win for us.
Oliver Rabek, Tatran Presov player:
We tried our best to minimize the mistakes today and I believe we did well. I feel like we deserved this win because we really gave everything we had into this one.
Aleksandar Jovic, Metalurg coach:
High-quality game, no doubt about that. Home-team coach did his job motivating his players well ahead of the encounter. On the other hand, we made a lot of mistakes today and Tatran deserved to win this.
Dimitar Dimitrioski, Metalurg player:
This was our last away match of the season. Now we've got to do our best to close the season in the best possible way at home and celebrate with our fans.