Vojvodina looking for the first SEHA road win in Nasice
08.03.2023.

•

SEHA - Gazprom League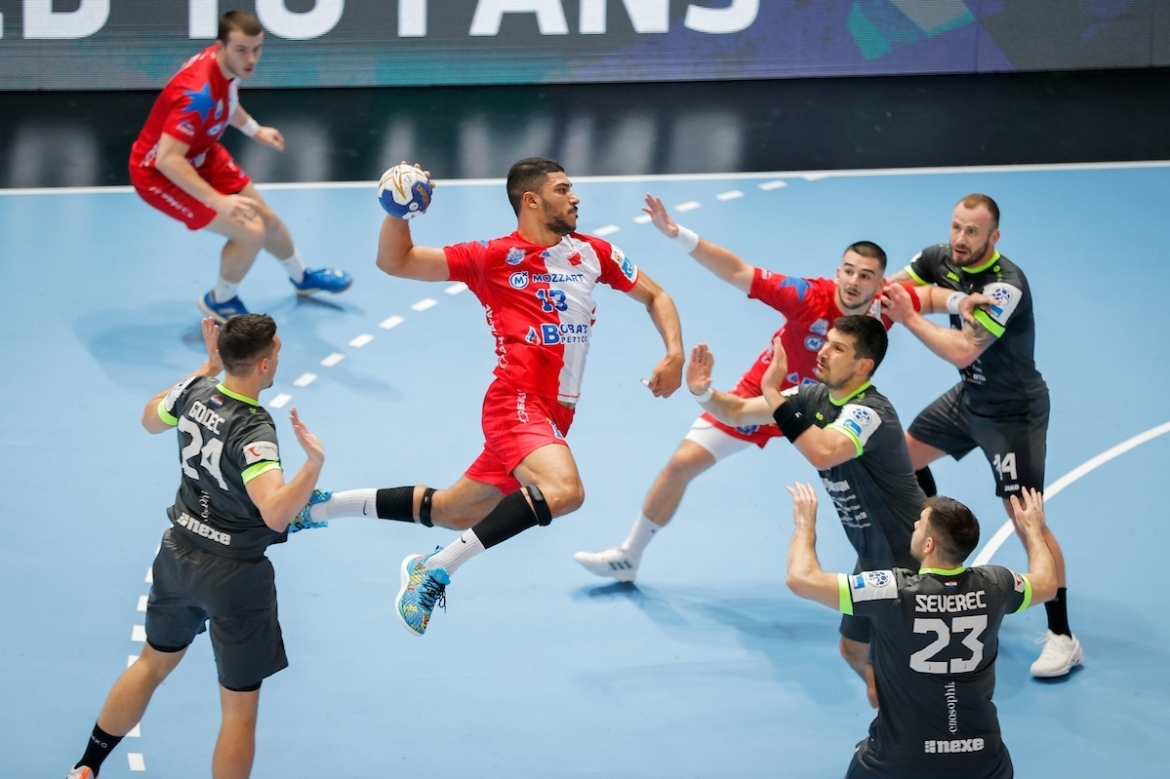 Fifth round of the SEHA – Gazprom League group A is bringing us a duel between Croatian runners-up Nexe Nasice, and Serbian champions Vojvodina Novi Sad. The match is scheduled for Thursday (16.00 CET) in Nasice, Croatia.
In their premier duel of the season in Novi Sad, Vojvodina managed to come out on top versus Nexe (31:25) which will surely fuel up Branko Tamse and his guys who will be motivated to take revenge for that loss. Since that, Vojvodina managed to make another statement defeating Eurofarm Pelister at home, later on losing to the Macedonian side in Bitola with a rejuvenated roster that also proved to be quite dangerous with players like Simo Sijan, Nikola Kovacevic and others.
Nexe has, on the other side, managed to find a way to get back on the winning tracks finishing the EHF European League group stage on top of their respective group. With the match coming up during the national team week, coaches from both sides obviously won't be able to count on some of their key players, but it is always great to see younger players who usually don't get as many chances, fight aiming to prove what they are capable of.
Will we see Vojvodina secure their first SEHA road win of the season, or will the 'Thunders' from Nasice strike and take revenge for the loss in Novi Sad back in January? You definitely don't want to miss out on this one!
Branko Tamse, Nexe coach:
With the team week going on, we obviously won't have all of our players on disposal for this one. On the other hand, matches like this one are actually really good for us as we'll have a chance to provide some of our younger players with a chance to compete in SEHA – Gazprom League. Vojvodina has a really good team which has managed to reach a well-deserved win over us in our premier encounter of the season in Novi Sad, and we'll definitely have to play our best handball in order to come out as winners. The schedule we were dealing with in these last 40 days was really harsh which is why we've decided to give our players a few days off to unwind and fuel up for what lies ahead. We haven't had much luck with injuries either, but regardless we'll do our best to come out on top in this one. As always, I'd like to invite our fans to come and be our extra player out there.
Marko Racic, Nexe player:
In the first match we didn't play the way we all know we're capable of. We've made way too many mistakes on both sides of the court and that's something we'll have to improve in. We are all focused and preparing well for the game against Vojvodina. I'd also like to use the opportunity to invite our loyal fans to come and support us as they always do.
Boris Rojevic, Vojvodina coach:
We have decided to travel to Nasice with a combined squad, once again giving an opportunity to our younger players who performed really well in Bitola against Eurofarm Pelister. With two wins over Nexe and Eurofarm, we've proved everyone how good we really are defeating EHF European League bound teams. We are however playing in four different competitions which is why we sometimes have to look for different solutions roster-wise.
Luka Arsenic, Vojvodina goalkeeper:
Matches against Nexe are always tough and interesting. We've played them a couple of times in the last few years and I have to say we have a lot of respect for them. As coach said, some of our standard players will stay in Novi Sad, but I feel like we'll definitely have a team that can play a competitive match against the Croatian side.