Vojvodina welcoming Nexe at the start of another SEHA – Gazprom League season
24.01.2023.

•

SEHA - Gazprom League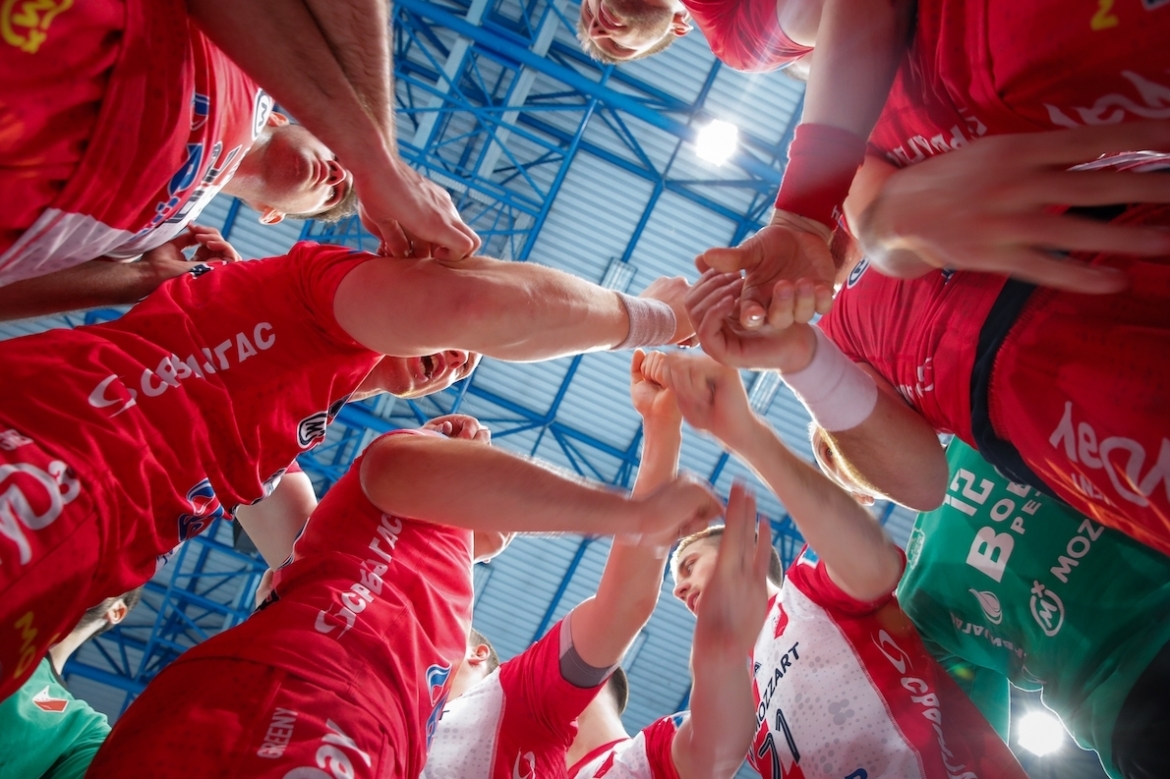 The stage is all set and we hope you're ready because the first whistle of SEHA - Gazprom League's 12th season is only a day away! In our premier clash of the season, Serbian champions Vojvodina Novi Sad will welcome Croatian runners-up Nexe. Two teams met 13 times so far in the SEHA – Gazprom League with Nexe celebrating eight times, Vojvodina five and one match ended with a draw. Vojvodina's last win dates back to 2019 when Serbian champions celebrated 29:23 on the home court while Nexe managed to defeat them away from home 21:26 two seasons ago.

Both teams are entering the match full of confidence with a great first part of the season behind them. Nexe successfully kept on building on last season's success when they booked a ticket for themselves on EHF European League final tournament later on reaching SEHA Final 4 as well and they are looking really good at the moment leading their EHF European League group. Tamse's team appears to be really well-balanced and prepared for the long season ahead.

Coach Rojevic is, on the other hand, doing a really good job with the team from Novi Sad. Apart from domestic league successes, Vojvodina managed to make a step forward on the international level already securing the Last 16 phase of the EHF European Cup.

Taking everything into consideration, we have a great match ahead of us which will mark the beginning of another SEHA – Gazprom League season. Match is scheduled for Wednesday, 18.00 CET and you definitely don't want to miss it!

Boris Rojevic, Vojvodina coach:
New season and a new opportunity to prove ourselves in the SEHA - Gazprom League. Great competition which features some really great teams. In our first match of the season we'll face Nexe away from home – a team which is currently on top of their EHF European League group which features teams like Skjern, Granollers and Sporting. I believe that says everything about how good they are. They will clearly have the favorite role in this one but we'll fight as hard as possible to mess up their plans. When it comes to our roster, it underwent a significant number of changes. I'd say we are looking better now than in the beginning of the season and I'd like to invite all the fans to come and enjoy this handball match.

Luka Arsenic, Vojvodina goalkeeper:
I have to say I'm glad to be back here in Vojvodina. It feels as if I didn't even leave honestly, apart from all the roster changes. Our playing style remained the same and I like that. On Wednesday we're facing Nexe in a match in which we'll have a great opportunity to see how well we used these winter preparations. The Croatian team features some really great players, my friend Mihailo Radovanovic is there as well – my national team teammate, and I believe we're all up to a great match. I hope the fans will enjoy it too.

Branko Tamse, Nexe coach:
We're done with the second part of our winter preparations and I feel like we have to be satisfied at this point. The roster is looking good and healthy at the moment. I hope it stays that way until the end of the season. We're expecting a tough match against Vojvodina which is doing really well on the international level this season. Of course, we'll miss some of our players due to long-lasting injuries and WCh obligations but we are going to Novi Sad with a team we definitely believe in. I hope we'll show what we're capable of and simply continue where we stopped at the end of the first part of the season

Mihailo Radovanovic, Nexe goalkeeper:
I feel like we've prepared really well for this second part of the season. Our schedule will really be packed going forward and in the first match we'll face a really excellent-looking Vojvodina team. They managed to strengthen their roster bringing in some really good players. The SEHA - Gazprom League is very important for us and we'd like to start things off with a good performance. When it comes to goalkeepers, there are three of us at the moment but I feel like we'll all get a chance to prove what we're capable of as there are so many matches left until the end of the season.