Veszprem vs Zagreb: A final premiere for the former winners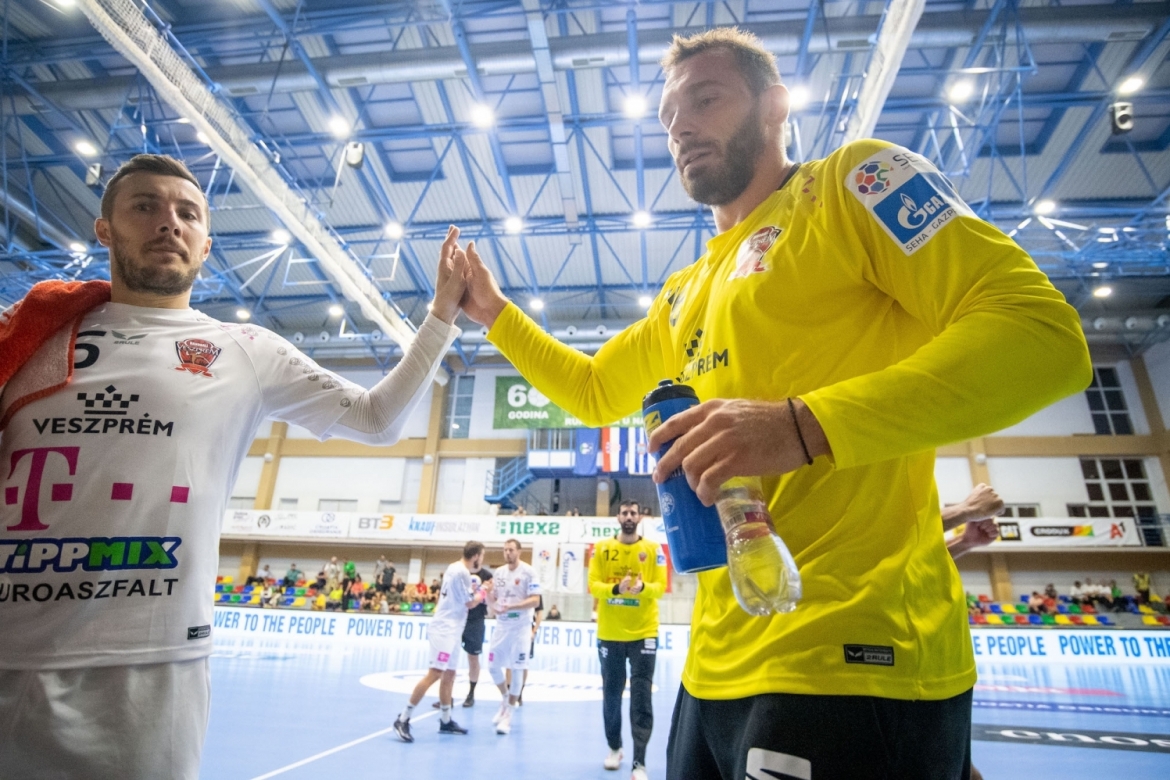 Ivica Obrvan vs Momir Ilic, Ivan Cupic vs Manuel Strlek, Vladimir Cupara vs Filip Ivic – or Telekom Veszprem vs PPD Zagreb: there are many great duels, when for the first time in history the record champions from Hungary and Croatia face in a final of the SEHA – Gazprom League, the showdown in Zadar on Sunday.
The match between PPD Zagreb and Telekom Veszprem is scheduled for Sunday (5 September) at 19:00 hrs.
Only three clubs in history of the SEHA- Gazprom League have won the trophies since 2012 – two of them face in the 2021 final at Zadar: Telekom Veszprem (winners in 2015, 2016 and 2020) face PPD Zagreb (winners in 2013), all remaining titles were taken by record winners Vardar 1961.
But funny enough, Veszprem and Zagreb locked horns only once in the history of the SEHA – Gazprom League Final 4 tournaments: in the 2015 Semi-Final at Veszprem, when the host took a close 25:24 victory on their way to their first title. So, it is the first final composed by those powerhouses of European handball.
On Friday, Zagreb had beaten Meshkov Brest in their Semi-Final in a true thriller 38:37 after extra-time, while Veszprem took a clearer 36:29 win against Final 4 debutants Motor Zaporozhye. Veszprem have a clear record in terms of final participations – as in all five season (including the current one), they were part of the SEHA – Gazprom League, the Hungarian record champions went all the way. For Zagreb it is the fourth final after 2013, 2018 and 2019.
'Zagreb have not won the trophy since 2013, now we have a chance to a final against a great team like Veszprem. We played a strong defense against an impressive team like Brest, and our team definitely has a higher quality than in the last season with our top new arrival. We hope to go all the way', says Jakov Gojun, who returned to Croatia from Füchse Berlin.
Like him, Zeljko Musa, Ivan Cupic, Filip Ivic and Sandro Obradovic are back at PPD: 'We started well in preparation, we know each other from the national team, so I hope we can continue this way also in the final against Veszprem,' Gojun added in Saturday's media call at the team hotel in Zadar.
While Vezsprem started their mission only in the Quarter-Final, beating RK Nexe twice, Zagreb were winners of their group, then skipped the play-off before facing Vardar in the Quarter-Final.
Best scorers of both finalists in Friday's semis were Ivan Cupic (10 goals) and Filip Vistorop (8) for Zagreb and Gasper Marguc (9) and Petar Nenadic (7) for Veszprem.
In the history of the SEHA – Gazprom League, Zagreb only won once so far in nine matches against Veszprem, a 27:23 in 2016. Last time these two met in SEHA was in the group phase of the 2019/20 season, with Veszprem winning 26:23 away and 36:28 at home.
For PPD coach Ivica Obrvan the situation is not easy: 'The final will be very hard for us. Srna is out, Obranovic also probably. When we add that Hrstic didn't even arrive in Zadar it becomes clear how hard it will be to get past Veszprem' defence. We'll have to rely heavily on Klis, Sirotic and Vistorop who was incredible strong in the semi, delivering his probably best match in Zagreb's jersey. Don't get me wrong, we are not surrendering and we're definitely not going out there with a white flag – we'll prepare best we can, see what we can do to endanger them and try to do that out there on the court.'
For Veszprem's new coach Momir Ilic, who won the SEHA – Gazprom League twice as a Veszprem player and the EHF Champions League twice with THW Kiel, it is the big chance to start his mission right with his first trophy, but the Serb is aware: 'Finals are always special with both teams having the same chances of going all the way. There are things that weren't functioning in the best possible way against Motor obviously and we'll have to focus on improving them in the future. Our goal against Zagreb is to play our game, to increase our tempo and to focus on because I see that as the ultimate goal to the victory. However, Zagreb have a really good team and I believe we'll have a great, high quality final.'
In general, Ilic is impressed by the Final 4 in Zadar: 'I think this tournament is really good for all of us to see where we are at the moment playing against other three quality teams. The organization is really good, but that is something we're used to already, and it feels great to be here.'
Veszprem's Playmaker Kentin Mahe, who crowned himself as Olympic champion with the French team in Tokyo, hopes for a positive finish in Zadar: 'It is always great to stand on a podium and to win a trophy, but to be honest, in this stage of the season and with our new team we need to use those matches also as preparation for a tough season and to get the systems running. Momir changed the tactic a bit, you see a new style of playing.'
Last year in Zadar, Veszprem had no problems in beating Vardar in the final 35:27.
The final will be a quite special one for Veszprem wing Manuel Strlek, as he played for PPD from 2006 until 2012, before he first joined Kielce and won the EHF Champions League in 2016 in the final against Veszprem, before he transferred to Hungary in 2018. At Kielce, he played for two seasons with PPD goalkeeper Filip Ivic, who just returned to his home club after five years abroad. In the semi against Brest, Ivic stood strong, but his colleague Dino Slavic saved the final penalty in the shoot-out to become Zagreb's hero.