Denysov: 'We have to deliver our best performance with SEHA Final 4 at stake!'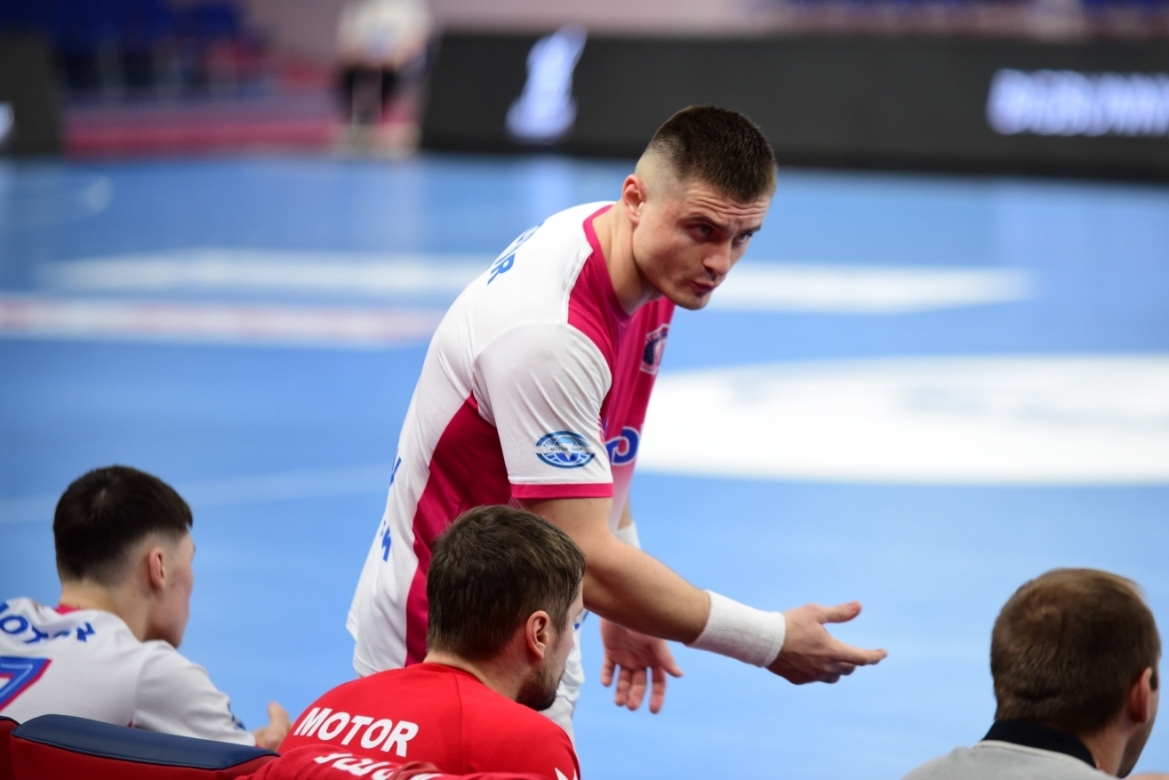 First quarter-final leg between Motor Zaporozhye and Tatran Presov will on Saturday (20:00 CET) be played in Ukraine. Teams are hyped up and ready for the matchup which will, in the end, give us our third SEHA Final 4 participant.
Motor have an outstanding season behind them. They've managed to achieve big things in EHF Champions League while at the same time finishing first in SEHA - Gazprom League regular season Group B. Coach Savukinas and his guys want to crown the season with not only a ticket to Zadar but with the prestigious trophy, and in order to do it – they'll have to go through Tatran.
Tatran have a good pre-season behind them as well as more SEHA experience which might prove to be the key in these two matches. After many years their big wish is to book a SEHA Final 4 spot for themselves and they'll do anything they can to achieve it. Therefore, make sure not to miss this one!
Gintaras Savukinas, Motor Zaporozhye head coach:
Tatran have a good selection of players, players who have a lot of international experience. They have good 6-0 defense which can also transform to 3-2-1. Team is really well physically prepared. Really strong opponent. We are however really aiming for the Final4, it is our ultimate goal. We've had a good regular season and our ambitions did not diminish. We've delivered some good performances on the pre-season tournament in Brest and I feel like the thing we won't have to travel to Slovakia will help us save some energy and prepare better. We'll prepare best we can, polish the details, get out there in the right mood and deliver the best possible outing.
Zakhar Denysov, Motor Zaporozhye player:
We know everything about them and their history in SEHA league. Our goal is to go out there and do what we can with Final4 ticket at stake. Discipline and defense win matches like this one. The fact we'll play both matches at home brings more responsibility. Playing two games in a row won't be easy but we know what it's like, we've prepared for that. Goal is to deliver the best possible performance, forget that we're playing both games at home and try to get things done in the first match already.
Slavko Goluza, Tatran Presov head coach:
Motor does not need a special introduction. They are members of the elite Champions league rank and that say everything. They have an experienced, strong team and they managed to add a few new players during the summer as well. They are led by Pukhouski and Malasinskas – two experienced players. We are travelling to Zaporozhye without any pressure. Goal is to build on the last two performances and deliver the best possible outing. Our available players will surely be able to fight hard, deliver a strong performance and we'll see what that brings us in the end.
Tomas Fech, Tatran Presov player:
We're expecting a difficult match because we are not coming to Zaporozhye with a full team. Our mission is however clear – we want to deliver a strong resistance, good fight and reach the best possible result. We have to follow our coach's tactics and ideas and see what result it brings us in the end.