F4 race heating up – Meshkov eager to open the gap hosting Steaua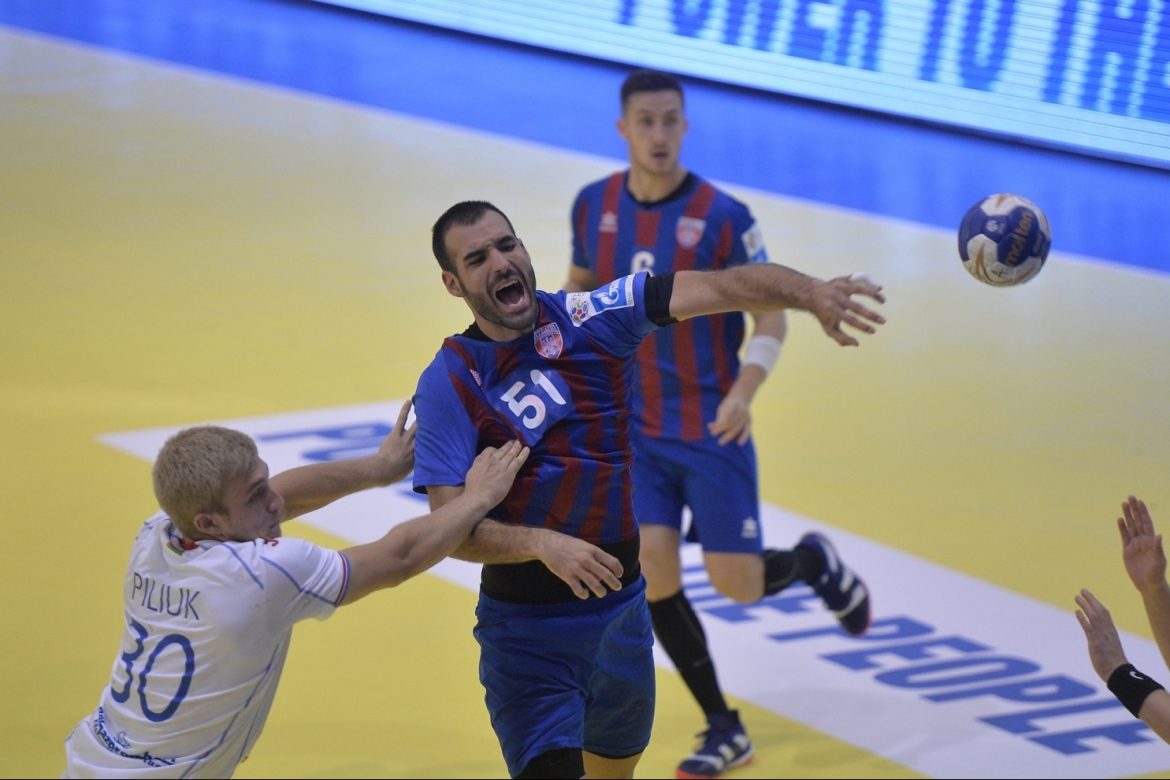 Belarusian champions have a great chance to make another step towards F4 placement this season hosting Steaua on Tuesday (18.30 local time). As it is now clear, Meshkov and Tatran will most likely decide fourth final tournament participant with PPD Zagreb, Vardar and NEXE managing to enlarge the gap between themselves and the duo which is chasing them.
Win at home is the only option for Manolo Cadenas and his boys who are aware of the situation and will most definitely look to come out victorious in front of their fans but also use the opportunity to prepare for what's waiting for them in EHF Champions League in less than a week. Only problem coach Cadenas has is that he still doesn't know whether he will be able to count on Djordjic and Kuran who are dealing with minor injuries.
Manolo Cadenas, Meshkov Brest coach:
We were playing quite well prior to the winter break and we hope to keep it up and secure a place among best four teams after the regular part of the season, starting with the match against Steaua.
Artsiom Kulak, Meshkov Brest player:
It's good we have a few matches to improve form ahead of EHF Champions League challenges. Match against Steaua is one of those matches. Our younger players lost by quite the margin in Romania in the first part of the season and our goal will be to take revenge displaying another solid performance.
Ovidiu Mihaila, Steaua Bucuresti coach:
We are aware Meshkov have a strong team. They play in the EHF Champions League and have a lot of experienced players. We'll try to give all of our players a chance in this one and hope for a good result of course.

Gabriel Florea, Steaua Bucuresti player:
Match against Meshkov is a good opportunity for us to prepare for what's waiting for us in the domestic championship. We managed to beat them in Bucharest but they will have a much better roster in this match and be eager to take revenge. We're improving with every match and are all 100% ready to deliver on the court. We want a victory.