Vardar edge Metalurg in a thriller in Skopje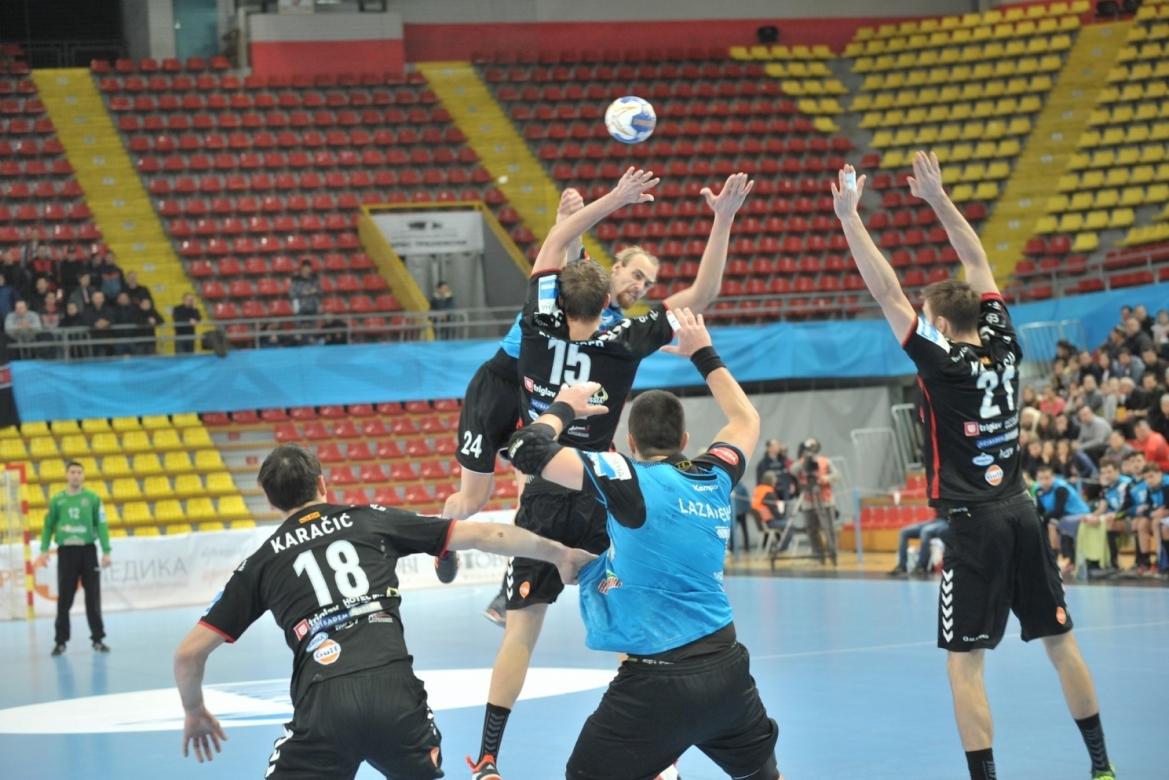 Metalurg and Vardar have once again proved that their duels are real derbies with highly-favored reigning champs managing to edge their national rivals 27:26 after Aleksander Spende failed to score from what was the final attack of the match which would secure Metalurg at least a point.
'Red&Black' are now levelled with PPD Zagreb on top of the standings with 24 points each while Metalurg remain ninth with only four points.
Vardar opened the match better taking an early 8:4 lead but after that they slowed down allowing Metalurg to overtake control of the match which brought coach Brestovac and his team a half-time lead. Four-time SEHA champions finished the match off better having 25:23 lead with a little less than five minutes left on the clock but guests managed to cut the lead later having a chance to snatch a point from highly-favored opponents but failed to do so.
Dainis Kristopans, Christian Disinger and Ivan Cupic scored five each for Vardar while young goalkeeper Marko Kizic grabbed amazing 15 saves. Aleksander Spende netted six for Metalurg.