Host Vardar hope to extend their unbeaten run at the Final 4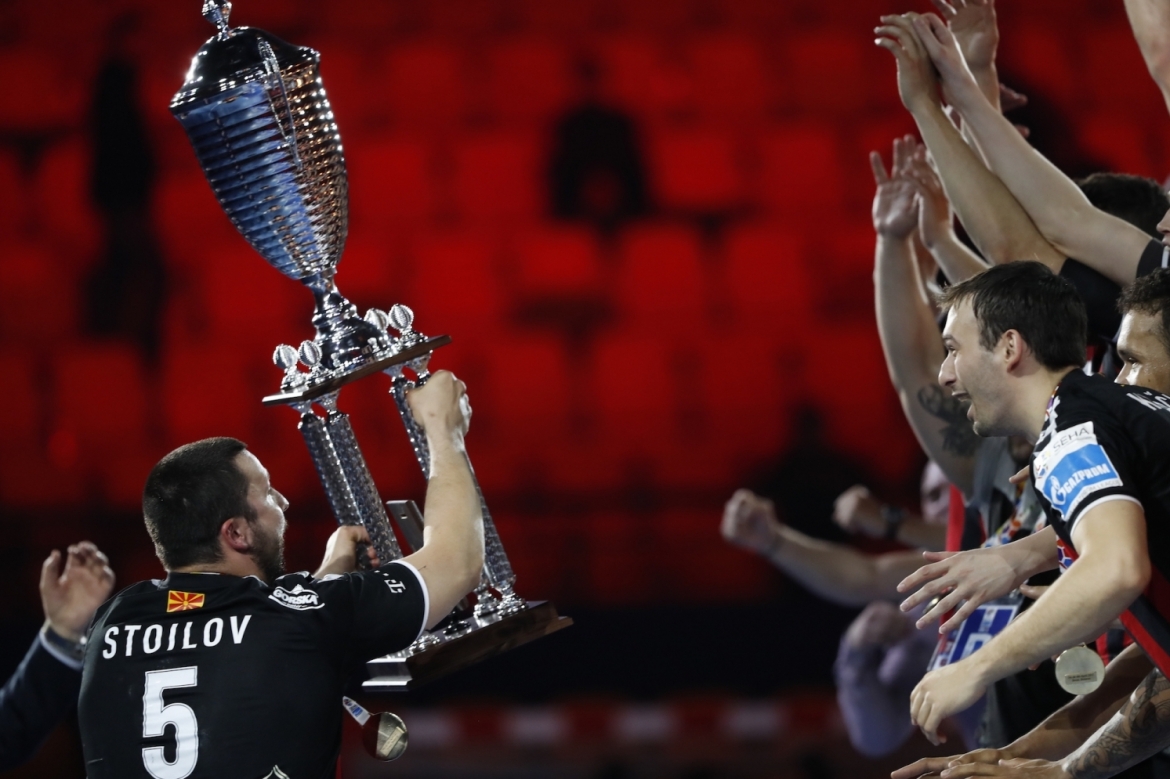 In the first semi-final of the SEHA – Gazprom League Final 4 in Skopje, host Vardar lock horns with Meshkov Brest on Friday. While the defending champions have not lost any match in this competition since more than a year and hope to make it to their sixth SEHA – Gazprom League final, the Belorussian side is hit hard by injuries.
Semi-final 1: Vardar (MKD) vs Meshkov Brest (BLR)
Friday, 13 April, 17:45 (CET)
52-565-445. Those numbers say it all about the favourite role of Vardar in the first semi-final of the SEHA – Gazprom League Final 4 2018. In the history of the SEHA – Gazprom League, no team had been more dominant in the regular season. In 18 matches, the side of head coach Raul Gonzalez and defending champions remained unbeaten, as they took 17 victories and 1 draw to finish on 52 points. By 565 goals scored and 445 conceded, Vardar both had the best defence and attack of all teams.
Counting on those facts, Vardar want to become the second team ever to win the SEHA – Gazprom League Final 4 on home ground after Veszprem in 2015. In the second ever Final 4 edition in 2013, Vardar failed in the final on home ground, beaten by PPD Zagreb after extra-time. Now, the Macedonian champions, SEHA – Gazprom League champions and Champions League champions want to become the first ever club to win the SEHA trophy for the fourth time after 2012 (in Zagreb), 2014 (in Novi Sad) and 2017 (in Brest).
On the other hand, last year's Final4 host Brest finished fourth in the regular 2017/18 season of the SEHA – Gazprom League. The Belorussian side had been finalists twice in 2014, when they lost to Vardar 27:29, and 2015, beaten by Veszprem at Veszprem 32:21. The side of Sergey Bebeshko is hit hard by some injuries prior to the current Final 4. Line player Rastko Stojkovic and the back-court aces Konstantin Igropoulo and Petar Djordjic will miss the pinnacle event of the SEHA – Gazprom League season.
In the regular season, Brest were the only club to take a point against Vardar, thanks to a 25:25 on home ground – at the Jane Sandanski Arena they had lost by 23:31, their biggest ever defeat against Vardar. In total, both sides have clashed twelve times in the SEHA – Gazprom League, with seven Vardar victories, two draws and three wins for Brest, including the 2015 semi-final win at Vesprem.
Brest and Vardar were the only teams of the SEHA – Gazprom League to be part of the knock-out stage of the Champions League season 2017/18. While Brest were eliminated by HBC Nantes (France) and Macedonian Kiril Lazarov in the Last 16 round, Vardar skipped this stage as winner of group A to duel with THW Kiel in the quarter-finals in the upcoming two weeks.