Tamse: "We opened the match in a great way"
06.12.2017.

•

SEHA League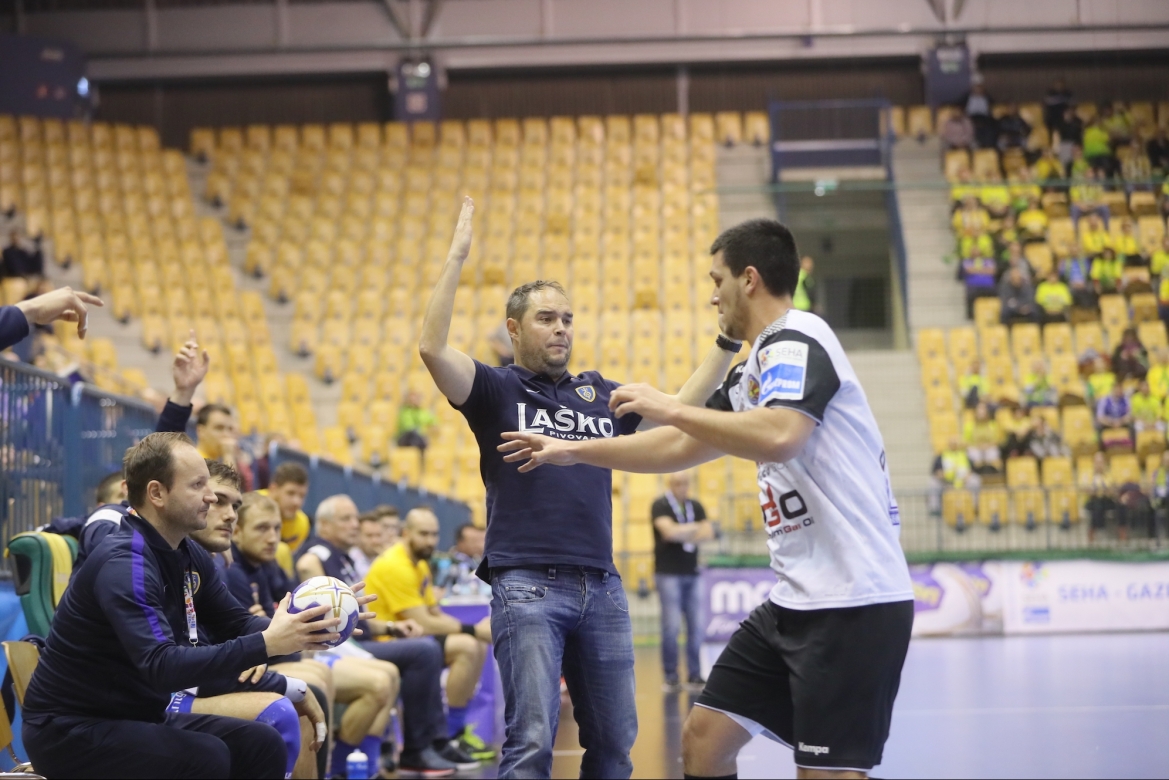 Celje PL - Metalurg 34:25 (15:12)

(Kodrin 10, Groselj 6; Lesjak 19 saves / Jaganjac 8, Pesevski 7)
Branko Tamse, Celje PL coach:
We opened the match in a great way but after that missed from some clear looks allowing Metalurg to cut the gap and come back into this one. They've even managed to level the score in the beginning of the second but after that we started playing the way we wanted. We were ready for everything they could throw at us and that's exactly what I want from my players. After good defensive reactions we were also able to punish their mistakes scoring easy goals and I believe we totally deserved to win this.
Matic Groselj, Celje PL player:
We expected for the match to depend mostly on ourselves and the game we manage to deliver. When we're at our best it is hard to stop us and second half was a clear proof of that. We knew Metalurg will be dangerous and motivated from the first minute and we were not able to break their resistance all the way until the middle of the second when our defense started looking way better as we stopped their pivot passes grabbing a few steals, forcing them to make mistakes and scoring some easy goals in attack. It feels good to win.
Aleksandar Jovic, Metalurg coach:
Celje deserve a place on F4 in my opinion. Considering this match today, we were aware they'll do everything to speed up the tempo. We were able to cope with that for about 40 minutes but after that it was visible that there was simply no strength left. They used that smartly scoring a couple of easy goals and the winner was decided. However, we're trying to stay positive - there are three more matches left to play until the end of the first part of the season so we hope we'll manage to reach some points and prove our worth because Metalurg is a club of great tradition dedicated to young players' development.
Martin Tomovski, Metalurg player:
We opened the match good, played on a high level for about 40 minutes but after that we made to many mistakes to even hope to win the match against an opponent like Celje. They were smart enough to punish every mistake we made. We must keep our heads up - goal is to leave the best possible impression in all of upcoming three matches scheduled for the end of the first part of the season.