Gonzalez: " I have a lot of respect for Celje, it is always hard to play here"
21.10.2017.

•

SEHA League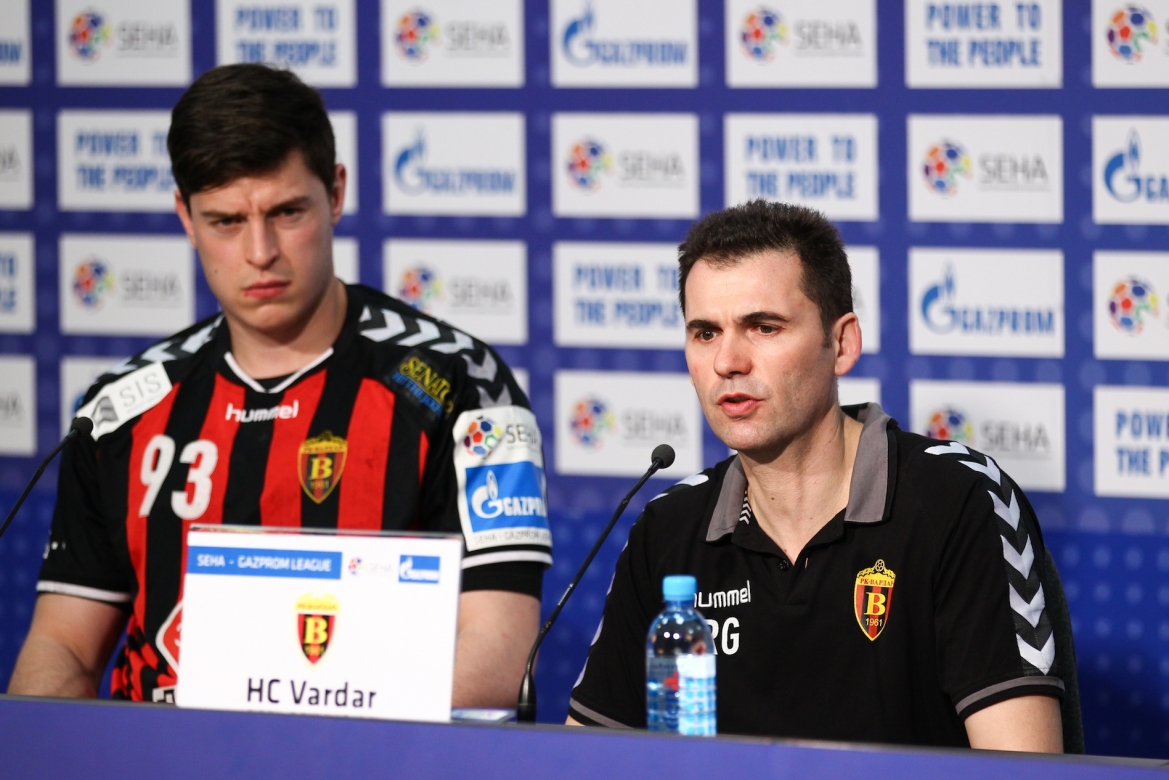 Celje PL - Vardar 28:31 (13:16)

(Anic 5, Kodrin 5, Mlakar 5, Vujovic 5 / Dibirov 6, Shishkarev 6)

Raul Gonzalez, Vardar coach:
I would like to congratulate Celje because they played really good and we had to make full effort to win here. I have a lot of respect for them, it is always hard to play here against their fast transition and aggressive defense. Today in the first half of first 30 minutes we did not play good in defense, and to be honest, Celje played very good with no mistakes. That's why we did not have fast breaks and fast transition. Later our goalie and defense improved and we turned the match around. We managed to have three or four goal advantage, but Celje did not surrender and the match was quite opened until the end. We are very happy with the win because a lot of teams will experience difficulties playing here.

Strahinja Milic, Vardar goalkeeper:
There is not much to add. We knew that it is going to be hard here, like it always is. Celje is a good team with great atmosphere in the hall and it is a pity there were not more supporters in the hall, because it would be even harder for us and all others to play here.

Branko Tamse, Celje PL coach:
I have to congratulate Raul and his team for today's victory and for what they are doing last two years. For me this is the best team in the world. That is not easy to achieve and Raul did it. He has a lot of stars in the team but he managed to create an incredible team that breaths as one. Today we saw a great match with a lot of fight and I think that it was a derby like it should be. We had some problems with injuries, tried to show maximum we can at this moment, had a chance one minute till the end to minimize their lead to one goal, but we made too many mistakes, did not score from seven meters, hit a few posts. At the end it was too much to make a sensation tonight. At the same time we lost Luka Mitrovic until the end of the season. This injury is a big handicap for us and we will have to find some new solutions. I would like to thank the fans but I do not understand why there were not more fans in the hall. Today we played against the best team and our guys fought like lions. With the help of those fans that were here, and some additional ones we would be able to do something more.

Tilen Kodrin, Celje PL player:
I would like to congratulate Vardar on a well-deserved victory, but at the same time we can have our heads high. We played good until the end but we missed too many shots and let them score too many easy goals which decided the match today.