Tamse: "We had our plan and achieved a well-deserved victory"
09.09.2017.

•

SEHA League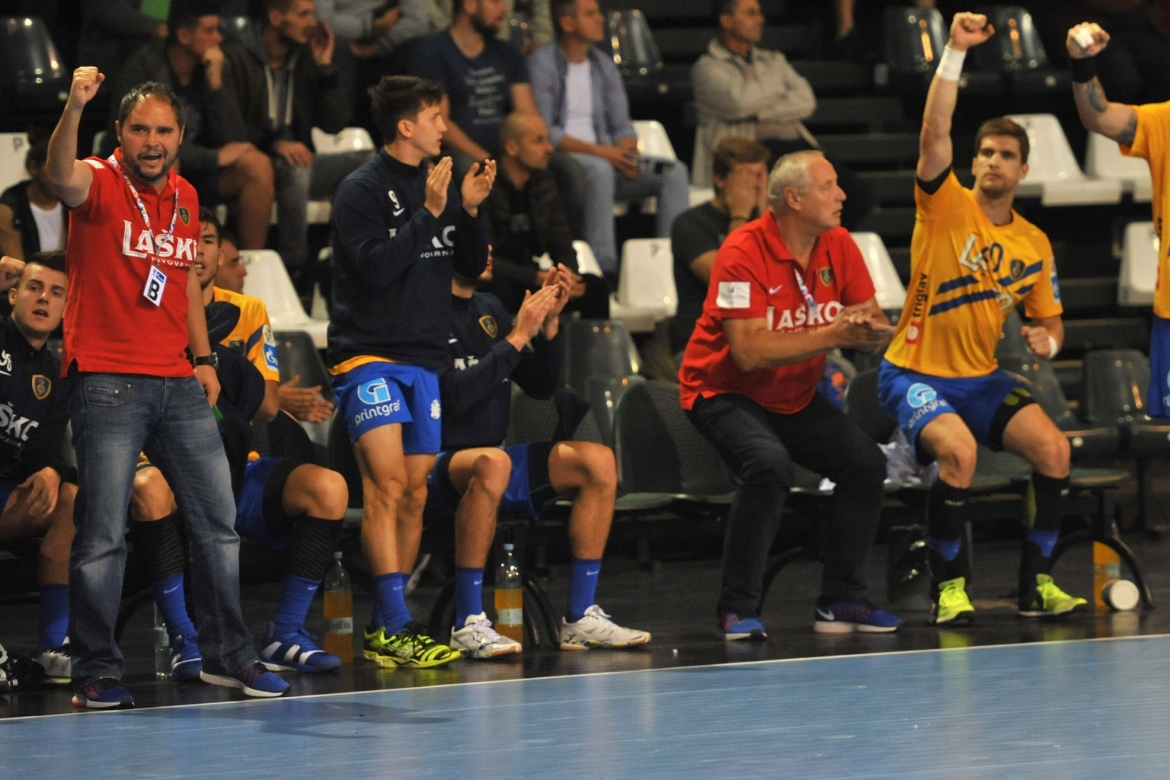 Tatran Presov - Celje PL 25:26 (13:12)

(Butorac 10, Hrstka 5 / Mlakar 9, Anic 5: Lesjak 14 saves)

Slavko Goluza, Tatran coach:
Firstly I want to congratulate the better team today which played well the entire match. To lose a game, in which team has chances but throws them away is unacceptable. To concede goals in the power plays in both halves only shows that my players discipline and responsibility was not present tonight. We've had a longer team talk after the match and the players have to realize if we do not give 120%, we are not a team. We threw our chances away and a quality team like Celje knew how to use them.

Bruno Butorac, Tatran player:
I congratulate Celje on their victory. They were a better team tonight. I agree with our coach. We did not manage to do our tasks in the match. Our defence did not work properly. Our attack was not efficient enough as it had to be. We did not have precision in our game and look tired. That is why Celje deserved to win.

Branko Tamse, Celje coach:
It was a very good game. Congratulations to both teams on a fair match, which was surely interesting for all the spectators. Wins against teams like Meshkov Brest and PPD Zagreb only show the great job coach Goluza did with the team. We remained calm during the whole match. We had our plan and achieved a well-deserved victory.

Igor Anic, Celje player:
We knew it was going to be a very tough game here in Presov because Tatran managed to beat Meshkov Brest and PPD Zagreb in two previous matches. We played our game. In the second half we took two goal lead which we managed to keep all the way until the end.