Tamse: "Match itself was far from easy and the atmosphere was great today"
31.08.2017.

•

SEHA League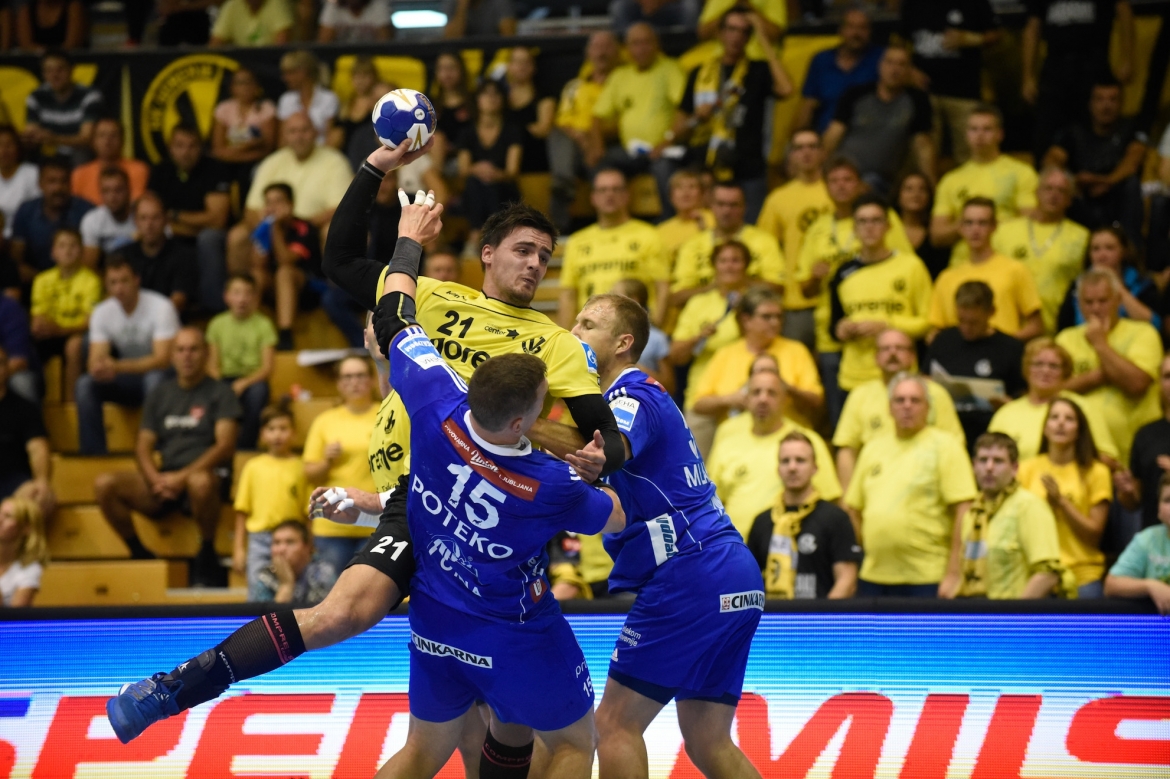 Gorenje Velenje - Celje PL 22:25 (12:12)
(Verdinek 4, Brumen 4, Pejovic 4: Ferlin 8 saves / Mlakar 8, Marguc 4: Lesjak 11 saves)
Branko Tamse, Celje PL coach:
We were today able to stick with our plan from the beginning all the way until the end. We are aware that this is just the beginning of SEHA - Gazprom League but it always feels nice to win in Velenje. Atmosphere was great today. Match itself was far from easy, it was really stifling in the hall and we have to be honest and say we're still getting used to our changed roster. I'm however pleased with the fact we've in the end reached victory of course. Congrats to my players.
Luka Mitrovic, Celje PL player:
Atmosphere in the hall was great as it was filled with spectators and it was great honor to play in front of them. Attack was not good on either side but our defense decided this one in my opinion. Our tactics were good today and it feels great to open the season with a victory. We're however expecting a tough match with Slovenian Superpokal being scheduled for Saturday.
Zeljko Babic, Gorenje Velenje coach:
Celje PL dominated the whole game today. In the second half we failed to take advantage of our opportunities but I'm staying positive because I see whole lot of room for improvement, especially on the attacking side of the court. We've partially managed to stop their transition scoring 24 goals ourself which is good. It would feel better to start the season with a victory but for that we should've played better today. Our players were today feeling great amount of pressure opening the season in front of our supporters and that was well visible. Again, congrats to Celje and best of luck in upcoming matches.
Klemen Ferlin, Gorenje Velenje goalkeeper:
We wanted to win this one badly, we were really highly motivated. There is however room for improvement and I believe we'll get to know coach Babic better throughout our practices and improve becoming a stronger opponent for quality teams like Celje which was clearly better today.