Vojvodina and Santa Claus coming to Našice
15.12.2015.

•

SEHA GAZPROM LEAGUE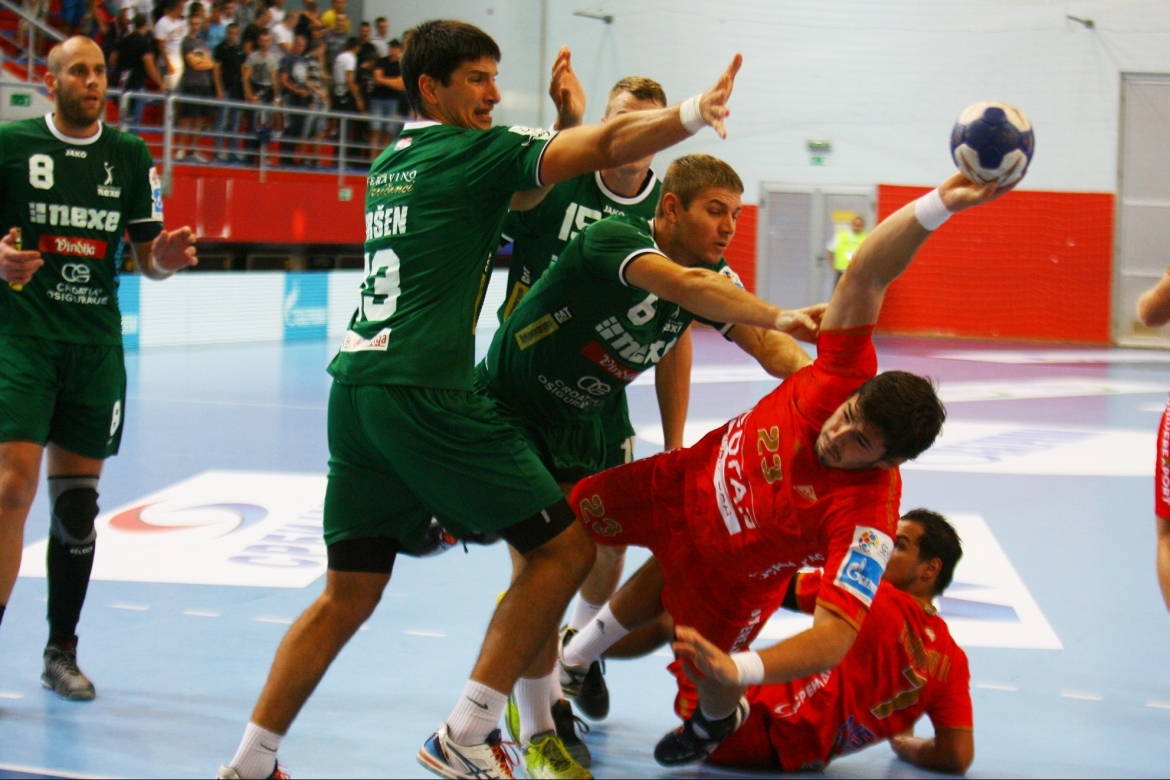 NEXE will on Wednesday (19.00 CET) host Vojvodina in King Tomislav' sports hall in their last encounter of the year. Teams will meet after great performances in last round with NEXE beating Tatran in Prešov and Vojvodina delivering a great performance against favored Vardar.
It was first NEXE's victory in Slovakia in SEHA Gazprom league. NEXE and Vojvodina are also neighbours on the table. NEXE is on the sixht place with 18 points in 12 games. Vojvodina is on the seventh place with seven points less and two matches more than NEXE meaning that this match will probably be a battle for sixth position. However NEXE are experiencing a bit of injury troubles ahead of the match but they will do everything to win. Match will be played in holiday atmosphere with Santa Claus joining fans in the hall.
Zdenko Kordi, NEXE's coach:
We have now forgotten about the match against Tatran during the trip from Presov. Match against Vojvodina is very important for us. We know well our rivals and they know us, that is the team which is playing Champions league. We won in Novi Sad but that will be new and completely different match. I hope that one of the injured players will recover before the match.
Tibor Jurjević, NEXE's player:
Match against Vojvodina is more important for us than the match against Tatran. They are our competition for sixth place. Three points in Presov have raised our motive but we must prove that against Vojvodina. It is also good match for our fans I hope they will celebrate again with us.
Nikola Marković, Vojvodina' coach:
If we play like against Vardar last game we have great opportunity to win. It will be very difficult. Nexe have few young players but experienced too. We should expect a big fight.
Zoran Nikolić, Vojvodina' player:
We're going to Croatia to win. It will be very difficult. We've played a lot of games in SEHA Gazprom league against each other.