Tatran and Antl in lead, Veszprem only team without a mistake
06.11.2015.

•

SEHA GAZPROM LEAGUE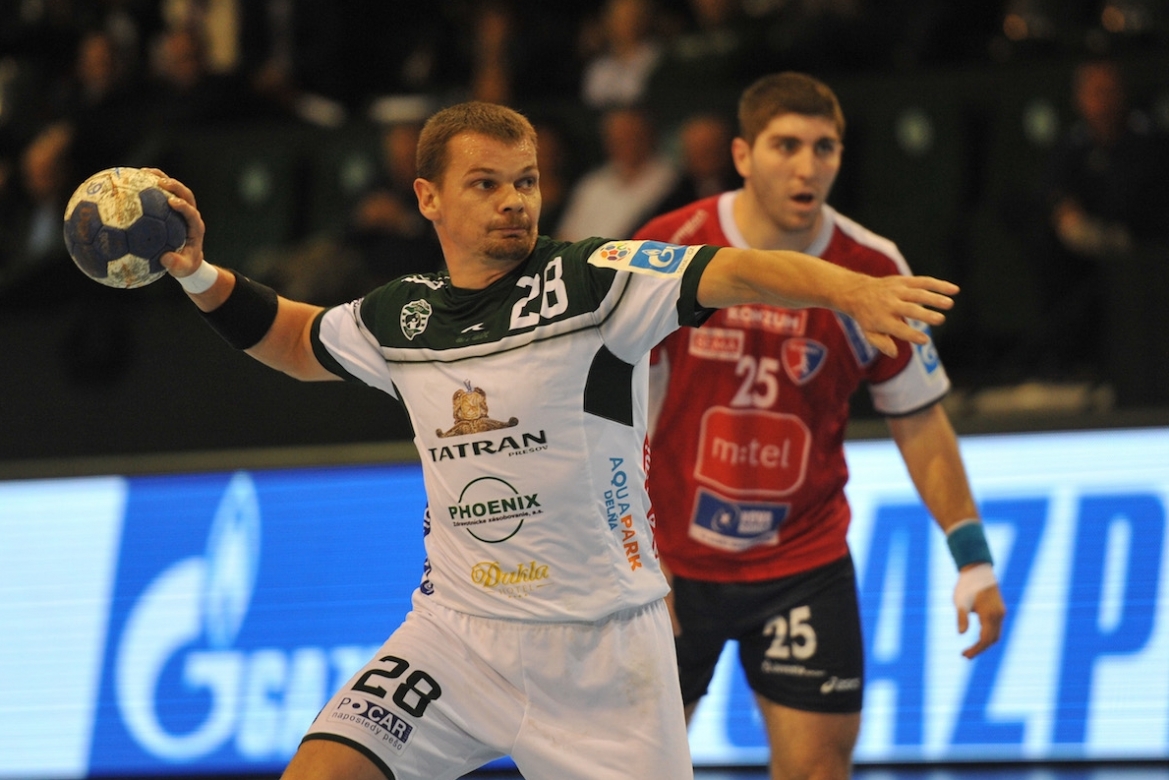 SEHA Gazprom League is slowly coming to its half with 39 out of 90 matches behind us. Most pleasant surprise is Tatran from Prešov. Both Tatran and Zagreb were stopped once, Vardar and Meshkov twice. Veszprem are the only team still without a lost point and on the other side Borac and Strumica were still not able to bring their fans joy of a victory.
By the fact they are currently on top Tatran also have best scorer with Radoslav Antl scoring 65 goals already, record +26 victory over Strumica and League's leader in assists Aleksandr Radčenko (38).
League has expectedly divided in two 'classes'. In upper part of League's table only a few matches have already been played with Vardar losing two of them - against Zagreb and at home versus Meshkov. Positive thing for them is that they have managed to beat Tatran.
Zagreb were better in Brest and at home against Vardar but lost in Prešov. Meshkov have home-court minus against Zagreb as well as big victory in Skopje. Veszprem are still waiting for strongest matchups but have used weaker opponents to pump up statistics especially with goalkeepers Mikler and Alilović having very high saving percentages (48,9 % and 40,4%). Conclusion is that important matches in fight for TOP positions which are leading towards Final Four are still ahead of us.
In lower part NEXE are in best position winning each match against a team from that part of the table. Spartak are so far managing to follow that mostly due to multiple home-court matches and a point from Novi Sad.
Vojvodina were up to a bad start losing point in Strumica, at home against Spartak as well as all 3 against NEXE at home which was a bit unexpected considering the fact they are playing Champions League.
Team from Novi Sad is on the bottom along with Borac which is so far biggest disappointment. Strumica are playing best they can but this season is very tough for them...
We still have 28 matches ahead of us until EURO in Poland meaning that we will conclude the year with 67 out of 90 matches. After EURO there will still be 23 matches on schedule which means that really every point matters.