NEXE with strong resistance but points stay in Skopje
09.09.2015.

•

SEHA GAZPROM LEAGUE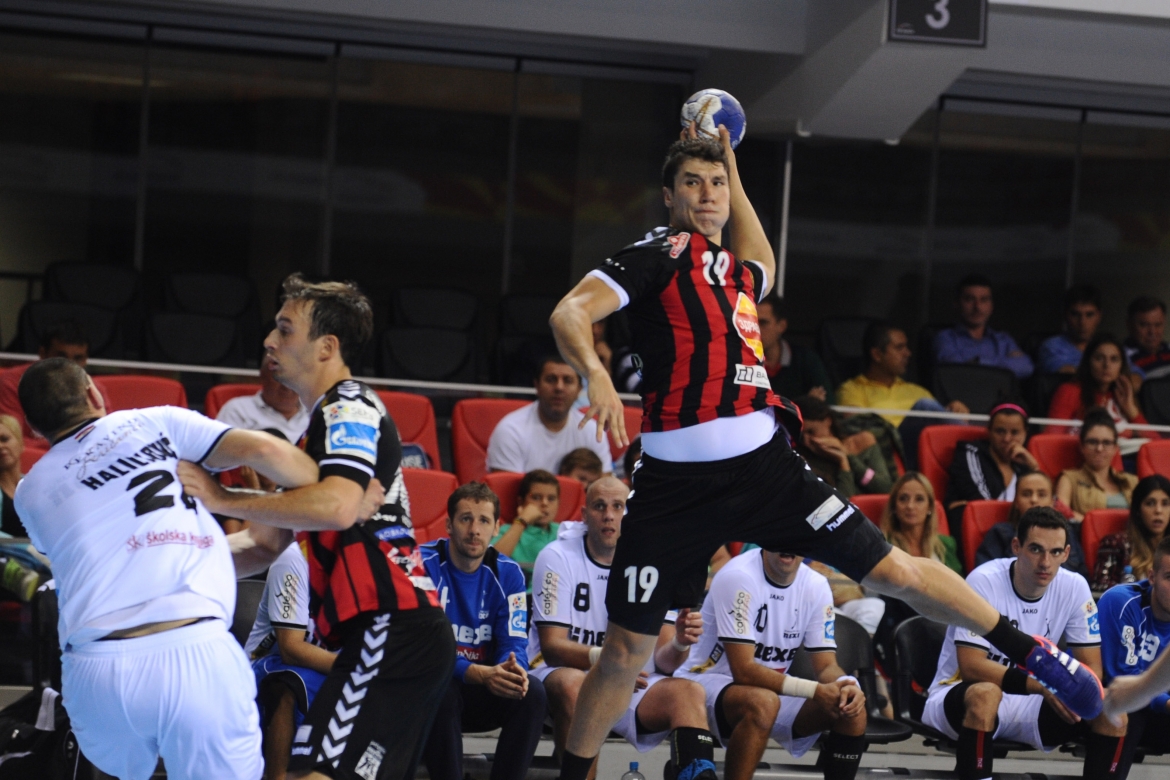 Vardar have, as expected, managed to win new points in SEHA Gazprom League beating NEXE at home with 31:28. It was a tough, narrow match with NEXE playing a great match to stay close to hosts for as long as possible.
NEXE have managed to take lead after Vardar's better opening and keep control of the match until a little more than 5 minutes before the half-time whistle. However, in that period coach Gonzales has decided to use his rotation which has brought 'red-black' 5:0 series and 13:10 lead half way through the match.
Vardar were dominating first part of the second half reaching even +7 but NEXE were able to come back to only -3 failing to completely turn the match over.
Arpad Šterbik had 17 saves on one side and on the other Lelić and Juzbašić have combined for 4 7-meter shot saves. Lacković, karačić, Dujshebaev, Dibirov, Gorbok and Shishkarev have scored 4 goals each for hosts. NEXE's best scorers were Halilković and Nuić with 5 goals each.
Raul Gonzalez, Vardar's coach:
For us it was a quite difficult game. In the first half we had many problems in attack, lost balls. Then we've played better defense, 5-1 with Dibirov in front, and started to ran a lot. In the second half we were 7 goals ahead but then our rivals started playing better defence on Igor Karačić and we were forced to find different attacking solutions. We must improve our defence. We can't allow ourselves to lose such big lead in only a few minutes.
Sergei Gorbok, Vardar's player:
We've made a lot of mistakes in attack and played better defense. It was a tough game. It is important that we've won in the end.
Zdenko Kordi, NEXE's coach:
Today we've had a great responsibility playing against Vardar. They are very high quality team, and we've tried to play well. Vardar tried to force us to make some mistakes, and has used them to score from each situation. We gave some resistance, and when I see final result I can conclude this was a good match for us.
Damir Halilković, NEXE's player:
We've tried to play as our coach told us to before the match. We've made too many technical mistakes and we have to improve on that in upcoming matches. Vardar are a very good team and we've given our best to receive a good result. However, their experience was decisive today.