First victory of the season for Nexe
06.09.2015.

•

SEHA GAZPROM LEAGUE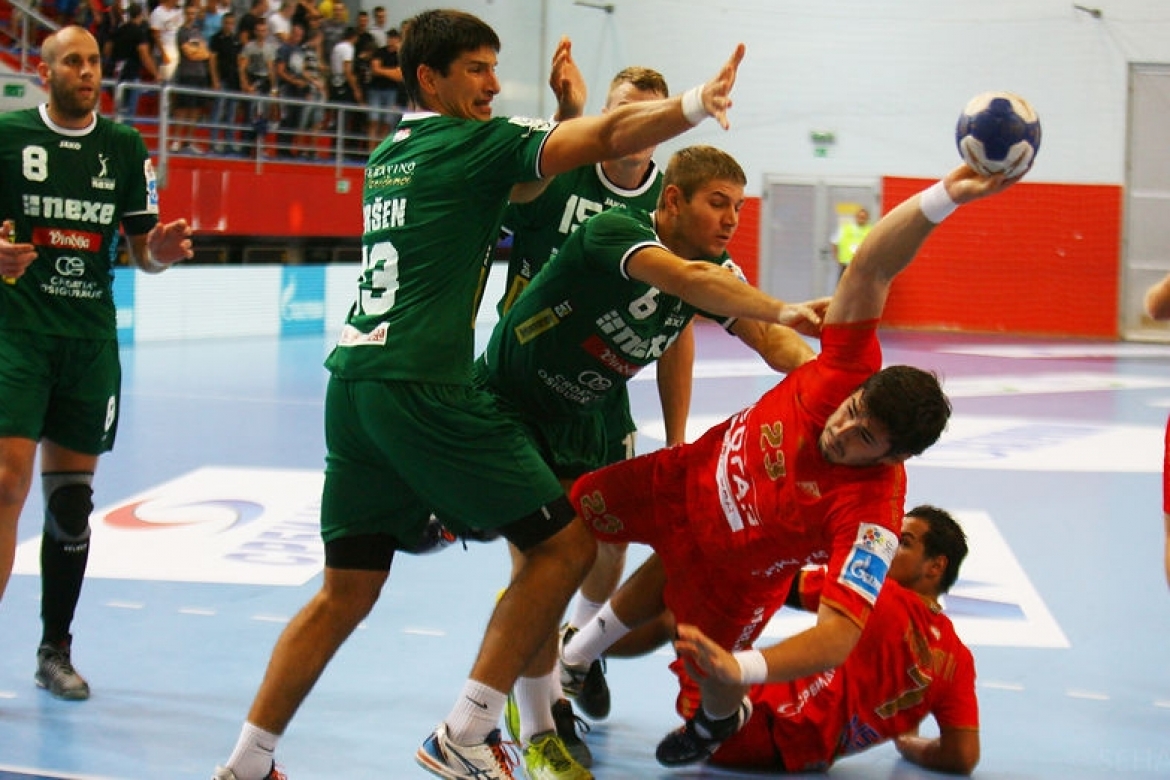 Croatian vice-champions NEXE Našice have managed to reach their first win of the season beating Vojvodina 24:26 (15:13) in 'Slana bara' sports hall in Novi Sad. Kordi's boys have showed remarkable fighting spirit turing the match over in last 15 minutes from -5 to their favor mostly due to their strong defence which has allowed them to make decisive 5:1 series.
NEXE have opened the match better but hosts have made 4:0 series less than 10 minutes before the half-time whistle led by Nikolić which has brought them 15:13 half-time lead. Vojvodina was dominating all the way to 43rd minute of the match when Marjanović scored for 20:15 but from that moment on NEXE were completely different team on wings of both of their wingers Nuić and Božić-Pavletić.
Nikolic was top scorer for home team with 6 goals, while Božić-Pavletić, Barišić-Jaman and Nuić netted 4 each for the winners.
Zdenko Kordi, NEXE's coach:
I think that crowd was enjoying during the game. We saw a lot of changes in results and good goalkeepers. We came back after losing against PPD Zagreb in a match in which we were close to win. I wish Vojvodina good luck in Champions League.
Nikola Marković, Vojvodina's coach:
The crowd was supporting us, they gave their best. Unfortunately, we didn't win. This defeat hurts. We tried 3-2-1 defense and then got back to 6-0 which worked well. However, we did not have a good solution in attack for rival's 5-1 defense. We still have a lot to work on.
Marin Vegar, NEXE's player:
We are very happy but it could have been different. It was a very tough match. We must now turn our focus on new matches.
Danimir Ćurković, Vojvodina's player:
Congratulations to NEXE. They did not give up even when they were down by five goals. We have ourselves to blame. We've dropped the victory.