NEXE's excellent resistance against Tatran
04.10.2014.

•

SEHA GAZPROM LEAGUE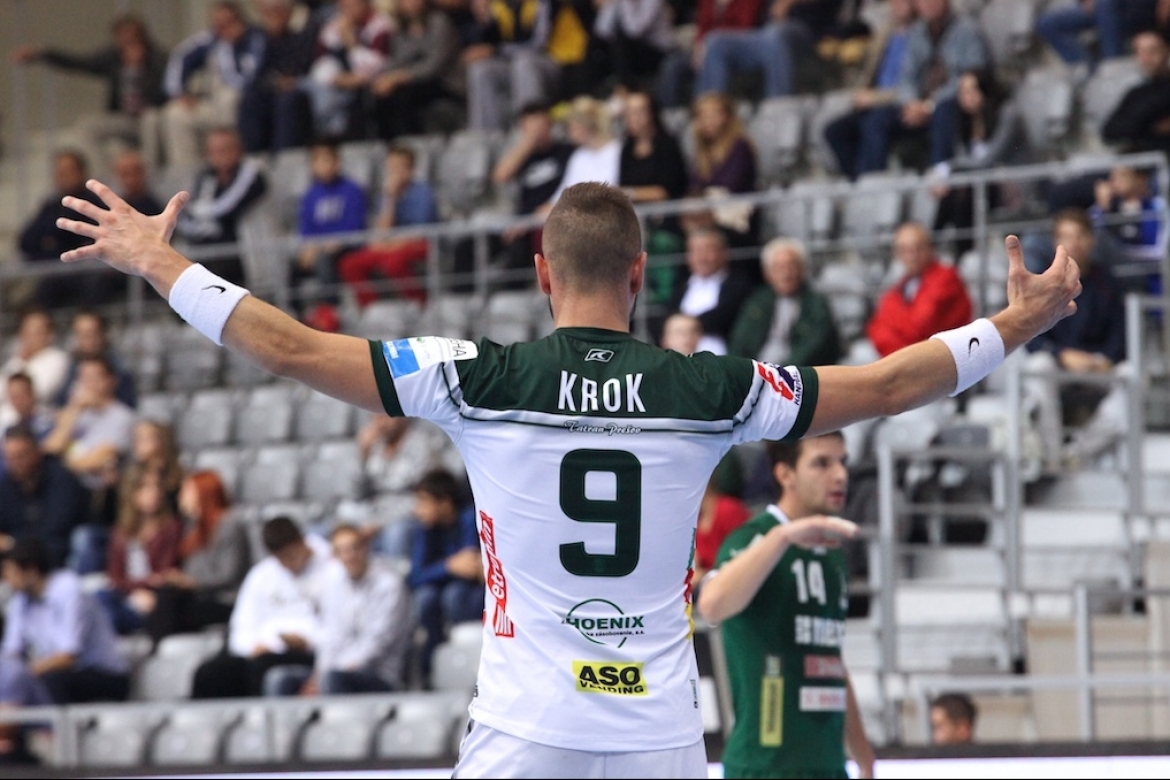 Tatran Prešov have managed to extend their winning streak to 4 winning in Osijek. It was much harder than expected with NEXE playing outstanding handball through the whole match. This 26:27 win was Tatran's first ever in Slavonia.
NEXE has managed to open the match better than guests leading 3:0 but until the half-time Tatran has managed to reach +2. NEXE were once again better in half's opening but the match was decided in the second part of the second half when home team were not able to score for more than 8 minutes. Eter has in match's final seconds managed to score for final 26:27. Kritopans and Antl have scored 8 goals each for Tatran, Eter and Vegar were on the other side NEXE's best scorers with 6 goals.
Zdenko Kordi, NEXE's coach:
- We have prepared well for this match especially speaking of tactics. We were really good tonight in my opinion, I can't blame my players for anything. Tatran simply has longer bench, more experienced team and that was a key today.
Marin Vegar, NEXE's player:
- It was very hard to play against such an excellent very fast team like Tatran. We were close to a surprise today but unfortunately we did not make it, we've lacked a bit of concentration in moments which were deciding the match. However I am not very disappointed, we've showed that we're growing as a team, this was all in all a great match.
Peter David, Tatran's coach:
- We've expected a hard match, but as hard as it was. NEXE were running the court outstandingly, they have managed to stop our team-work attacks and we were forced to play more '1-on-1' than we hoped. Important win to extend the winning streak.
Andrej Petro, Tatran's player:
- It was an excellent match, I am happy because of a win against such a well prepared team. Ou experience was really crucial today, I have to agree with NEXE's coach Kordi.