NEXE's chance for first points
26.09.2014.

•

SEHA GAZPROM LEAGUE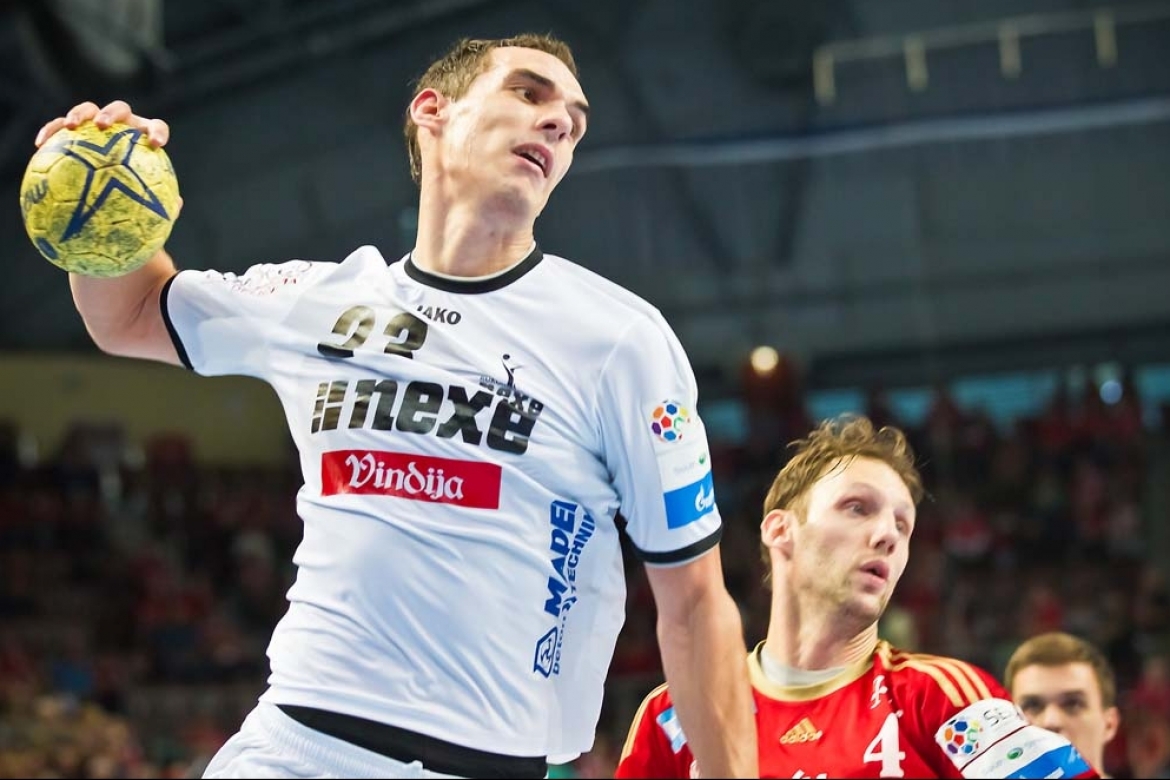 On Saturday, 27th September (19:00 CET) Croatian vice champions NEXE will host Serbian vice champions Radnički. This season team from Kragujevac is a rookie team in SEHA GSS League and it surely will not be easy for NEXE's coach to prepare a team for match in Gradski vrt sports hall. NEXE will host Radnički after few very tough matches in which they did not manage to catch points which makes the team from Serbia first opponent against which they will have a chance to reach points. NEXE's coach Zdenko Kordi will not be able to use Luka Sokolić, who is ill.
On the other side victory against Borac in the last round has definitely improved atmosphere in Radnički's locker room. Their additional advantage for the match will be return of their talented back player Aleksandar Radovanović. Slobodan Ervačanin has also arrived in 'Sebian car industry city' but he will not be available for the match in Osijek.
Zdenko Kordi, NEXE's coach:
- Sport in Kragujevac currently experiences the renaissance, especially handball. This season Radnički is playing SEHA GSS League for the first time so we do not know much about them and it might be the biggest danger and trap for us. What we know is that they a team of our level which will without doubt make this an interesting match.
Marin Vegar, NEXE's player:
-We have played three really tough matches and it is very hard when you have to learn from your own defeats. We of course want a victory on Saturday. We do not have any pressure on our back, except our own. Our main goal is to play better and better, starting from tomorrow.
Nedeljko Vučković, Radnički's coach:
- We are slowly building a good team and our form is growing. We surely see a match in Osijek as a chance for new points and we are aware that League's table in which NEXE has 0 points is not real. This is our first season in the League which brings experience to NEXE's side. If you add to that the fact that they are playing in front of their home crowd, it brings them slight favorite role in this match.
Ivan Milinčić, Radnički's player:
- We've watched some NEXE's matches and I think they have much more quality than current standings shows. They have a few high quality players and we must respect that, but we do not underestimate our capabilities. We expect big fight during all 60 minutes and of course our plan is to reach a positive result.