Vardar looking for a victory to return on winning tracks
21.09.2014.

•

SEHA GAZPROM LEAGUE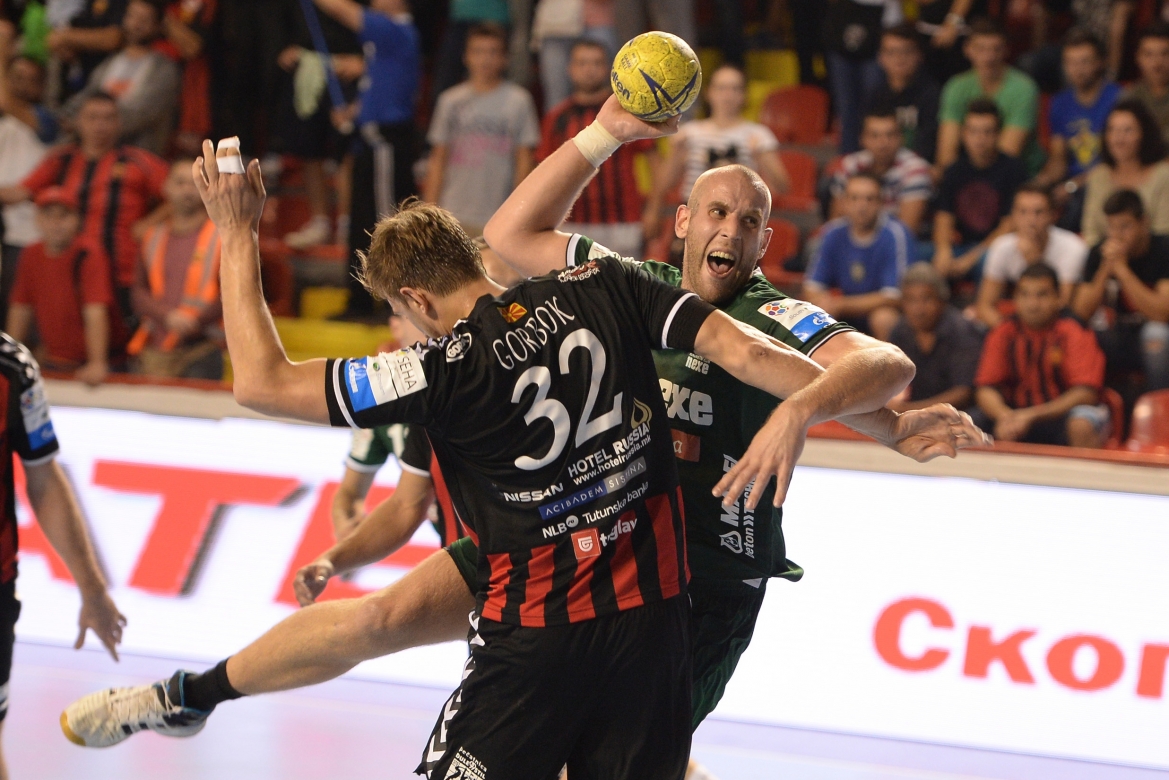 For current SEHA GSS League's champion Vardar, match on Sunday (20:15 CET) against Croatian vice-champions NEXE will be the last one before the start of EHF's Champions League. Home team coach Raul Gonzalez will have the last chance to try something new or make everything function better before the trip to Slovenia. This will also be their chance to continue with winning streak after 3 wins in a row and a loss against MKB MVM Veszprem.
NEXE will on the other side try to end their negative series although they will once again, after PPD Zagreb, Meshkov and MKB MVM Veszprem play against TOP class rival. Interesting is that NEXE is always a problem for Macedonian giant. Last season Macedonians were in Skopje better with 29:27 but in Slavonia they did not have a chance losing 25:32. Vardar's coach is aware of how dangerous this match might be.
Raul Gonzalez, Vardar's coach:
- We want to play a good game especially because it is the last one before the start of new EHF Champions League's season. We are now preparing for this match for five days because we know how strong opponent NEXE is, although they've lost 3 matches in the League so far. They play good defense, have quality pivots, strong players at backs and wingers positions, a talented and young team, but we expect to win the game and reach three points.
Filip Lazarov, Vardar's player:
- This is another SEHA League's game against a team that always play well. They're a squad we respect a lot because they are always close to F4 although they always have weaker roster 'on paper'. Maybe their start was not as they expected with two defeats at home and a big loss in Vezsprem, but we want to win in front of our fans.
Zdenko Kordi, NEXE's coach:
- We have to forget our last match against Vardar, when we were better, in Osijek. Few days after Vardar players have faced CL's quarterfinals so they were surely preparing for it. We are weaker than Vardar and this will be a match we can use to gain experience. I'd like my team to play without 'blackouts'.
Mirko Herceg, NEXE's player:
- We have five new players this season in the team and I'm on of them. We all need to play matches against much better teams if we want to improve our skills. We must be really concentrated in the match because that is the only way to reach a good result against such a team. NEXE is young team, without extraordinary individuals who can decide the match which means we must play as a team.