Veszprem easily over NEXE
16.09.2014.

•

SEHA GAZPROM LEAGUE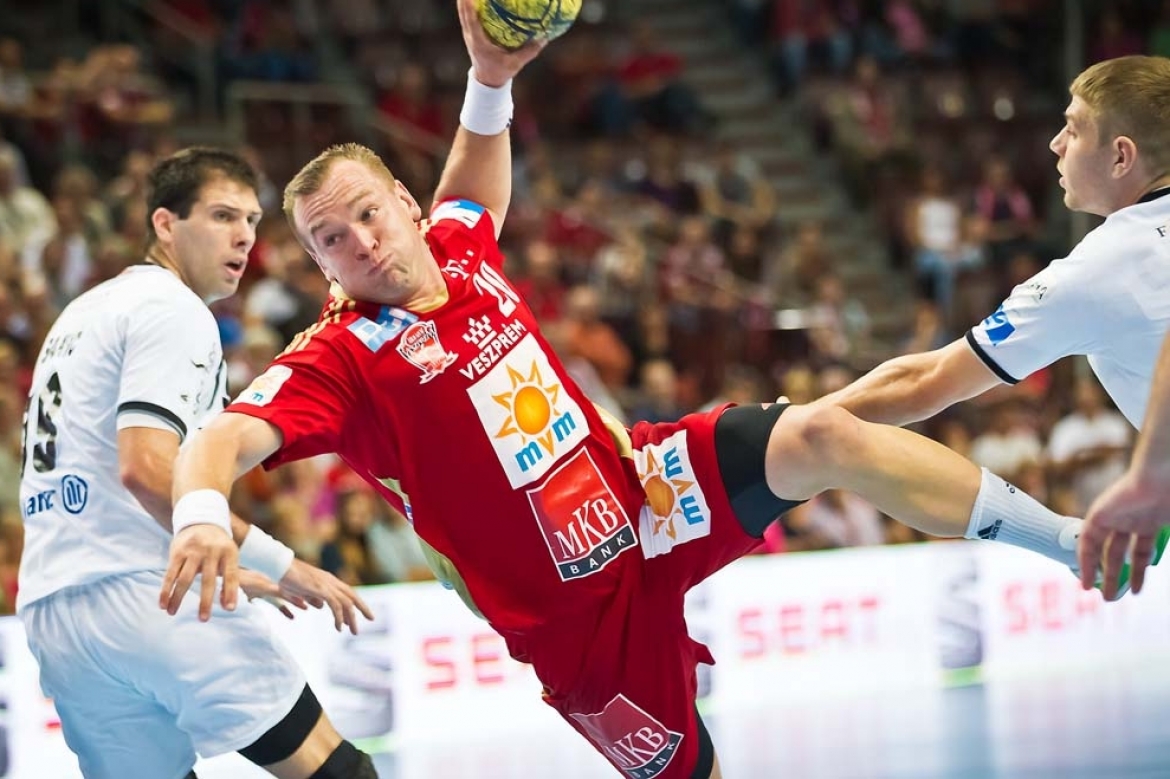 Hungarian champions MVM MKB Veszprem have showed once again why they are one of the best European teams. Fifth "victim" of Antonio Carlos Ortega's fantastic squad were Croatian vice-champions NEXE from Našice. Final result in front of fully crowded 'Veszprem Arena' was 36:18 (17:9).
From the very beginning home team has even without their best players showed quality. Croatian vice-champions've fought well until 25th minute, when Gadža scored for 12:9, but that was only the beginning of the end.
The second half began with the 7:0 series of the home team, after which the story about the match winner was ended (24:9, 41.).
Top scorers in the winning roster were Zeitz with seven and Nilsson with five goals. Mikler had 12 saves, with Mirko Alilović adding 4 on his come-back from injury. Gadža scored five goals for NEXE.
Antonio Carlos Ortega, Veszprem's coach:
- I've decided to use this game to try to integrate Zeitz and Nilsson in our defense. They have improved much since their arrival to Hungary but they still have space to improve and make our team better. Speaking of NEXE, they have young players, I am sure they will get better, and that we will play a harder match against them in their hall.
Kancel Ottó, Veszprem's player:
- I was happy to play NEXE but I am not satisfied with my team's performance, especially in defense. I've tried to do my best but I still have to get better. I'd also like to thank coach for the opportunity.
Kordi Zdenko, NEXE's coach:
- First of all I'd like to congratulate to Veszprém! There is as big difference between the quality Veszprém and NEXE, like between Team USA and Serbia in Basketball WCh final. Bigger part of my team was impressed with Veszprem's players and hall. We have a young team and need time to become better, play on the highest level.
Martin Juzbašić, NEXE's player:
- It was very hard to play against Veszprém, buti it was also a pleasure. We know they are one of top teams in Europe, and they've showed the difference between us today. I don't think we can qualify for SEHA GSS League's Final Four but we have right to fight with 5 or 6 teams on our level for the best position.