Preparations – Tatran wins Doboj tournament
25.08.2014.

•

SEHA GAZPROM LEAGUE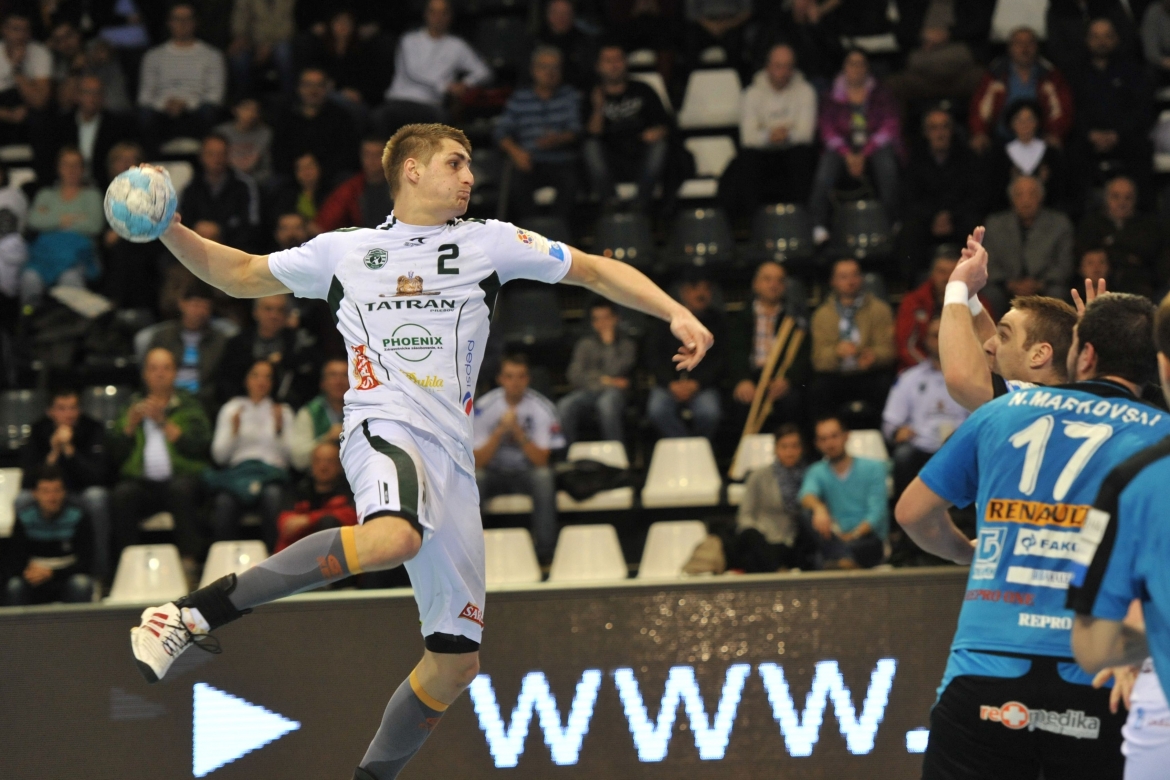 SEHA GSS League club's preparations are getting to their end. During the last seven days schedule was full with Borac and Tatran playing on Doboj tournament, Vardar and NEXE in Kanjiža, CO Zagreb in France...
TATRAN came out as a winner from traditional TV tournament in Doboj. Slovak champions have managed to win all four games: against Metaloplastika (30:20, Rabek 10) and Derventa (44:18, Hrstka 10) in group phase and then against Tunisian Esperanza (29:26, Rabek 7) in semi-final and Polish Azoty Pulawy (30:24, Kristopans 7) in final.
BORAC were seventh on the same tournament with 28:28 in the first match against Azoty (Đukić 7) and two losses - against Beşiktaş (25:28, Bezbradica 6) and Iran NT (33:37, Mikić 12). In a seventh place match they were better than Derventa (27:26, Janković 6).
ZAGREB were playing in French Vendee la Roche where they were in semi-final of the tournament beaten by Montpellier (31:33, Horvat 11) and in third place match beter was Saint-Raphaël (29:31, Brozović 7).
VARDAR were playing on a turnament in Kanjiža where they were in the end second. Two wins in group phase - against Partizan 31:23 (Chipurin 3) and Tunisian NT 35:25 (Marković 7). In final Szeged was in a thriller match better with 30:31 and with Vardar missing equalizing 7 meter shot in the last second. Karačić scored 8 in that match.
NEXE were on the same tournament fifth with two losses in the group, against Szeged (24:29, Kružić 4) and Gorenje (26:28, Nuić 8). In a fifth place match they were better than Partizan (35:21, Nuić 7).
MESHKOV were finishing their tour through Slovenia with matches against Maribor and Gorenje where they have managed to get two victories - against Maribor (31:25, Razgor 4) and Gorenje (28:21, Špiler 6).
VESZPREM have played a friendly match against Balatonfüred and they were in the end better with 33:28. Ilić scored 6.
RADNIČKI have had a very tough schedule. After the tournament in Hungary (Gyongyos 31:30, Oroshaza 25:26, Bucharest 26:32 i Vac 32:35) on which they were in the end third they have played two friendly matches in Romania, both against Targu Jiu. They have won the first one (28:25, Raičević 8) and lost the second 28:34 (Spasić 6).
VOJVODINA have in a friendly match hosted Jugović Kać and won 34:27.
METALURG have decided to organize a friendly match between their own players Younger - Older. Older were in the end better with 19:17.
Season starts on Wednesday in Novi Sad with a match Vojvodina - Veszprem (19.30).