SEHA GSS League's clubs preparing for the new season
18.08.2014.

•

SEHA GAZPROM LEAGUE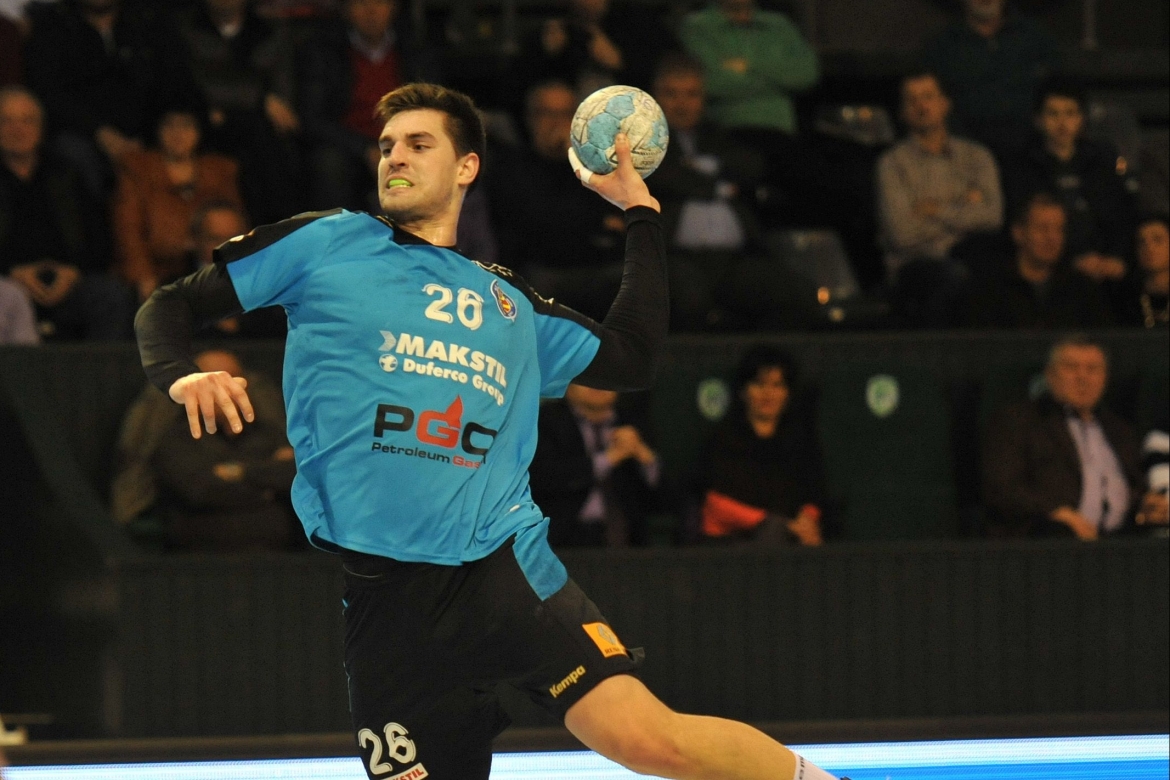 The match between Vojvodina and Veszprem on 27th of August will be SEHA GSS League's season opener. Title defender is Vardar, Veszprem is new in the company, Lovćen is out and Partizan will be replaced by Radnički from Kragujevac. This is the overview of SEHA GSS League's clubs preparations and in days ahead of us we will present You each this season's League participant.
VARDAR
Reinforced Vardar has managed to finish second on traditional tournament in Struga. Those were debut matches for newcomers - Šterbik, Lacković and Gorbok while Shishkarev is still struggling with his injury. Vardar will before the beginning of the League play on another tournament, in Kanjiža along with Szeged, NEXE, Partizan, Tunisia and Gorenje.
Tournament in Struga: Vardar - Sankt Peterburg 35:22 (Dibirov 7), Vardar - Metaloplastika 29:26 (Duyshebaev 5), Vardar - Metalurg 19:25 (Karačić 6).
MESHKOV
Last season's Final Four finalist has hosted a good tournament on which they have managed to win the second place. Tournament's best player was Kamyshyk with Božović, Manojlović and Razgor playing their first matches in Meshkov's jersey. They have now started with a preparation tour through Slovenia.
BGB CUP: Meshkov - Odhorei 36:30 (Vukić 7), Meshkov - Chehovskie Medvedi 35:33 (Vukić and Manojlović 5 each), Meshkov - Motor 28:30 (Rutenka 6).
Tour through Slovenia: Meshkov - Krka 29:26 (Razgor 7).
ZAGREB
After preparations in Rogla they have successfully finished their tour through Germany with a second place on a tournament in Lübbecke and fifth on Sparkassen Cup. 8 matches - 3 wins, 2 losses and 2 ties with Filip Ivić as their best player of the tour and Zlatko Horvat as the best scorer of Spilothek Cup.
Spilothek Cup: Zagreb - Hildesheim 24:17 (Horvat 9), Zagreb - Minden 11:11 (Vuglač 3); Zagreb - Lübbecke 24:28 (Horvat 8 goals, Ivić 17 saves).
Friendly match: Zagreb - Göppingen 26:24 (Ivić 20 obrana, Horvat 5 goals).
Sparkassen Cup: Zagreb - Füchse 29:29 (Ivić 22 saves, Horvat 6 goals), Zagreb - Chambery 25:29 (Mihić 5), Zagreb - Schaffhausen 34:27 (Ivić 13 saves, Mihić 7 goals).
TATRAN
Slovak champion is traditionally on road with a successfull tournament in Czech Republic, not so successfull in Poland and bad in Germany behind them. The tournament they still have to participate on will be held in Doboj.
Tour through Poland and Czech Republic: Tatran - Stal 27:25 (Čip 7), 22:31 (Urban 4); Tatran - Zabrze 30:24 (Rabek 9), 31:36 (Hrstka 6); Tatran - Zubri 36:28 (Rabek 7); Tatran - Fridek Mistek 42:22 (Čip 8).
Tour through Germany: Tatran - Balingen 25:28 (Kopčo 5); Tatran - Bittenfeld 26:37 (Kristopans 5); Tatran - Gummersbach 26:29 (Krok 5).
METALURG
Although they have started the tournament in Struga with a loss from French Creteil, Metalurg has defended the title on the tournament. Tournament's best goalkeeper was Miroslav Kocić and MVP was Luka Cindrić. In coach Červar's roster, newcomers Lipovina and Đukić were also given a chance to play for their new club for the first time.
Tourament Struga: Metalurg - Creteil 21:24 (Vugrinec 5), Metalurg - Azoty Pulawi 33:26 (Manaskov 9), Metalurg - Vardar 25:19 (Vugrinec 7).
VESZPREM
New SEHA GSS League member has won a strong tournament in Germany with Zeitz, Nilsson, Lekai and Marguč playing their debut matches. Mirko Alilović was not there due to an injury.
Friendly match: Veszprem - Ravensburg 54:18 (Marguč 9).
Sparkassen Cup: Veszprem - Schaffhausen 30:22 (Ruesga 7), Veszprem - Göppingen 33:27 (Nagy 5), Veszprem - Füchse 34:29 (Zeitz and Lekai 6 each).
NEXE
The team from Našice has started with their friendly matches in Croatia (Labin and Đurđenovac) and Hungary, They have also presented their reinforcements Juzbašić, Gadža, Herceg and Celebi. Three wins and a loss with a tournament in Kanjiža still ahead of them.
Friendly matches: NEXE - Mladi Rudar 28:20 (Lelić 10), NEXE - Leoben 35:28 (Nuić 5), 36:28 (Herceg 5), NEXE - Csurgo 27:32 (Eter 5).
BORAC
New season, new coaching duo for the club from Banja Luka - Aleksandar Međedović and Igor Rađenović. New thing is Abadžić on goal instead of Blažević and the biggest reinforcement is new-old captain Srđan Trivundža. They will play a preparation tournament in Doboj.
VOJVODINA
Serbian champion has started the season with two friendly matches in Szeged against EHF' Cup winners and two losses. Coach Ćirković will surely need some time to make a lot of Vojvodina's new players play like a team this season. Friendly matches:Vojvodina - PICK Szeged 14:34 (Stanković 4), 17:39 (Elezović 4).
RADNIČKI
New SEHA GSS League's member has participated on a tournament in Timisoara and finished last. Szeged were champions with a final win over Bacau.
Politehnica Cup: Radnički - Stiinta 27:40, Radnički - Politehnica Timisoara 27:36.